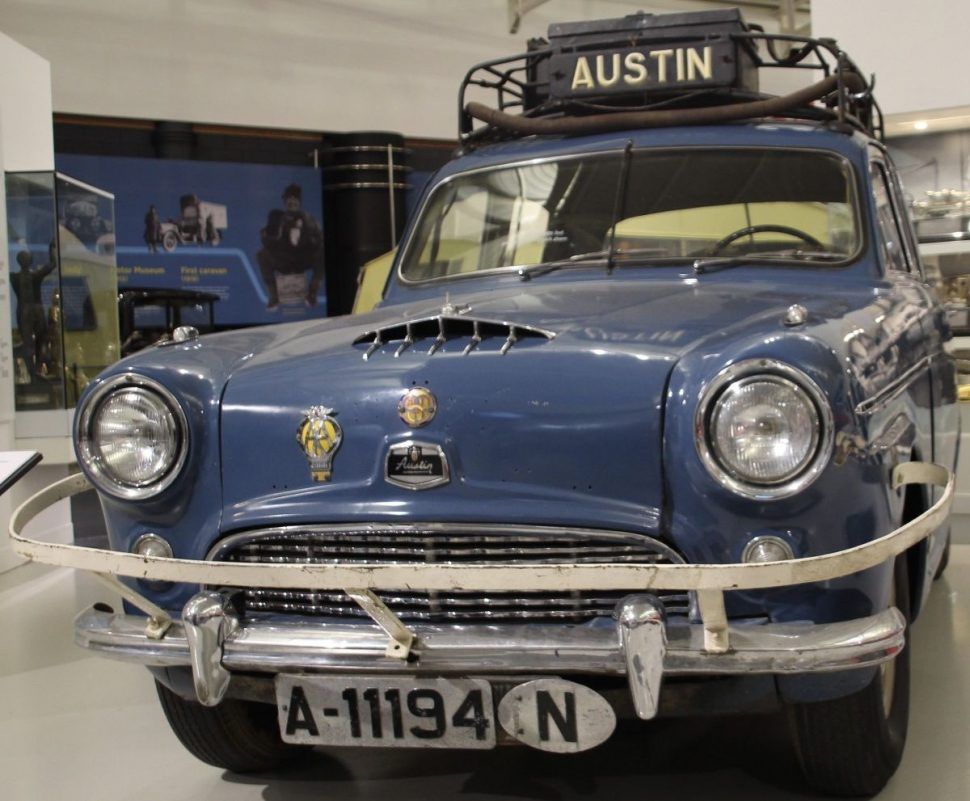 Four-Links – Cape to Cape Austin, restored GTI, Andretti's fav, S2000 parts
Traveling from the northernmost part of Europe to the southernmost part of Africa is usually an ordeal that involves plenty of advance planning, levelheadedness, and professionalism. Not so with Richard Pape's journey in an Austin A90, as Steve Swanson wrote for Motorpunk this week.
Selecting his co-driver involved a trial by fire. Pape extinguished a cigarette on the man's hand to see if he would flinch. It was perhaps, not the best way to start a meaningful partnership. On the eve of their departure from Oslo his co-driver opted to race against Pape in a rival French car. Rattled, Pape hustled for the North Cape, covering a thousand kilometres in twenty- four hours. North of Narvik, running on Dexedrine tablets and coffee, Pape went off- piste, somersaulting the Austin into a ravine.

Imbibing two bottles of brandy, Pape flew back to Oslo. There, he relieved the local Austin sales manager of his personal A90, obtained a fresh co-driver, and a selection of firearms to supplement his swordstick.

He had no permission to cross the Sahara, no visas for French North Africa, no money, and a car full of illicit weaponry. Girding his loins with brandy infused eggnog, Pape got busy.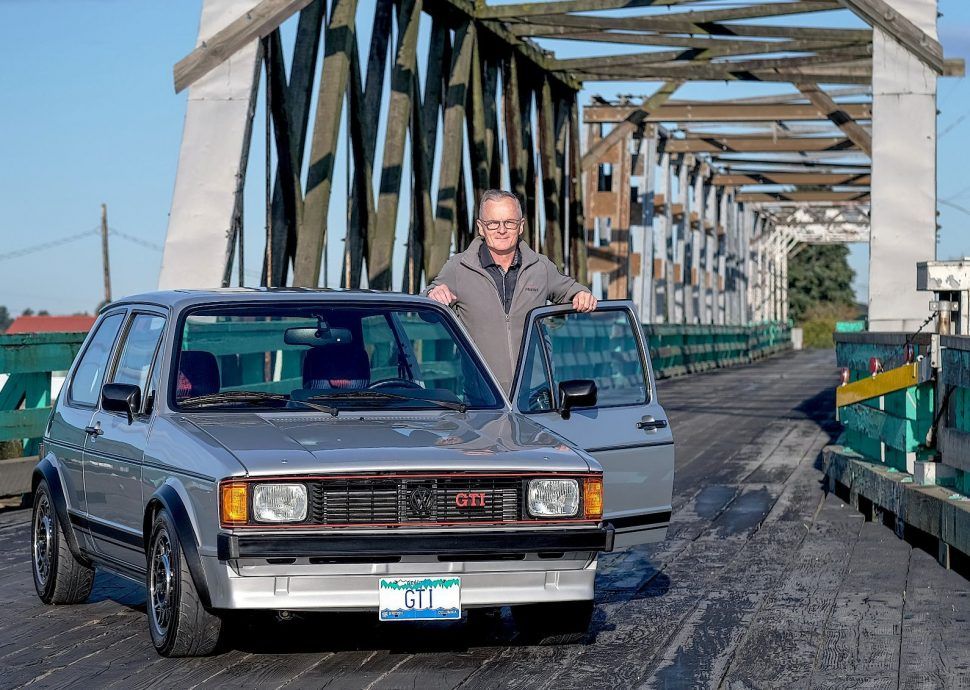 * Volkswagen of America this week told the story of Derek Spratt, who pined after the 1983 Rabbit GTI he once owned and decided to build another one, no expenses spared.
Although he sold his original GTI decades earlier, Derek found another that matched his original with the same build date from 1983. He bought it and got to work, spending long hours in the garage at night and on weekends, methodically taking apart and elevating every aspect of his beloved GTI by hand. Over time, Spratt boosted the acceleration, chassis rigidity, corning and braking performance on the GTI —acknowledging that his perfectionism complicated and lengthened the process.

When he finally finished the "Ultimate GTI" in 2018, he knew how he wanted to celebrate. And to complete the circle from 34 years earlier, Derek re-created his trip down Highway 1 with his eldest son.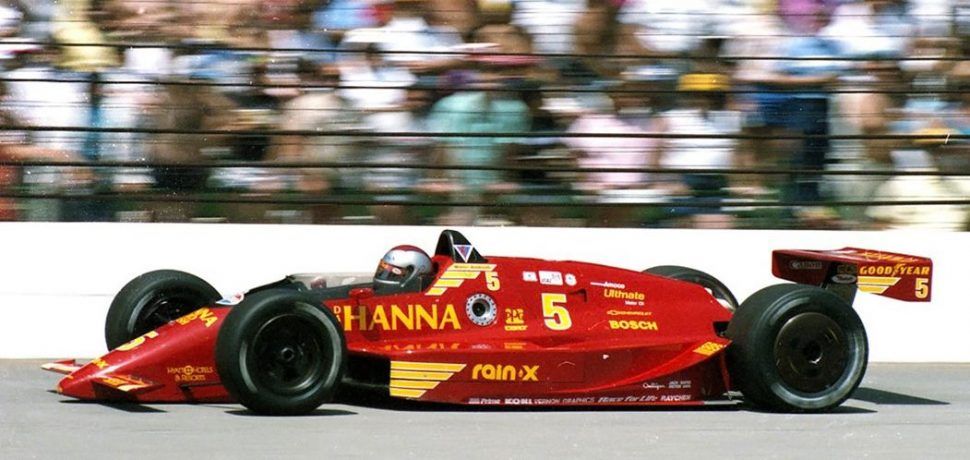 * This past week not only marked Mario Andretti's 80th birthday, but it also saw Mario kicking off the Indianapolis Motor Speedway's latest feature that interviews drivers about their favorite cars.
Looking at the whole picture, it was my '87 Lola, no question. When I look back, it didn't hurt that I had probably one of the best or the best engineer that ever lived so far, Adrian Newey, with me on that car. The bottom line is if you look back, I think I was quickest pretty much every day I was on track. I was on pole with that. We even won the pit stop competition, which doesn't have anything to do with the car, but we were on a roll. It's one of the times when I really felt at the beginning of the race a 'today, they've got to beat me' kind of thing. It's a very rare feel that you could have before the race.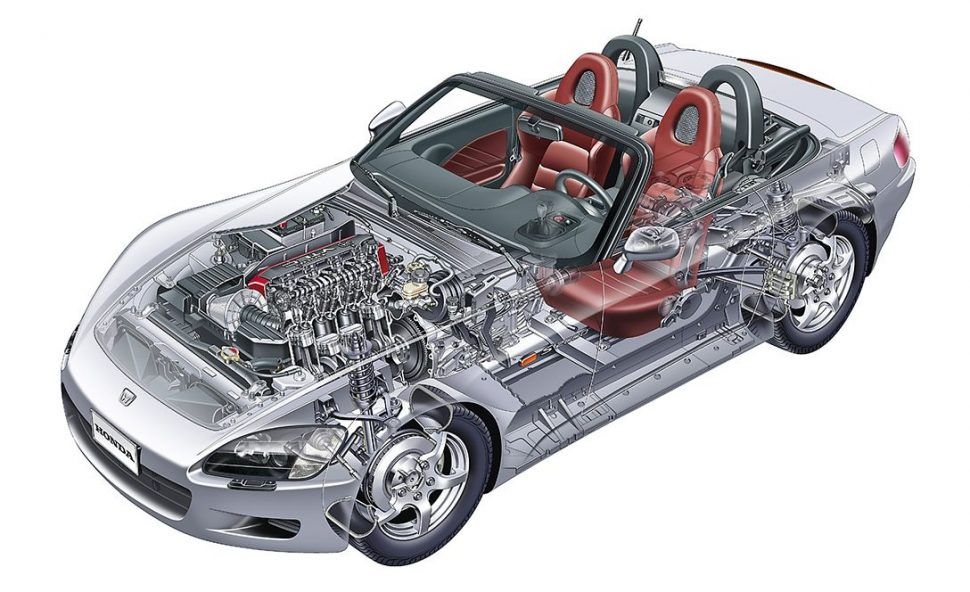 * Honda's asking S2000 owners what reproduction/replacement parts the company should continue to provide and which parts it should start offering again, according to Japanese Nostalgic Car.
* The Sierra got a namecheck in this week's story on the Ford Probe concept cars, so let's see how Ford hyped the car when it was new in this video introducing the Sierra and comparing it to the competition.