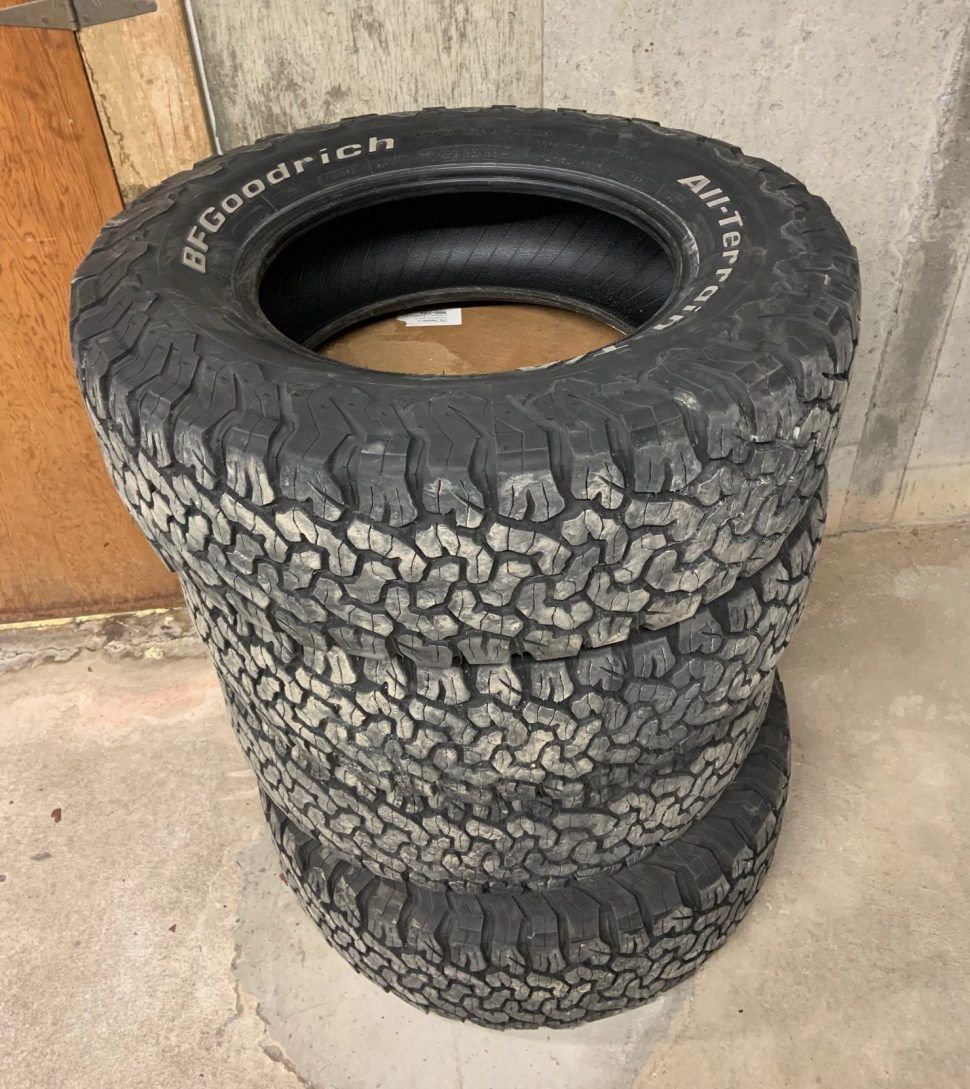 Social media is no place to sell car parts
Once upon a time, there was a barbaric sport known as "ferret legging," covered in some detail by Outside magazine in 1983. The gist of it is this: Participants, exclusively men, don baggy white trousers—sans underwear—with drawstrings at the waist and ankles. An agitated ferret is dropped into the waist of the pants, the drawstring is cinched closed, and the clock begins. The "player" then stands motionless, arms at his side, enduring the agony of the ferret's attempts at escape. Most contestants last minutes, but the all-time record is held by Reg Mellor, who endured 5 hours and 26 minutes of ferret-fueled ferocity.
So, what does ferret legging have to do with selling car parts online? Recently, I turned to a social-media-based classified ad section to sell a set of worn, but hardly worn out all-terrain radial tires. I'd priced them reasonably ($250 for the set, about a quarter of what they'd sell for new), and provided photos of a depth gauge dial, showing the exact amount of tread remaining on each tire. I'd shot multiple photos of the treads, showing that wear is even—within 3/32 of an inch—across the set, and that there were no alignment issues. Based upon the early responses, I thought the sale would be a slam-dunk. I was wrong.
A week into this ordeal, I've been "ghosted" by two prospective buyers, both of whom insisted they wanted the tires, set up a meeting, and then vanished without a trace. I've received multiple scam offers, including two from South America (but so far, none from a Nigerian prince). I've been pitched an endless stream of trades and lowball offers ("I offered you $100. Cash. Why didn't you reply?"), tempting me to respond, "For that price, I'll deliver the tires to your house, douse them in diesel, light them with a road flare, and video it for a million Instatweetabook views." My wife quickly shot down this idea, reminding me that we don't have road flares. Perhaps for good reason.
After dozens of frustrating starts, stops, and dead ends, I've reached the conclusion that ferret legging would almost certainly be more enjoyable than attempting to sell used tires via social media. Perhaps you don't really appreciate the benefit of a site like Hemmings Motor News (which, unfortunately for me, doesn't really have a classification for used modern tires) until you need to resort to the alternative.