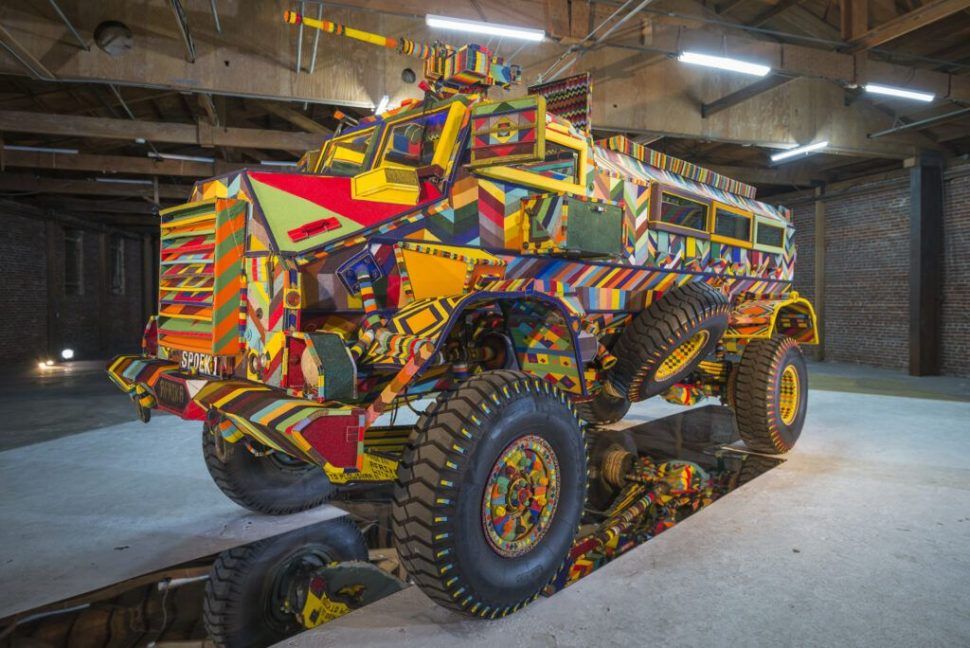 Four-Links – Spoek 1, drive a tank, what Holden meant to Australians, Ford Crown Wagon build
SFers, look out for Ralph Ziman's "Spoek 1," a former South African military vehicle that has been abandoned, restored, and decorated by Zulu, Shona and Ndebele artisans, which will appear at this weekend's San Francisco Tribal & Textile Art Show. According to the San Francisco Chronicle,
Growing up during apartheid, Ziman saw this class of vehicle, called a Casspir. They were designed for the South African police to carry 17 armed personnel, "as a rolling fortress," he explains. The Casspir, which he described as "a weapon built solely to oppress black people," was introduced in the 1970s and used until Nelson Mandela was elected president of South Africa in 1994. Mandela had them decommissioned and they were put in fields and left to rust, Ziman says.

"I'd wanted to get my hands on a Casspir for forever," he says. In 2014, he found the hull of one while digging around in a Pretoria junkyard and had it rebuilt to factory specifications. It arrived painted the usual drab olive green.

To transform it into an "art transport," Ziman enlisted the street merchants of Johannesburg who sell their animal figurines made of beads and wire. Ziman designed the color scheme on a computer and printed out the pattern. A crew of mostly women used thread to string together the beads and fit the pattern. About 100 people worked on the project and they were all paid a living wage, he says.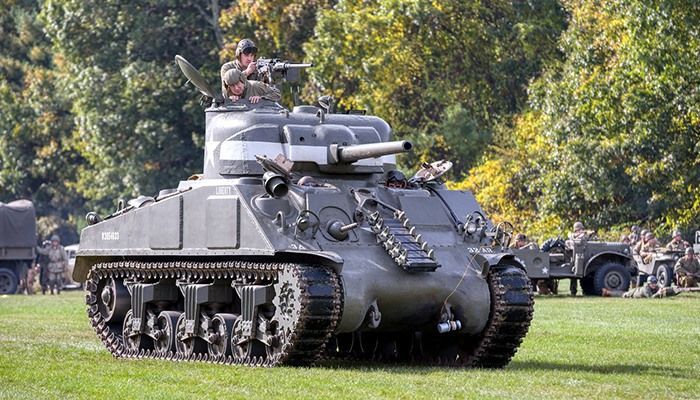 * Speaking of driving massive things around, the Collings Foundation has developed a Tank Driving Experience using the collection's 1944 M24 Chaffee and 1944 M4A3 Sherman "Liberty" tanks.
The tank experience programs have been developed by our veterans and museum docents who were tank instructors in the Army. The quality of instruction will come straight from the book. Instructors will cover basic procedures, malfunctions, and driving skills. Most of the tasks are procedural, but many of the procedures require comprehension and aptitude. The training guidelines lay out the tasks into stepped achievements, depending on the ability of the trainees. Later in the program the same tasks are performed by the trainee without the aid of detailed instruction.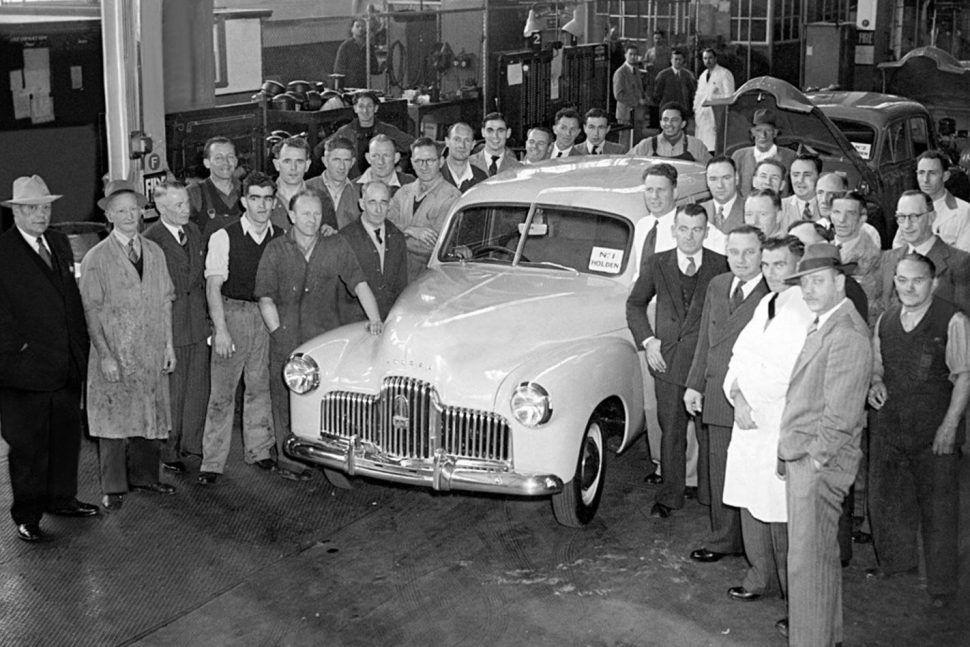 * We covered the various concept cars that Holden built over the years earlier this week, but the GM division meant so much more to Australians than pretty one-offs, as Australia's Wheels magazine argued in 2018.
In the United States it was the Model T, in Germany, the Volkswagen. Our 'People's Car' was a humpy hybrid with six-cylinder torque and four-cylinder economy, right-sized for the time and tougher than a stockman's saddle. Australia's Own, they called it; proud that 92 percent of it was made here.

A dinky-di Holden was more than a car, it was optimism with a chrome grille, it signalled democracy on the road, new freedom and the prospect of better days.

There was the stirring drumbeat of the greater good, for sure, but also a rich dividend in store for 'the average man' in the form of new jobs, new skills and the wealth that went with them.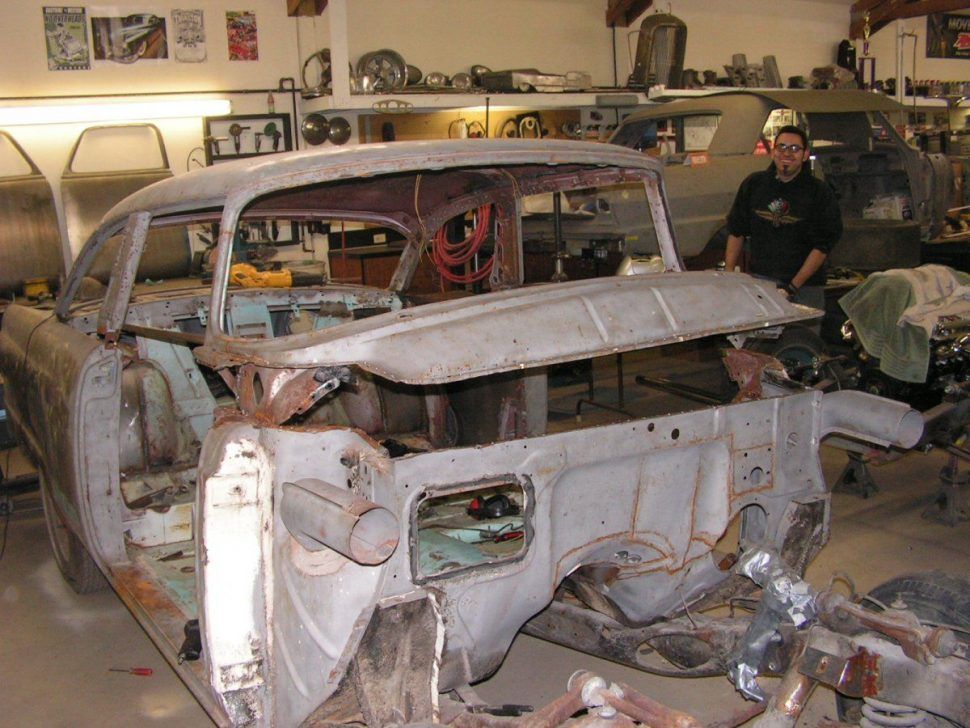 * We've seen a few photos of the wagon-ized Crown Victoria (or is that Crown Vic-ized Ford station wagon) that Rocket's Hot Rod Garage recently debuted at the Grand National Roadster Show and, thanks to this HAMB build thread, we now see how it was done.
The Chevy Nomad has always been king of the 50's era wagons in my mind. "Sport Wagons" with there low roof lines, hardtop proportions & excessive amounts of the shiny stuff! We where lucky enough to have a customer take that concept & imply it to a Ford of the same era. The '56 Parklane was suppose to be Fords answer to the Nomad. No offense but it fell short in allot of ways. So it was decided, we'd build the car Ford shoulda' built! The end result being somewhat of a "Factory Concept Show Car".
* Finally, enjoy this video of Jordi Reixach's Porsche 356 scale model build that Mac's Motor City Garage recently highlighted.