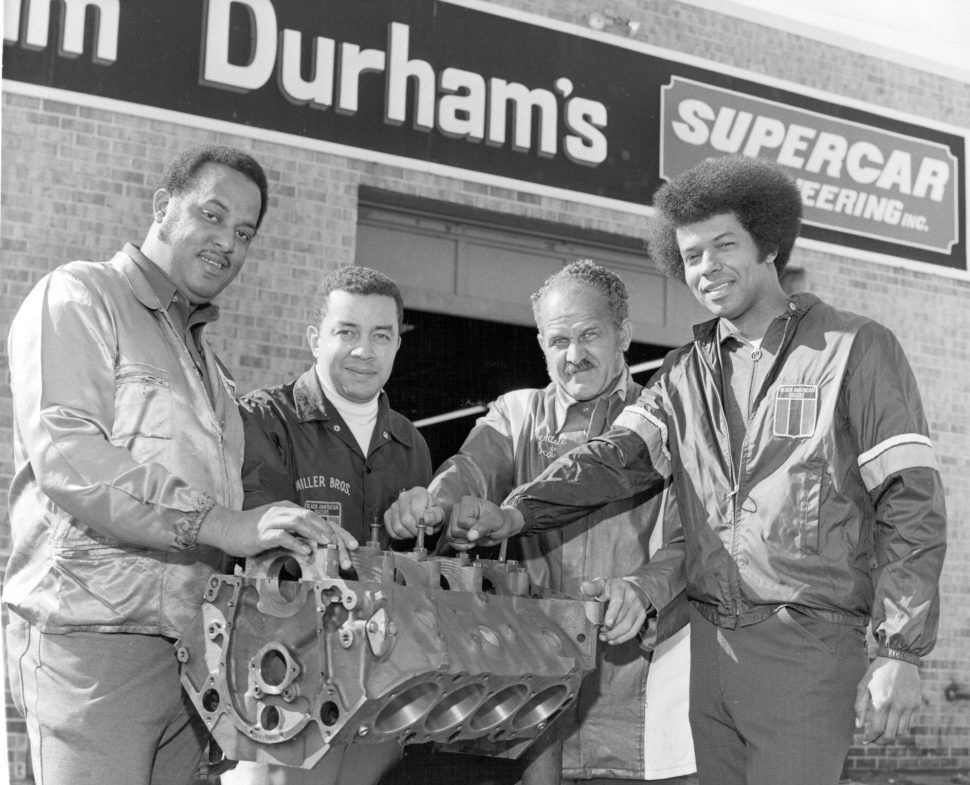 Who really broke the color barrier in motorsports?
With the release of the Adam Carolla-directed documentary Uppity: The Willy T. Ribbs Story, which covers the life and career of a motorsports pioneer, the first black man to qualify for the Indianapolis 500 in 1991, many of the promotional materials for the film describe Ribbs as "the Jackie Robinson of auto racing" who "shattered the color barrier in professional racing." Not to take anything away from Ribbs, but plenty of other racers might have a better claim on those latter two titles.
To begin with, a hard-and-fast color barrier did exist in some professional motorsports (and a softer color barrier in other motorsports) during the 20th century. What makes Ribbs' entry in the Indy 500 a landmark event is that it came after 80 years of the Indy 500, an establishment in American motorsports, and after the Indianapolis Motor Speedway spent decades segregating its spectators and excluding black racers.
That exclusion eventually led a number of prominent black businessmen and promoters to form the parallel Colored Speedway Association in 1924 in Indianapolis. As Todd Gould wrote in his book on the CSA, For Gold and Glory: Charlie Wiggins and the African-American Racing Car Circuit, the Speedway
like many social, business, and civic organizations in Indianapolis at the time, was segregated. Presenting an even greater obstacle was the American Automobile Association, the official sanctioning body of auto racing nationwide. the AAA enforced unwritten, but clearly understood, rules regarding minority participation in all sanctioned racing events. According to many personal accounts and reports in the black press, the AAA steadfastly refused to allow an African American to compete for racing's top prizes.
The AAA established its segregationist policies in October 1910, a year before the first Indianapolis 500. Earlier that year, in response to boxer Jack Johnson's drubbing of former heavyweight champion Jim Jeffries, Barney Oldfield and his promoter Will Pickens set up an exhibition match between Oldfield and Johnson, a three-heat race in Sheepshead Bay in New York with $5,000 on the line. AAA officials decreed the race between a white man and a black man an "unsanctioned farce" and promised to permanently suspend both men if they went through with the race, which they did.
In fact, it appeared black racers could only ever compete against white racers in unofficial capacities or outside the aegis of the AAA in the first half of the 20th century. A prime example, Dewey Gatson—aka Jack DeSoto, aka Rajo Jack—raced primarily in outlaw and exhibition events or with the American Racing Association from 1925 until 1954, primarily on the West Coast.
Officially, the AAA's segregationist policy came to an end in April 1947—the same month that Jackie Robinson debuted with the Brooklyn Dodgers—when the sanctioning body granted its first license to Joie Ray, a black driver from Louisville, Kentucky, who only started racing sprint cars the year prior.
However, it's possible one black racer did make it through the AAA's color barrier more than a decade prior when Bobby Wallace—who already established himself in the Colored Speedway Association's circuit for black drivers—reportedly suited up to ride as a mechanic alongside Deacon Litz in a two-man four-cylinder Miller in the 1934 race. Wallace, whose light complexion allowed him to pass for white in many circumstances, crewed for Litz that year and, according to the story, filled in for Litz's normal riding mechanic at the last second. The official record shows that Litz came in fourth, but makes no note of his riding mechanic or his riding mechanic's race.
During that same race, Gould noted, Wiggins crewed for race winner Bill Cummings, though in a less-than-official capacity. Cummings, who Wiggins mentored, smuggled Wiggins into the track as his team's janitor and at night turned Wiggins loose on Cummings' four-cylinder Miller.
After the AAA, the next major motorsport to integrate appears to be stock car racing. While Wendell Scott gets much of the credit for breaking the color barrier in NASCAR—he did take the first win in the sport for a black man in 1963 in Jacksonville, two years after he debuted—it appears the first black man to enter a NASCAR race was Elias Bowie, a California businessman who raced in San Mateo in 1955. Charlie Scott followed with a start at Daytona in 1956 behind the wheel of a Kiekhaefer Chrysler 300.
Drag racing? Malcolm Durham is generally regarded as that sport's first black superstar after debuting in 1963, but other black men—among them Wallace "Georgia Fox" Jones and Roosevelt Johnson—have taken credit or been credited for drag racing against white competitors before Durham. Also, like Wiggins, Fred Stone and Leonard Woods of the Stone, Woods, and Cook team might not have driven at the top levels of drag racing, but worked on the cars that competed there.
It's debatable whether drag racing on a national level really had a color barrier to begin with: The sport grew out of the Southern California hot-rodding and dry lakes scenes, in which black, Latino, and Asian men regularly competed.
Other notable pioneers in integrating motorsports who have in some cases been described as the Jackie Robinsons of auto racing include Bill "Bullet" Scott, a Southern California midget racer whose son Benny went on to success with the Black American Racers Association; Leonard W. Miller, who founded BARA in the early Seventies and nearly put a black driver in the Indianapolis 500; Lewis Hamilton, the only black racer to compete and win in F1; Mel Leighton, who began racing before World War II and who later worked for USAC; and Cheryl Linn Glass, one of the first black women to break into auto racing.
Ultimately, though, there may be no direct comparison to Jackie Robinson in motorsports. Robinson, with Branch Rickey's backing, might have broken the color barrier in baseball, but he also led the way for other black baseball players to enter MLB. Professional motorsports—perhaps with the exception of drag racing—has only seen handfuls of other black drivers advance to their top levels since their respective "Jackie Robinsons." As argued in an anonymous 2017 Medium essay on the topic of black drivers in motorsports, the success of or even the mere presence of many of the drivers above and of other black drivers hardly lasted—either through happenstance or predetermination—giving the various motorsports the appearance of integration if not the actuality of it.
For all that's been accomplished, little has changed. Racing's worst tradition is its truest, and so long as forgotten history and publicity stunts allow the myths to stand, anyone aiming in good faith to find a solution will be aiming in the wrong direction.
Bringing it all back to Ribbs, he might not have been the first, but that doesn't discount his successes—not just in his racing record, but also in his determination to break into the highest levels of racing on his own terms. Little surprise, then, that even in the Eighties and Nineties he was called "uppity" by his competitors and that he in turn embraced the slur.
Uppity: the Willy T. Ribbs Story is currently streaming on Netflix.