Hemmings Muscle Machines marks its 200th issue, so we look back at muscle cars then and now
In the fall of 2003, The Matrix franchise was pulling big numbers at the box office, Nelly and P. Diddy were blowing up the airwaves, gas was around $1.60 per gallon (and falling), and a new specialty car magazine hit newsstands and mailboxes. Hemmings Muscle Machines, our first title dedicated exclusively to "American performance cars, regardless whether they were powered by four, six, eight, ten, or even 12 cylinders," debuted with the October 2003 issue, which featured a red '65 Chevelle SS stacked up against a red '64 Plymouth Fury on its cover.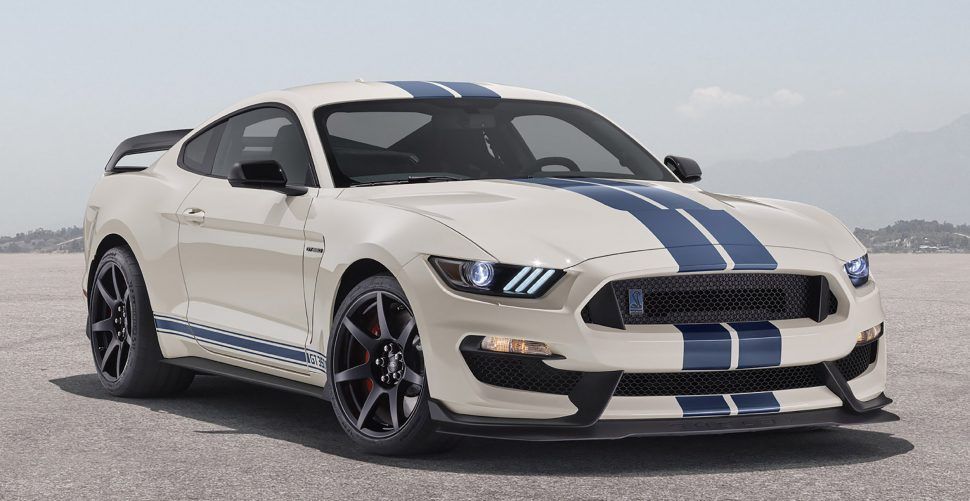 The 2020 Shelby GT350 makes 526 hp from a normally aspirated 5.2-liter V-8, and it isn't even the top performance offering in Ford's Mustang stable.
Though it's hard for us to believe, we just wrapped up the 200th issue of the magazine, and a lot has changed in the realm of the American muscle car over the past 17 years. What better way is there to mark our anniversary than with a look back at the domestic performance landscape in 2003, compared to today's scene?
First, the bad news: There was no Chevrolet Camaro in 2003. The Bowtie Brand had killed off its pony car with the 2002 model year, the victim of lagging sales and a declining market for performance cars. For its final year on the market, the Camaro was available in Z28 form, as a coupe or convertible, along with the higher-performance SS, also available as a coupe or convertible.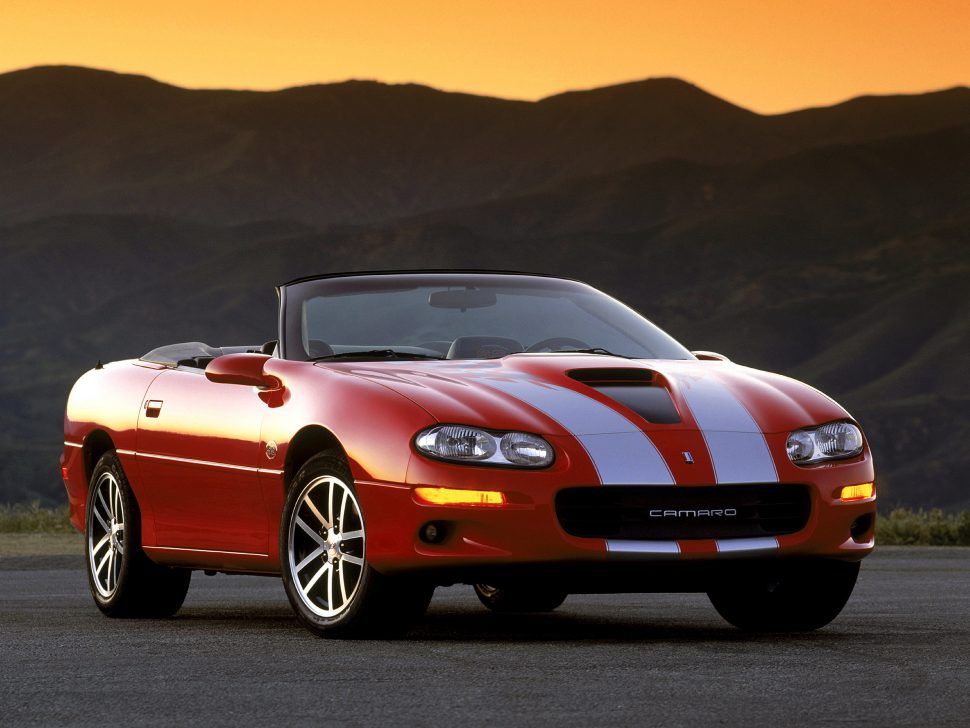 The 2002 Chevrolet Camaro SS 35th Anniversary edition. The Camaro was discontinued at the end of 2002, but new inventory remained available into 2003.

Over at Ford, the pony car was alive and well. The fourth-generation (SN95) Mustang was growing long in the tooth, having first appeared for the 1993 model year, but a new, fifth-generation Mustang, with nostalgic styling that paid homage to the first-generation models, was under development. Buyers still had a choice of performance Mustangs, ranging from the stalwart GT to the Mach 1 and the highest-performing pony, the SVT Cobra. While the GT made do with a traditional pushrod V-8, the Mach 1 and the Cobra both received a DOHC V-8, the latter fitted with an Eaton supercharger.

Over at Dodge, then under Daimler Chrysler, the Challenger nameplate was still dormant, having last graced the flanks of a four-banger captive import sold from 1978-'83. The division's sole muscle car was the Viper, then in roadster form only and powered by an 8.3-liter V-10, rated at 500 horsepower and 525 pound-feet of torque. It was loud, it was crude (despite the fact that the somewhat refined third generation Viper debuted for 2003), and it was also expensive, priced at $79,995 (or $111,753.02 in 2020 dollars).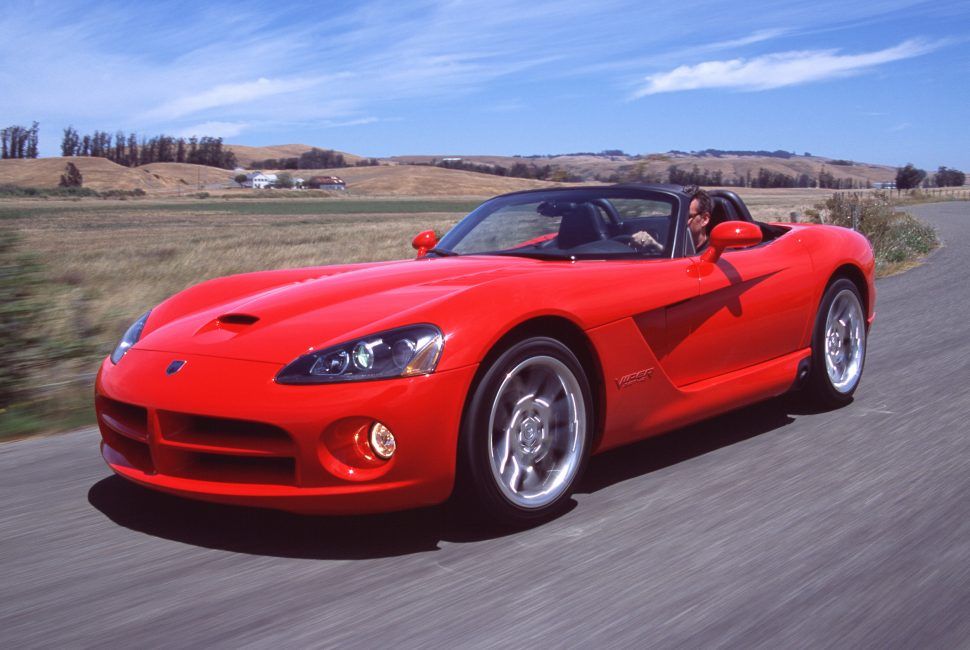 The 2003 Dodge Viper.
No one could have predicted the current state of the domestic performance car market in 2003. Though prices are up, so is performance, and we now live in a time when one can purchase a domestic coupe that makes nearly 800 horsepower, comes with a factory warranty, and STILL costs less than a Viper did when our first issue dropped. Even the "entry level" pony cars of 2020 produce more horsepower off the showroom floor that anyone could have imagined back in 2003.
The Camaro has returned, though in the wake of falling sales it's impossible to say how much longer it will remain in Chevrolet's product lineup. Today, turbocharged four-cylinder engines are the entry-level offering, but in terms of V-8s, Chevy offers the Camaro in normally aspirated and supercharged forms.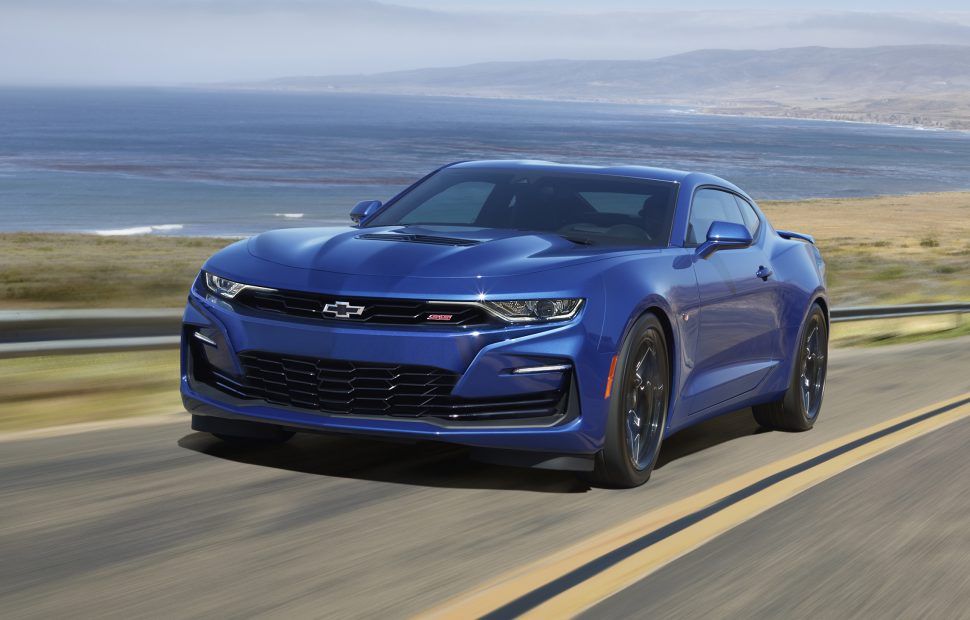 The 2020 Camaro SS.

Ford's Mustang, now in its sixth generation, remains available with a variety of powertrain options, ranging from turbocharged fours through supercharged V-8s. In 2020, for better or for worse, the Mustang family tree grew a new branch when Ford announced its Tesla-fighting electric-powered crossover would bear the legendary model name, coming to market as the Mustang Mach-E. For now, the Shelby name still graces the highest performing Mustangs in the lineup, which remain fueled by gasoline.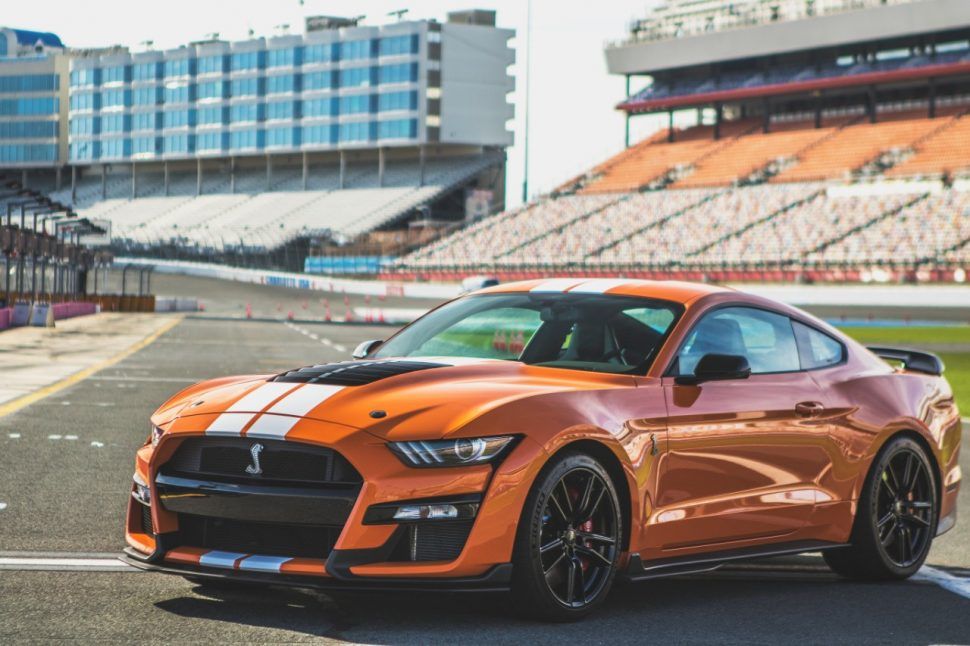 The 2020 Shelby GT500 produces 760 horsepower and 625 lb-ft of torque, making it the most powerful production Mustang ever built.

Over at Dodge, the Viper is but a memory. Though the final version of the Viper was a much-improved performance car in every measurable metric, it was priced beyond the means of many buyers, and remained difficult to live with on a daily basis. That leaves the Challenger as the brand's sole two-door performance offering, though technically speaking, the highest-performing variants come courtesy of SRT, Mopar's performance brand. Launched in 2008, the Challenger remains the oldest of the current crop of pony cars, yet it consistently outsells its domestic rivals. Why? Possibly because there's a Challenger model to suit almost every need, from stylish transportation (with available AWD and sensible V-6 power) to weekend track terror.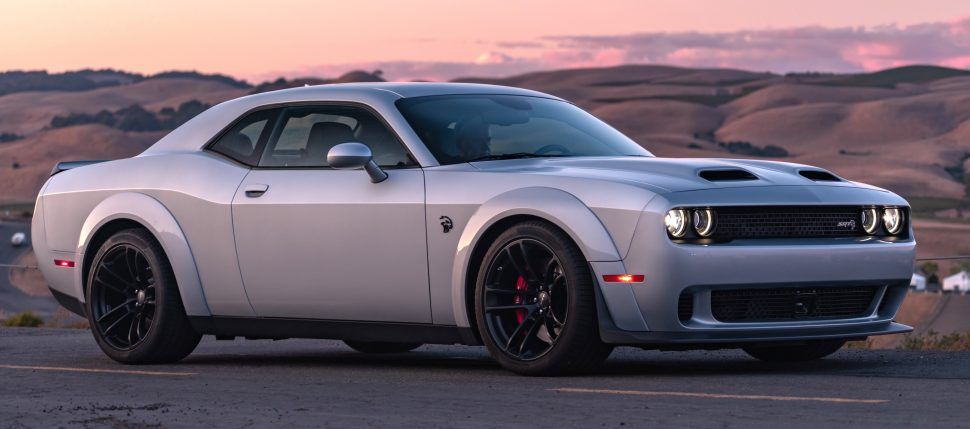 The Viper may be gone, but the 2020 Dodge Challenger SRT Hellcat Widebody delivers 717 horsepower and 656 lb.-ft. of torque. And a factory warranty.

And what about the state of classic muscle cars today? As one would expect, prices for such cars have also evolved since 2003. Using sister publication Hemmings Motor News as a source, we found a well-optioned, two-owner, PHS-documented, rust-free 1967 Pontiac GTO hardtop with 65,000 miles and a 400 four-barrel with a Hurst "His and Hers" dual-gate shifter listed for $29,950 in the October 2003 issue. In the February 2020 issue, the closest comp we could find was a "Day Two" '67 GTO with a 400 V-8 bored 0.30 over, with a mild cam, headers, roller rockers and an MSD ignition, priced at $49,500.
In 2003, a 1969 Chevrolet Camaro Z/28 in Fathom Green and white stripes, with a cowl hood, Deluxe interior, gauge package, and carrying its original DZ-coded 302 V-8, was advertised for $35,999. In February 2020, a '69 Z/28 in Rallye Green with a correct (but not original) drivetrain and a fresh rotisserie restoration was priced a bit vaguely, soliciting the "best offer over $75,000."
Over at the Blue Oval brand, in 2003 one could find a 1969 Mustang Mach 1, described as "new all over, needs nothing but a driver," powered by a 351 mated to an automatic transmission, for $27,500. In 2020, a comparable example with the same drivetrain, described as a "very solid California car, no rust or accidents," was listed in our pages for $45,500.
The '68 Dodge Charger is among the most desirable period Mopar muscle offerings, and in 2003, a numbers-matching Charger R/T with the 440 V-8 and a four-speed, 98,000 miles, and a collection of new and spare parts, was priced at $24,500. In the March 2020 issue, a '68 Charger R/T described as "straight, original floors and frame, VIN tag, all body stampings, nice paint," was available for a price of $52,000.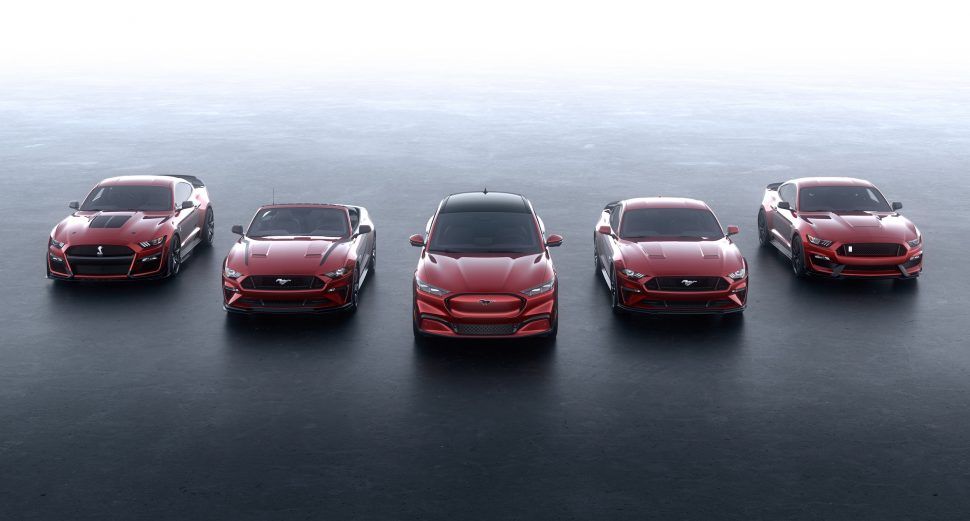 Ford's 2020 Mustang lineup, including the battery-powered Mustang Mach-E crossover. Like it or not, future muscle cars will likely offer a blend of battery and internal combustion power.
So where do we go from here, domestic muscle-wise? Restomods are growing in popularity, attracting a new generation of buyers who want classic looks with modern performance, comfort and handling, and there is no shortage of vendors to support this market segment. On the new car front, it's likely that electric motors will soon work their way into muscle cars, supplementing gasoline engines, and—perhaps one day—even replacing them. If and when that happens, the muscle machines of yore (including those being put together on an assembly line—or in someone's garage—today) will soldier on, supported by a robust performance aftermarket and a new generation of muscle car fans.