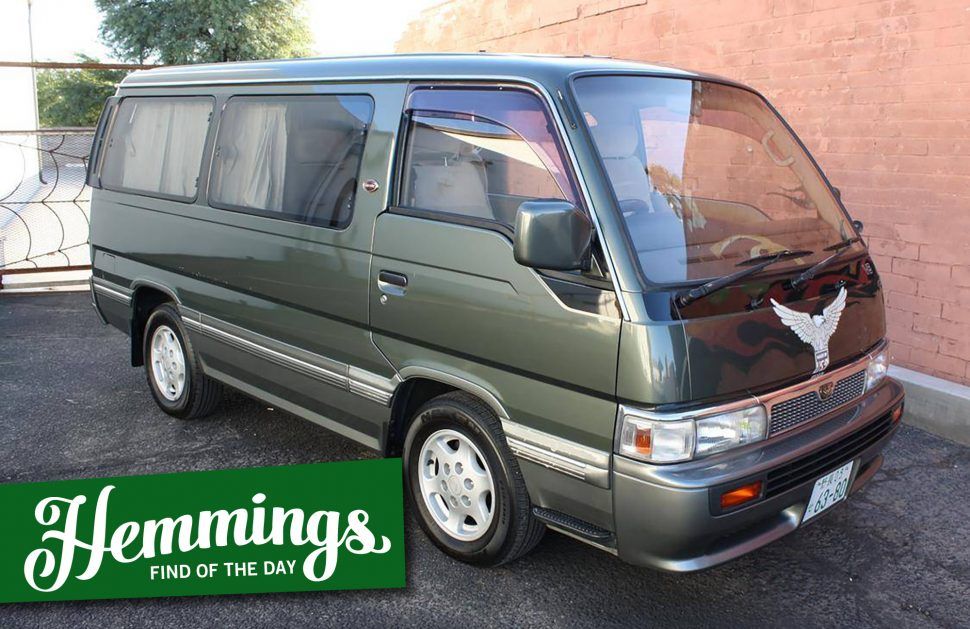 Hemmings Find of the Day: 1992 Nissan Caravan Limousine
Unrestored 1992 Nissan Caravan Limousine for sale on Hemmings.com. From the seller's description:
Imported from Japan and had been used as a courtesy shuttle for The Tokyo Harley Davidson Dealership. 126,623 kilometers which converts to approximately 78000 miles. All original and in very good condition for its age. It does show some paint fade on the side mouldings, some scratches from parking lot dings on its side , and some small dents in rear hatch and bumper. Otherwise very straight and solid vehicle. It has never had any rust. Nice and dry underneath with no leaks. Both front and rear AC blow cold. Only one of the electric curtains work so that will have to be addressed if you want, otherwise you can close or open manually. All seats swivel. All of the interior is in excellent shape and it even has the factory Shag floormats!
Price
$10,500
Location
Tucson, Arizona
Availability
See more Nissans for sale on Hemmings.com.