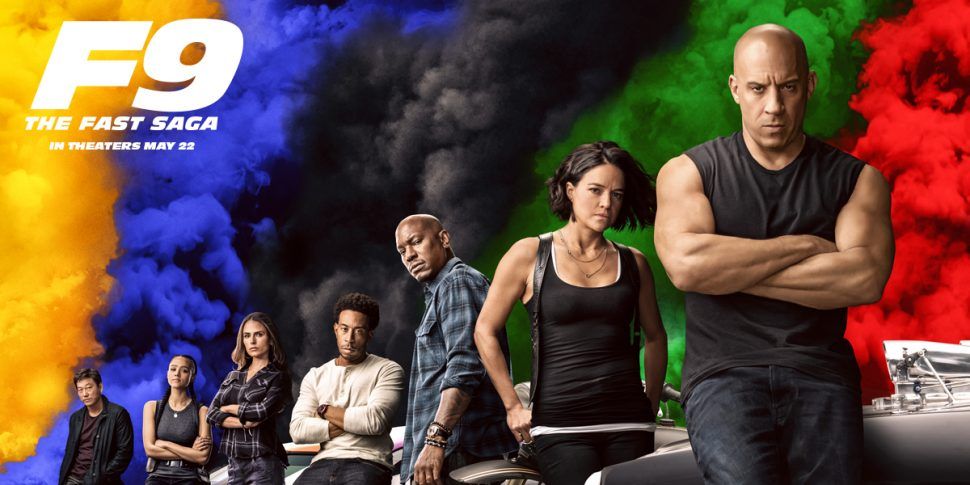 The first Fast and Furious 9 trailer is here
F9: The Fast Saga is coming this summer, and the first preview came out last weekend. Yes, at this point The Fast and the Furious is basically a superhero movie franchise with cars as a loose backdrop. Sure, the stunts are rarely based on the physics of the universe we all live in. It's still some of the best automotive action, or action, period, on screen today. The point is, don't get too upset and just enjoy this for what it is: A summer action movie that (as always) is also about family. Let's take a moment to reflect on the fact that there are now nine of these films. Nine. Police Academy only made it to seven and they start getting unwatchable around number four. Fast and Furious is on number nine (plus one spinoff) and getting stronger every installment. Soon, every movie will be part of the F&F universe. Personally, I'm looking forward to the inevitable Downton Abbey: Brooklands Drift.
As for the trailer, there's a lot of stuff in it! Spoilers to follow if you haven't watched these movies as many times as the guy from Engineering Explained. In the last episode, The Fate of the Furious, Dominic Toretto and friends family teamed up with Mr. Nobody (that's a real character name, played by Kurt Russell) to defeat criminal hacker Cipher (played by Oscar winner Charlize Theron). In the new movie Dom and Letty Ortiz have left the high stakes world of street racing and international heist stuff behind to settle down on a farm and raise their son. That is, until Dom's long lost little brother, Jakob (played by John Cena), shows up so they can have that quintessential Fast and Furious moment: staring at each other while standing way too close together. In a bit of expository dialogue, Roman Pierce (Tyrese Gibson, 2 Fast 2 Furious and installments 5-9) describes Jakob as a "master thief, assassin, high performance driver," which sounds like a recipe for all kinds of crazy action. And there's more. Charlize Theron's Cipher is back, and she wants Jakob to kill Dom. Oscar winner Helen Mirren is back as the Shaw family matriarch. There's a lot of fight choreography and clicking gun-cocking sounds. And a whole slew of car stunts:
Letty gets knocked from a motorcycle in midair and Dom catches her safely with the hood of a Dodge Charger.
A man appears to get hit by a flying car while already standing on top of another car.
There is a rocket-powered Pontiac Fiero.
A three-trailer armored truck flips nose first.
A Jeep Gladiator drives across a rope bridge as it collapses.
Jakob drives a Mustang off a cliff only to be picked up in midair by Cipher's plane.
Not be outdone, Dom drives off the same cliff and uses the cable from the destroyed bridge to swing his car to, uh, somewhere.
Closing out the trailer is a surprise: The return of the best character in the whole franchise. How'd that happen? We'll have to find out on May 22 when F9 hits theaters nationwide.