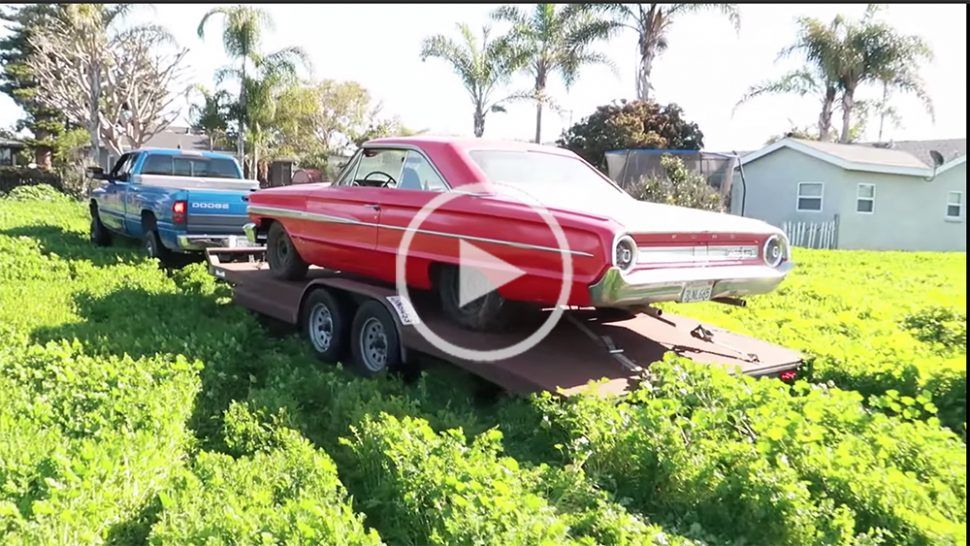 WATCH THIS: A Galaxie far, far away
The muscle car world is in a real state of change right now. Can you feel it? We know we can: there's so much great stuff going on and so many amazing new go-fast goodies being designed and unleashed on our poor, overheated credit cards that we can barely stand it. If you hear anyone say that this ain't the Glory Days of muscle cars, tell them to come see us and we'll get 'em some religion.
And what does all that literal tonnage of new speed parts make us want to do? Go find a killer, old carrying case to bolt it all into, of course! So, when we see a kid pull something like this '64 Ford Galaxie out of a backyard, get a buddy to drag it onto a trailer, get another known accomplice to help, all the while fully-geeked that he actually owns the thing, well, friends…it just warms our little black hearts.
Whoever said that the kids don't care about old cars is either not hanging out with the right kids or just isn't paying close attention. In the words of Ricky in American Beauty, "…it's hard to stay mad when there's so much beauty in the world."