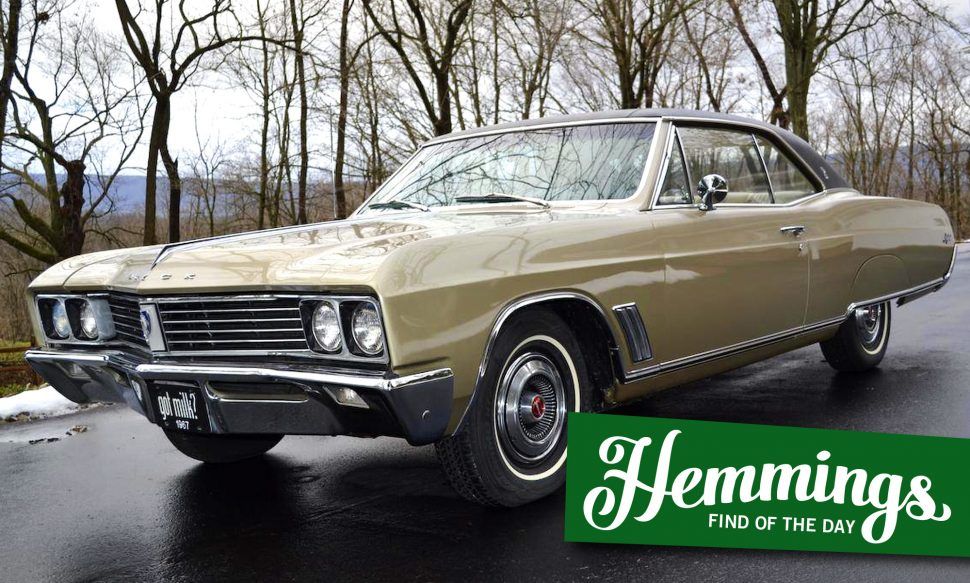 Hemmings Find of the Day: 1967 Buick Skylark
Unrestored 1967 Buick Skylark for sale on Hemmings.com. From the seller's description:
This car was stored in a garage in 1989 and was removed in 2014. The condition is impeccable for a car of this age. It has just over 53,000 miles on it. If you were looking for a vehicle to cruise around in and take to shows this car Is a natural beauty. I appreciate your interest and I don't believe you would be disappointed if you decide to come and look. Original paint, upholstery, carpet, engine etc. All fluids have been changed, new plugs n wires, points, carburetor and starter have been rebuilt, new muffler, battery, new tires including spare, new hoses. The windshield washer does not work. Work was done on the rocker panels after the removal from the garage. There is a picture of a scratch on the back right quarter panel.
Price
$12,900
Location
Mifflinburg, Pennsylvania
Availability
See more Buicks for sale on Hemmings.com.