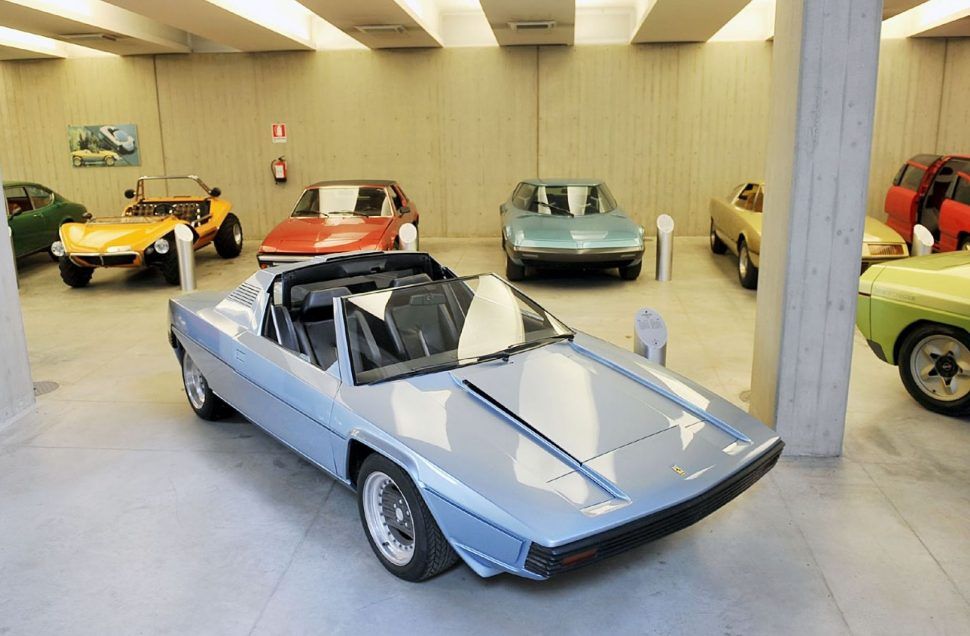 Bertone collection prototypes get permission to leave Italy, even if temporarily
As certified Italian cultural treasures, the collection of Bertone prototypes and show cars that went up for sale along with the rights to the Bertone name five years ago are to never leave the country, for fear they will not return. Yet 10 of those prototypes have been granted a special temporary exemption so they can make the trip to Retromobile for a special exhibit on the coachbuilder and styling house.
When Stile Bertone ceased operations in 2014 and declared bankruptcy a year later, it still had a number of assets in its portfolio, including the 84 cars that Lilli Bertone – who assumed control of the company following the death of her husband, Nuccio, in 1997 – had bought out of the Bertone museum several years prior. Of those 84, 79 appeared in the bankruptcy auction, all as one lot, and all to remain in Italy under the edict of the country's Ministry for Cultural Assets and Activities. Historical artifacts, artwork and sculpture, and even antique books are all treated similarly by the governmental department.
So with out-of-country collectors and museums out of the bidding, the Automotoclub Storico Italiano, a member club of the Fédération Internationale des Véhicules Anciens, purchased the entire collection and in turn housed it at the Volandia museum in Somma Lombardo, adjacent to the Milan airport.
(As Kurt Ernst pointed out when a variety of non-automobile Bertone artifacts followed the 79-car collection to auction in 2018, the Bertone name went to a Milan-based design firm with a broader reach than just automobiles.)
The set of 10 vehicles that ASI will send to Retromobile includes a number of Marcello Gandini-designed concepts (the 1969 Autobianchi A112-based Runabout that later became the basis of the Fiat X1/9; the rubber dinghy-inspired 1972 Suzuki Go; the Citroen GS-based 1972 Camargue; the Ferrari 308 GT4-based 1976 Rainbow; and the Volvo 343-based 1979 Tundra, which later became the basis for the Citroen BX) as well as a few vehicles designed under the oversight of Marc Deschamps (the Corvette-based 1984 Ramarro; the Citroen BX-based 1986 Zabrus, which previews the Citroen XM; and the Lamborghini-engined 1988 Genesis minivan).
According to the Retromobile site, the Ministry for Cultural Assets and Activities made the exemption due to the show's "importance and its global influence."
In addition to the usual Retromobile fare, the show will also include a special display of tractors built largely by automotive companies as well as a display of a pair of tanks from Le Musée des Blindés de Saumur that will relate the story of the World War II Battle of France.
Retromobile will take place February 5-9 in Paris. For more information, visit Retromobile.com.