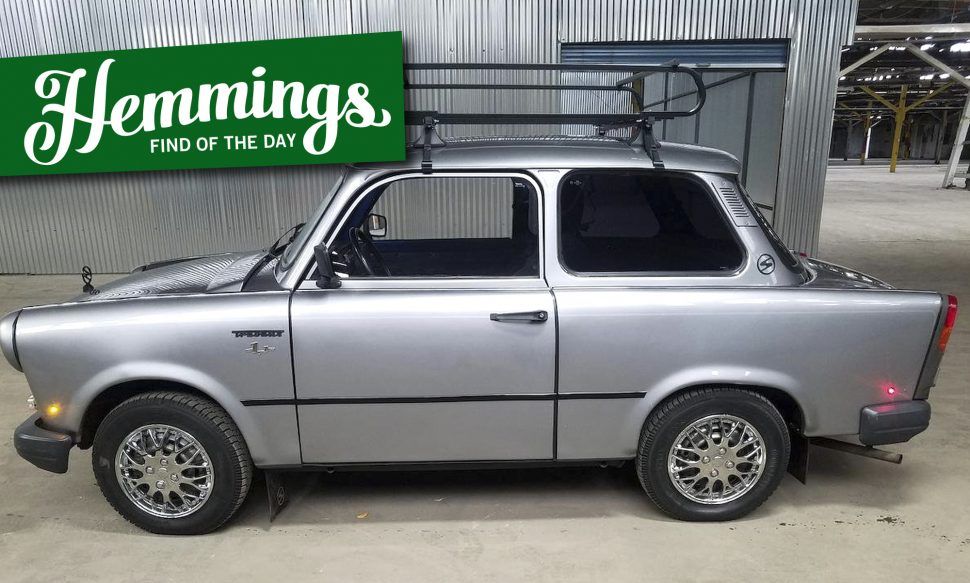 Hemmings Find of the Day: 1990 Trabant 1.1
The final Trabant model can now be yours. Yes, it's a 1990 Trabant 1.1 for sale on Hemmings.com. From the seller's description:
Traband 1.1 Limousine,4 cylinder runs and drives,fully restored.Very difficult to find one in the states.Its 1.1 engine 1100 cc original

THIS CAR COMES WITH CLEAR ILLINOIS TITLE.
Price
$9,800
Location
Chicago, Illinois
Availability
Normally we'd put a link here to find more Trabants for sale on Hemmings.com, but that's highly unlikely. Instead, we suggest you find some Peugeots for sale on Hemmings.com.