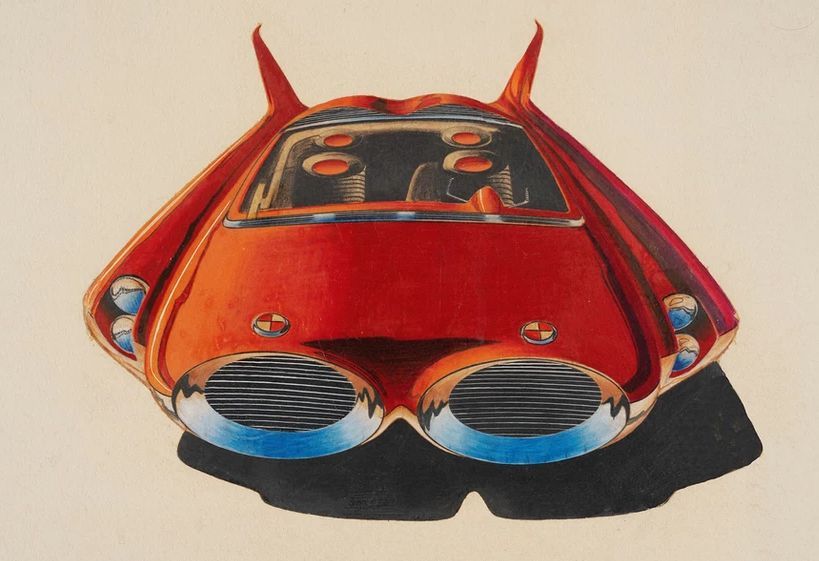 Four-Links – Gordon Davis, Brumos collection, The Henry Ford on racing, Route 66 National Historic Trail update
We recently came across some of G. Gordon Davis' renderings on Facebook and not long after landed hip-deep in an amazing collection of Chrysler, Corvette, and various other concept renderings from the Fifties and Sixties.
As an Art Center alumnus, Davis was hired by Director of Design Virgil Exner at Chrysler Corp. It was fortuitous, as it was the dawn of the legendary Forward Look era. First assigned to the Advanced Design Studio, Davis contributed to Chrysler's turbine concept designs. He was soon transferred to the Chrysler Studio where his 1957 Forward Look that visualized future concepts inspired Exner's Ghia-built XNR prototype. The XNR in turn influenced Chrysler's early 1960s product lineup.

By late 1957, Davis was assigned to the De Soto Studio where he designed the exterior trim for the 1959 De Soto. Although the '59 De Soto's sheetmetal had been approved by 1957, the "jewelry" had not. Davis designed the eagle medallions that appeared on the front bumper and deck lid, the De Soto lettering, the Firesweep side moldings, the "turbine" wheel covers, and the optional bumperettes.

Davis was one of three Chrysler designers recruited by Exner's second-in-command Wm. Schmidt, when Chrysler management gave Schmidt a contract to design concepts independently of Exner. Future American Motors VP Design Dick Teague was one of the three designers. When that assignment ended both Teague and Davis joined American Motors. Davis also freelanced and designed motorcycle and auto accessories, construction equipment, and RVs.
* The Brumos Collection in Florida opened to the public this past week with a number of noteworthy cars on display, including a Gulf-liveried 917K from "Le Mans." From the press release:
In 1924, 16 years after the first Ford Model-T was produced, Henry Ford expanded production to a newly commissioned 165,000 square-foot plant in Jacksonville, Florida. The Brumos Collection is housed in a purpose-built facility whose meticulous design pays distinct homage to this part of Jacksonville's automotive history.

From the moment guests enter the grounds, carefully crafted design details honor auto racing history. The guard rails along the roadways are reminiscent of the guard rails you would have found racing along the tracks of a bygone era; a board track walkway leads to the building entrance, and the surrounding brickwork pays tribute to the legendary Indianapolis Motor Speedway "Brickyard."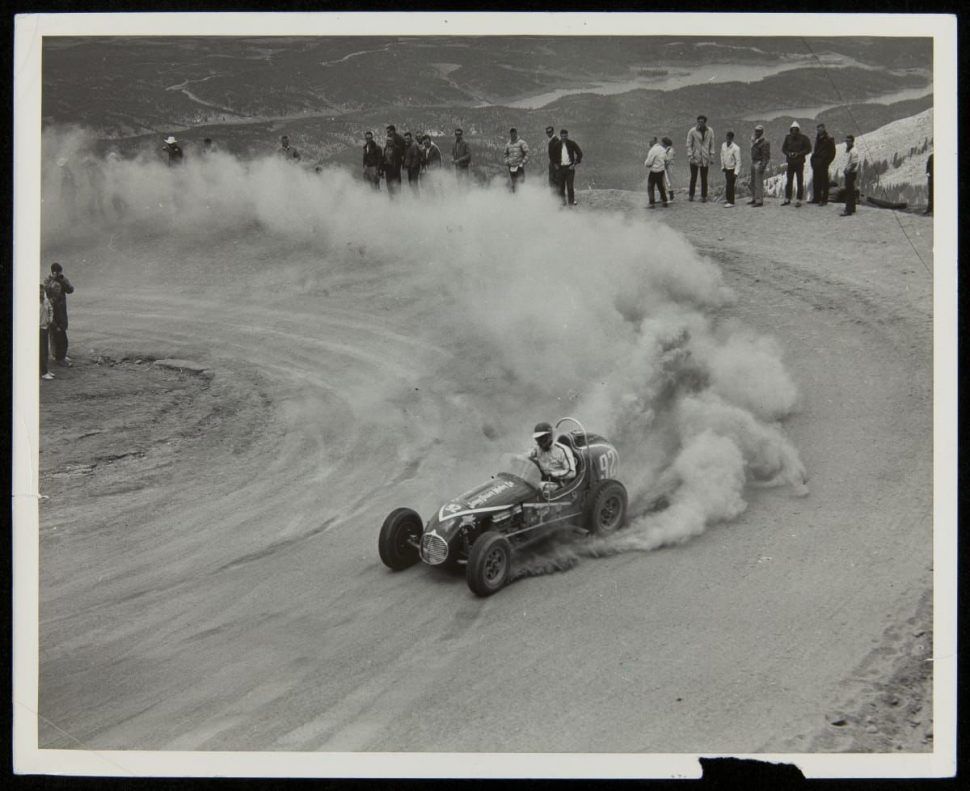 * Matt Anderson at The Henry Ford recently gave a sneak peek of its upcoming racing-focused exhibit, slated to open this summer.
Driven to Win will be among the most comprehensive looks at automobile racing in the United States. We'll cover every major American racing type, and we'll do it from 1895—when the Chicago Times-Herald sponsored the country's first formal auto race—right up to the present day. We're featuring 26 vehicles in the show, including some old favorites and a few new surprises. We'll also have more than 225 artifacts from the museum's collection—many of them newly acquired for this exhibit.
* Route 66 backers have been pinning their hopes for continued preservation funding for the decommissioned highway on National Historic Trail status, and while delays have caused legislation calling for that status to languish, Ron Warnick at Route 66 News notes that it's still in the works.
A lawsuit awaiting a decision in front of the U.S. Supreme Court is delaying the reintroduction of a bill that would designate Route 66 as a National Historic Trail, according to a newsletter sent Thursday from the Route 66 Road Ahead Partnership's chairman.

Bill Thomas, partnership chairman, stated the Supreme Court probably won't rule on the Cowpasture River Preservation Association v. Forest Service case until June. Arguments before the high court are scheduled for next month.
* Somebody who knows French cinema, tell us whether Belmondo was meant to be the Gallic equivalent of Steve McQueen, of Jerry Lewis, or a blend of both? Judging from this clip from 1979's "Flic ou voyou," I'm guessing blend of both.