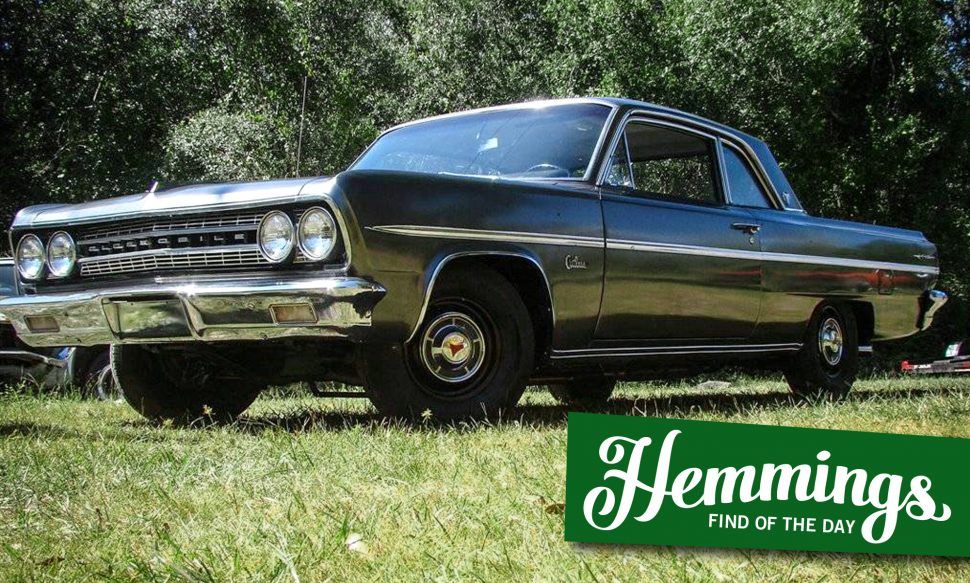 Hemmings Find of the Day: 1963 Oldsmobile F-85 Cutlass
Restored 1963 Oldsmobile F-85 Cutlass for sale on Hemmings.com. From the seller's description:
The particular vehicle has had a fresh repaint in a nice dark gray. The interior is redone with new upholstery, carpet, headliner, door panels and painted dash. The window rubbers are all new as well. The engine is rebuilt with documentation, a 3-angle valve job, new crank, bearings, pistons, rings, oil pump, seals, gaskets, timing chain and gear and more. A new Holley 4-barrel carburetor has been installed along with new distributor, plugs, plug wires, distributor cap, fuel pump, alternator, rebuilt starter and more! The transmission was rebuilt 2 years ago as well, so this beauty is ready to drive and enjoy. The 215 engine is backed by a Hydromatic 3-speed automatic transmission. Both engine and transmission are original to the car, but rebuilt. The restoration continued with new springs, bushings, front end rebuild, all new brakes and new tires mounted on the original wheels and hubcaps.
Price
$16,995
Location
Palmetto, Florida
Availability
See more Oldsmobiles for sale on Hemmings.com.