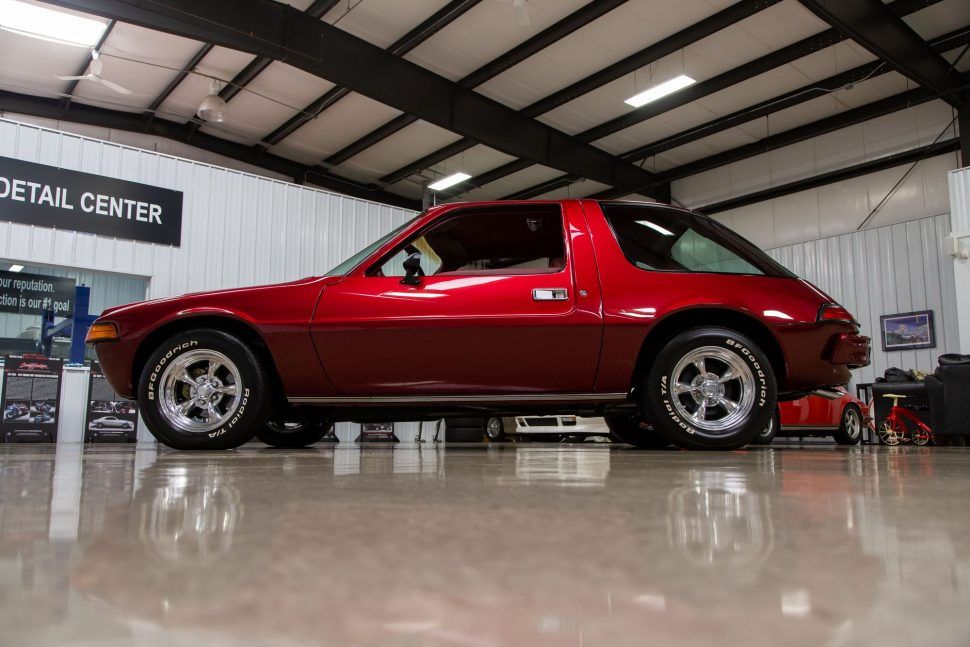 This AMC Pacer just sold for a near record price on Hemmings Auctions
EDITED: January 21, 2020: Following publication, an eagle-eyed reader pointed out that our research missed a Pacer that sold for a higher price. Those corrections are included below.
It might not have flames, like the famous example from the movie Wayne's World, but this 1976 AMC Pacer is still pretty hot. It sold December 30, on Hemmings Auctions for $23,888 (inclusive of fees). As best as we can tell, that's the most very near the highest yet paid at auction for a Pacer that did not have a starring role in the classic 1992 comedy. A 1980 Pacer with less than 2,000 miles on the odometer sold for $28,600 (inclusive of fees) at Worldwide's 2018 Texas Classic Auction. (Garth Algar's Mirthmobile sold for $37,400 in October of 2016.)
The AMC Pacer had a star-crossed history as a space-efficient car, seemingly from the future, that was supposed to run on a GM-supplied Wankel-type rotary engine. When GM bailed on building those rotaries, AMC stormed ahead with the Pacer, shoehorning its venerable OHV six-cylinder engine into an engine bay originally intended for a far more compact rotary unit. Like most cars of the Seventies, the majority of Pacers were used up and tossed out, with sightings rare after the mid-1980s.
Rust, rot, neglect, and just plain old abandonment removed the vast majority of Pacers from the automotive ecosystem, but, showing that these cars are finally getting the love they deserve—and, really, the Pacer's unique design towers over the vast sameness of today's automotive market—this '76 Pacer was restored to a very high standard with some small liberties taken on customizing it. With fresh paint, a new engine, new glass, new upholstery, and new carpet, this one was the nicest we had come across since, well, probably since they were new. Scratch that, this one was as clean on the bottom as it was on top, a testament to the seller's attention to detail.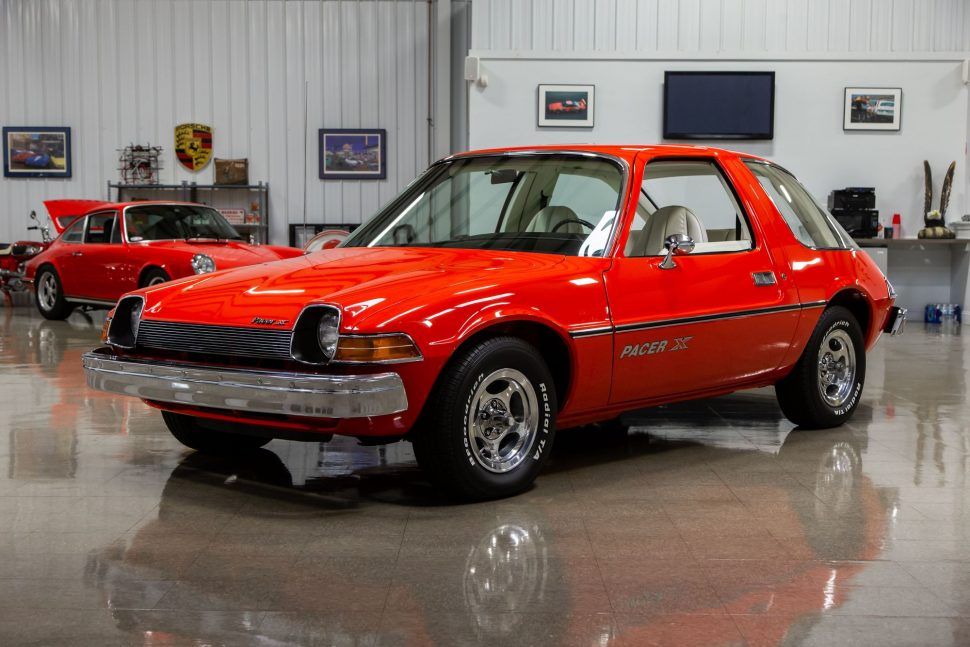 More than 41,000 people visited the Hemmings Auctions listing for this Pacer, and it generated conversations elsewhere online. It was fun to be part of what might be a record-setting car, or at least a precedent-setting one. The best part for Pacer fans is that consignor Marc Schiliro's got another Pacer, this time a 1975 Pacer X, restored more closely to original. With slotted mags and the Pacer X appearance package, this red example with a white interior has quite the striking color combination. We won't speculate about any more records being set, but there is something encouraging about seeing cars that were once forgotten finally feeling the love.