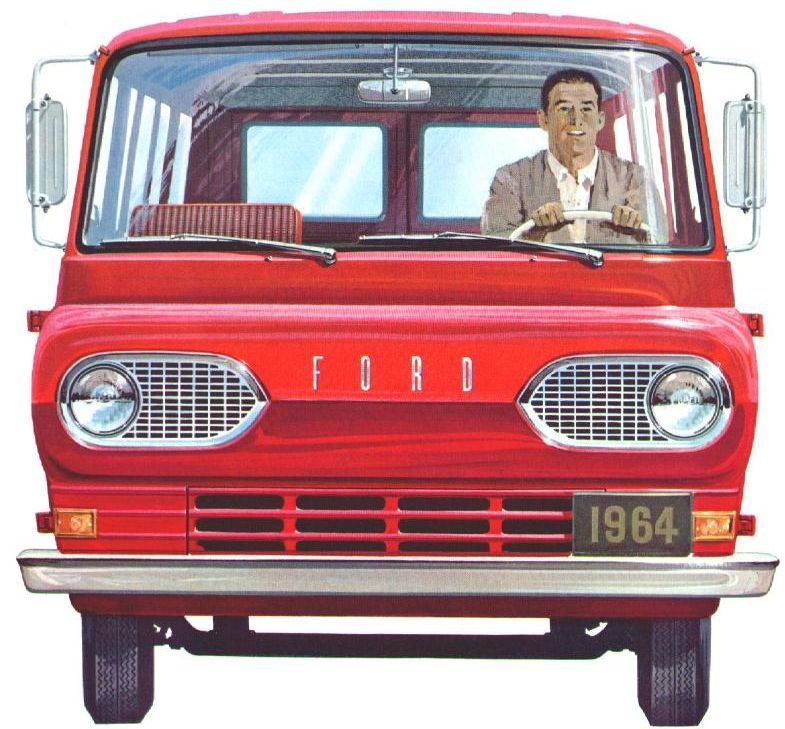 Lost and Found overflow – Holman-Moody's Monte Carlo Econolines?
Just as my desk is littered with the crumbs of too many cookies eaten in a horrifyingly violent manner, my memory is littered with the crumbs of the stories I've researched, written, and edited over the years. Also, just as I occasionally wonder whether the cookie crumbs on my desk have grown stale and nibble on them anyway, I occasionally decide some tangent of some old story is worth revisiting.
That's why, today, we're going to wonder whether Holman and Moody actually built a handful of big-block Ford Econolines in 1964.
If you've ever read George F. Merwin's entertaining first-hand account of Ford's 1963-1964 European rally efforts in Falcons in Automobile Quarterly Volume 17, Number 4, you've no doubt paused at his description of the team's preparations for the 1964 Monte Carlo rally.
We planned to enter an eight-car team in the Monte using the new 1964 Falcon Rally Sprint as a basis. The car would be made lighter than the previous model thanks to fiberglass door and hood panels. We also took advantage of its new 289-cubic-inch engine to boost horsepower to 305. Alan (Mann) and I went to Dearborn and sat down with our parts people and ordered sufficient spares for the eight rally cars plus more for eight practice cars.

We arranged with Holman and Moody to prepare seven Econoline vans for support vehicles. These were equipped with 427 engines, bigger axles and wheels and the same rear end that went into our NASCAR cars. After testing, the vans were dubbed "The Beasts." Holman said grinning, "If the Falcons don't go quick enough, sneak in one of these."
He doesn't mention the Econolines anywhere else in the article, and the Falcons did well enough in the Monte that year, so there was no need to slip in any of the Econolines. Presuming those 427s were single four-barrel versions and not dual quads, that means Holman and Moody were dropping 410 horsepower and 476 pound-feet of torque into a chassis designed for, at most, a 101hp, 152lb-ft 170-cu.in. six-cylinder. Crazy.
What's also crazy is that seven were supposedly built and nobody I've asked in the years since I first came across that mention seems to know a thing about them, or even whether Merwin was full of it when he wrote about those Econolines. Supposing he wasn't, did those seven Econolines remain in Europe after the rally? Did they come back to the States? Did they keep their 427s or get their original sixes re-installed? Why has nobody else ever mentioned The Beasts?