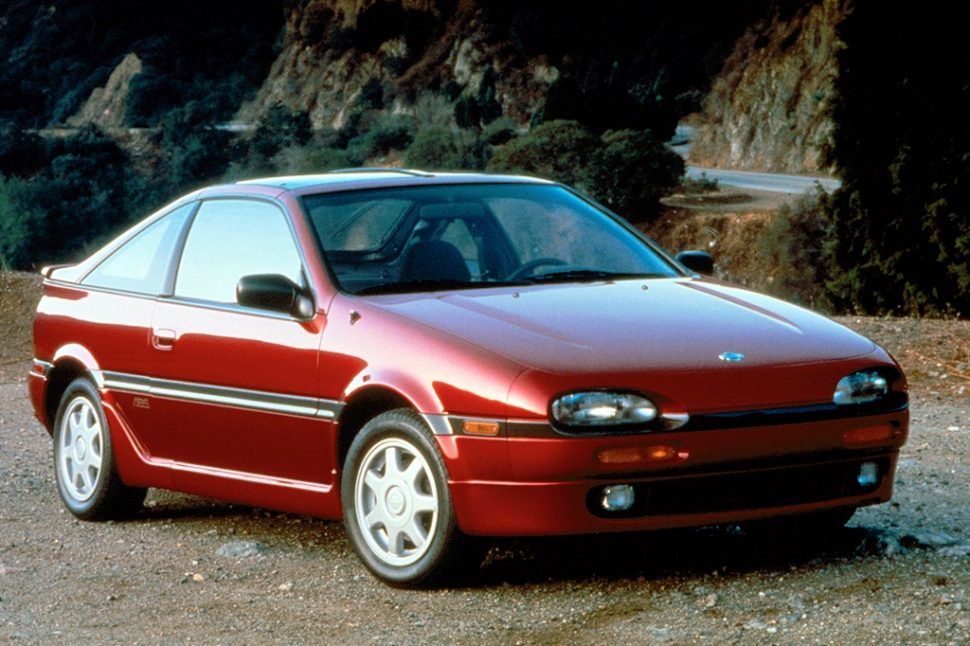 The frustration of loving a discontinued car
Ever like a car so much that you wanted to buy its replacement, only to find that the car company never bothered to make a replacement? I've done this. Three times now.
First was with my '92 Nissan NX2000. It was the last of a line in the States that started with the Nissan Pulsar, a little Sentra-based 2+2 coupe that looked like it should have its engine amidships, a la Fiat X1/9. The second generation, the "GoBots" Pulsar, advertised not only T-tops but a removable rear section that could render the little coupe as a shooting brake or an ersatz El Camino, depending on what you did (or did not) bolt on. The NX2000 was a proper sports coupe, with a 140-hp, 2-liter, all-aluminum SR20DE for power, and it took all of the abuse I hurled at it for 11 years and never really quit. (There was also a visually cleaner, but gutless, 1600 model.) But unlike the traditional four-year cycle for Japanese cars, the NX arrived mid-1991 and was done by the end of 1993. No direct replacement was forthcoming; the rear-drive 240SX was part of the long-standing Silvia line, and the 1995 200SX was really just a two-door Sentra with an alphabet soup name.
Second was one that I still miss, even two years later: my Mazda5. It was just the right size for me and my family, I got 25-plus mpg with it, and it had all of the Mazda zoom-zoom that was advertised. No blistering acceleration, to be clear, but it was delightful, and tactility abounded. The dual sliding side doors were a bonus for my line of work. I bought my '06, near-90,000-mile, 5-speed Mazda5 used in 2012, from a friend who's still a friend—so you know that it was good. Five years and 125,000 miles later, the only bad thing I have to say about it is that when laden, the rear suspension would bow out and eat the insides of my very expensive Michelins within a thousand miles. (Unladen, they'd go indefinitely.) The Mazda5 was restyled around 2011, to its detriment, and as I was sitting around waiting for a Skyactiv Diesel version of the replacement model, I learned that Mazda would be focusing on passenger cars, and that there would be no replacement model. I sold it cheap to my kid's kung fu instructor, a guy who had made a series of bad decisions and has had not-great things befall him. He's still driving it, so it must be doing okay.
The third remains in our family, and while it has a long time to go, it makes me fear for the future. Four years ago, we got my wife into a Molten Orange Ford Fiesta ST. (She wanted a green one, like Jeremy Clarkson drove around a shopping mall in that Top Gear episode, but that color was discontinued by the time we were buying.) It is ridiculous fun—surely the most fun you could get out of a new car for $25,000 (ours, bereft of options, didn't cross $22,000). 30,000 miles out of a set of tires is not awesome, and the shocks appear to be filled with pebbles from the local quarry in lieu of hydraulic fluid. There's no torque steer to speak of, and even with her heavy right foot my wife is still managing 28 mpg around town. Plus, I suspect that it's actually quicker, 0-75 mph, than my twin-turbo Skyline GT-R. I've been hearing good things about the new Fiesta ST: better interior, better economy, and equivalent performance. The ride's even supposedly improved, even if only incrementally. It would be years before we'd have to look into it yet, but a replacement new-generation Fiesta ST would be a strong candidate sometime in the year 2025. Except… oh, right, America isn't getting the new-generation Fiesta ST. Or Fiesta anything. Or passenger car that's not a Mustang. Another favorite family car we can't follow up with.
I know it's not just me. I've spoken with (for example) both Chrysler PT Cruiser and Chevy HHR owners who swear they got the best vehicle ever. I've had friends with Toyota FJ Cruisers who have been approached with cash offers at gas stations. Have you ever owned the last generation of a particular car—not necessarily because it was the last of its type, but because you wanted it and loved it and it was the right car for you at the time—and then years later you wanted another and discovered that there was no direct followup? I'm not talking "I bought an LS6 Chevelle and nothing else was ever the same…" I'm talking an entire line of cars disappearing before you had the chance to get a newer version of the one you loved but used up. Tell us about it below.