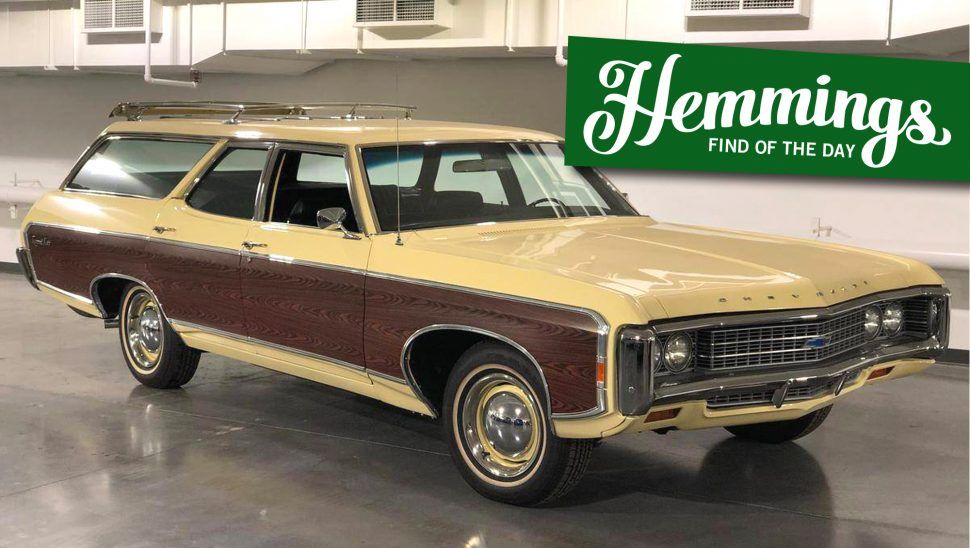 Hemmings Find of the Day: 1969 Chevrolet Kingswood Estate
Restored 1969 Chevrolet Kingswood Estate for sale on Hemmings.com. From the seller's description:
Here is an incredibly rare and amazingly cool opportunity. Being sold out of the collection of the original selling dealer, this fully and completely restored 427 Kingswood Estate Wagon is virtually brand new! Imagine ordering a 427 V8 in your Station wagon back then! This has been meticulously restored and is ready for its next owner that will actually use and showcase this complete unicorn. Having only covered about 68 miles since total restoration it is essentially a new car.

Canadian Heritage paperwork shows the options it was ordered with and are present today. Everything works as it should and is in spectacular condition.
Price
$46,500
Location
Okotoks,
Availability
See more Chevrolets for sale on Hemmings.com.