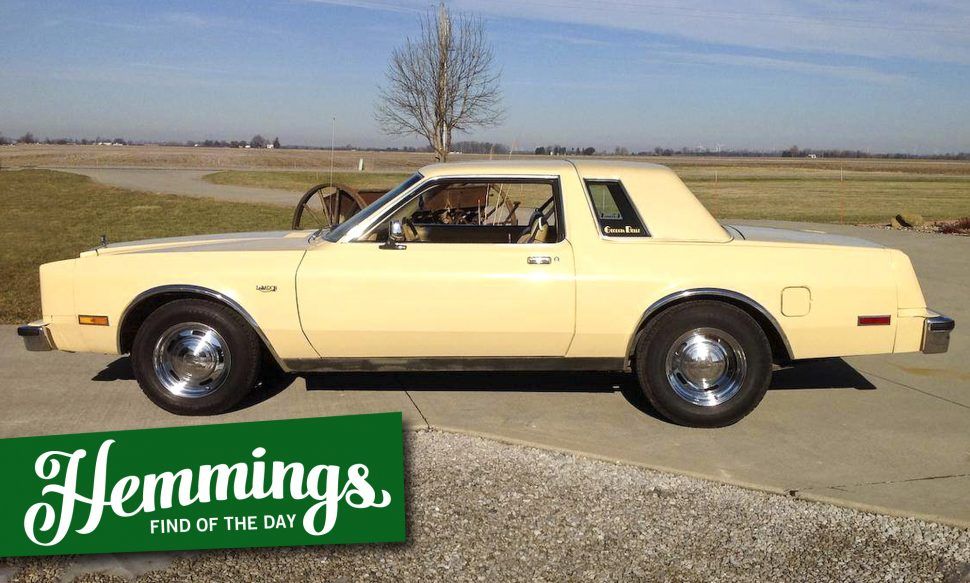 Hemmings Find of the Day: 1980 Chrysler LeBaron
Slant six-powered 1980 Chrysler LeBaron for sale on Hemmings.com. From the seller's description:
The early owner of this car was Georgia Belle and decals were applied after the car was painted several years ago to honor her.
The repaint was professionally done and I have photos showing the process. The hood and trunk lid were painted top and bottom. The door ends and bottoms were painted as well as the door openings. All the filler panels around the bumpers were painted and look like new.
The air conditioner needs charged but runs smoothly when the low pressure switch is bypassed. The cruise control works and temperature and oil pressure gauges were added. It has an aftermarket AM-FM radio.
The chrome wheels are 15×6 on front and 15×8 on the rear. The hub caps are made specifically for this brand of wheel. The headliner, sun visors, and rear shelf were professionally recovered.
The 225 slant six runs good and has no leaks, the transmission shifts smoothly and has no leaks. It still has the original water pump and also has the original bypass hose that goes from the water pump to the cylinder head.
This car is a good driver as is or would be a great platform for a V8.
Price
$3,900
Location
monroeville, Indiana
Availability
See more Chryslers for sale on Hemmings.com.