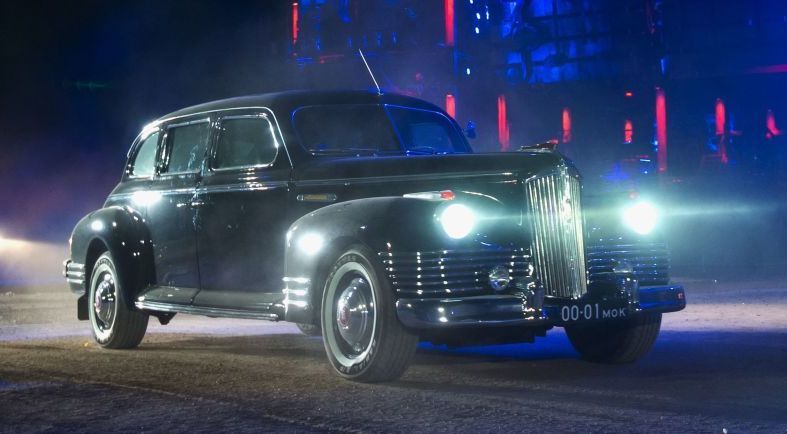 Four-Links – Stalin's limo stolen, DS camper, old guys and car clubs, Philly Free Library
Over the holidays, it seems some thieves in Moscow decided to treat themselves to a Christmas present: Stalin's ZiS-115 armored limousine.
Local media say the vehicle belonged to the head of security of Ukrainian businessman Ruslan Tarpan, who is under house arrest in his native Ukraine. The car was not believed to be in running condition. The businessman was said to have been putting together a collection of rare cars for a future automotive museum, which he planned to build in the Ukrainian city of Odessa.

Moscow police are investigating the incident.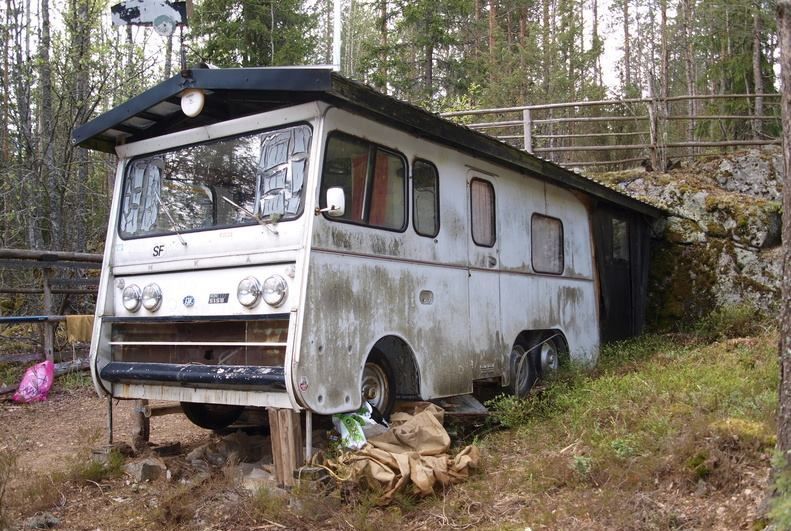 * After translating the text from sixmania.fr on this funky RV rescued from its longterm use as a cabin, we see it started out as a Citroen DS.
Technically, it is based on the DS19 of the 1950s with a hydraulic transmission. Basically, all of the engine and hydraulics are all inside a self-contained unit.
The body is made of pine and a few aluminum/magnesium plates from planes glued together.
The guy who designed and built this camper worked at Sisu at that time, a Finnish heavy vehicle manufacturer. The design was not homologated for the road at the time and it was driven with Sisu garage license plates. In fact, it lacked the anti-roll bar to get approval for Finnish Mines.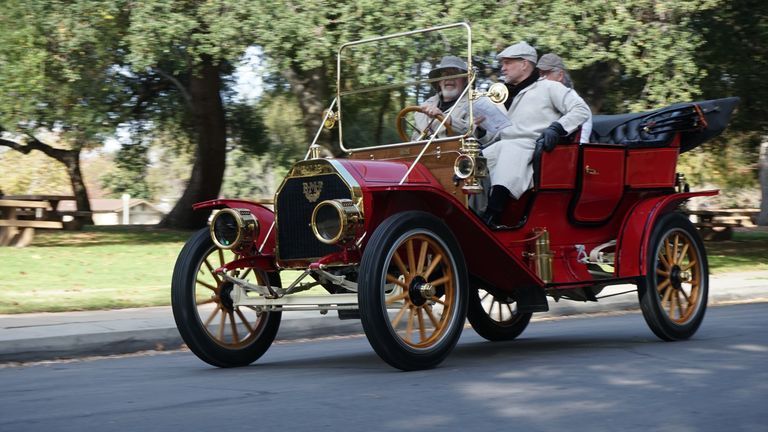 * Mark Vaughn at Autoweek posed an interesting question in his coverage of the Horseless Carriage Club of America's Holiday Excursion: How much longer will car clubs keep going?
It wasn't that long ago that the Horseless Carriage Club's Southern California region had more than 200 members. To participate in one of the club's drives required a 1915 or older car. And there were plenty of those. Now, however, there are not only fewer old cars left in running order but fewer old guys interested in or able to keep them going. Is it a symptom of a national disease in collector cardom?

The annual Holiday Motor Excursion of the Horseless Carriage Club of Southern California may be a harbinger of things to come for car clubs, as older members age out and fewer and fewer younger members step in to crank the starters and advance the sparks.
* After mentioning the Free Library of Philadelphia's collection last month, we went for a dive through the automotive items that the library has scanned and put online to see just what the AACA Library and the Simeone would be getting for their money. Quite a bit, it seems, including the throwback above to when carmakers often did such promotional stunts on the county courthouse steps.
* For some reason, the 1983 Jean-Paul Belmondo flick "Le Marginal" had Belmondo driving a ratty and rodded Mustang (with bulletproof glass?) trying to catch a four-door Aspen/Volare through the streets of Paris. Cool car chase nonetheless.