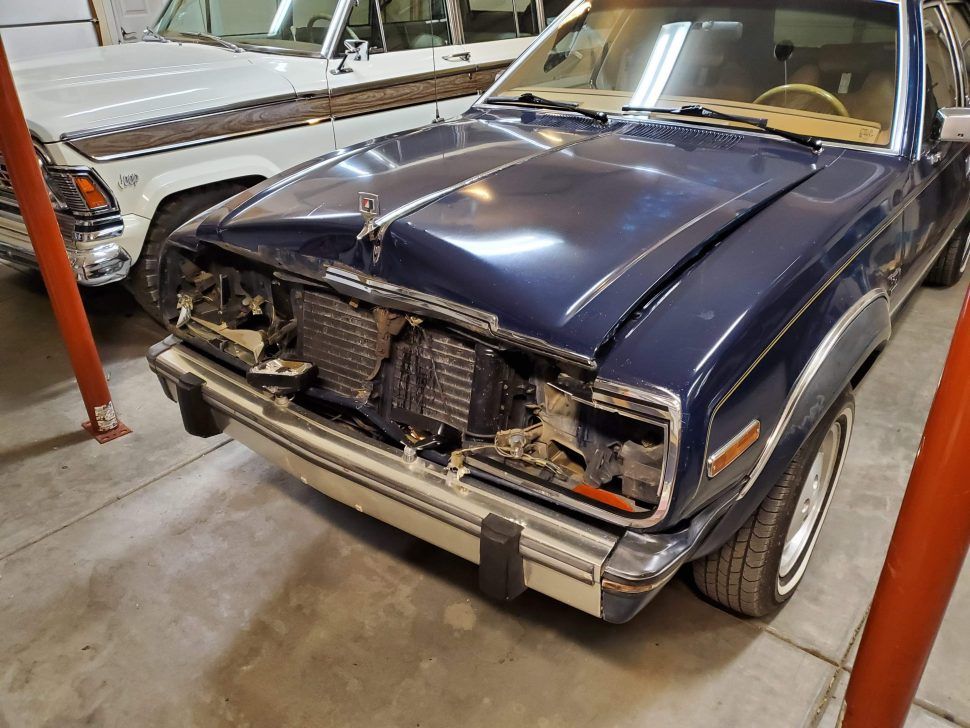 Our most recent Hemmings Classic Car Driveable Dream just got in an accident
"The [1984 AMC Eagle] is sorted — safely cared for (and regularly improved) by its current owner, its wings spread so that it may fly through foul Flagstaff winters, where only vehicles with tire chains dare tread," I wrote in the February 2020 issue of Hemmings Classic Car, about daily-driven Drivable Dream Eagle wagon that was brought from a barely-running hulk to daily-driver status. Within the owner's family, it became known as the Freeagle—a combination of the car's given name and its purchase price. That issue showed up in most readers mailboxes on a mid-December Friday or Saturday, depending on where you live.
Days later, we got word: Matt Edmonds, owner/driver/restorer of the wagon in question, made it through a harrowing ordeal with a deer, but only just. Such are the perils of driving a Drivable Dream. "Didn't even have time to brake," he told us. It did require a late-night tow back to the family barn in Flagstaff, but as these things go, it could have been a lot worse. Matt was unscathed; the mule deer doe was small, and alas did not live, but Matt hit her squarely so that the Eagle's grille shattered, the hood buckled, and the radiator and HVAC condenser were pushed into the engine fan and punctured—but the fenders and bumper appeared not to be tweaked. (The rare factory-optioned Marchal fog lamps were also lost, though Matt recovered the covers.) So itss just a question of replacing all of the grille, headlight bezels, trim and supports. A thousand little 35-year-old parts (and two or three large ones) that you never have to think about finding or replacing unless something like this happens and you find yourself putting one back together.
Luckily the Edmonds family already had some spare parts available, is in tight with the greater AMC community to find many others, and anything else (like the hood or radiator) will only be a boneyard or parts store away. Also luckily, Matt will be able to put his Historic Automotive Restoration degree from McPherson College in Kansas to good use; he estimates that it should return to its daily-driven status in about a monthss time, give or take.
Even before the accident, this was not a mint example—it was thoroughly driver-quality, with nearly 170,000 miles on the odometer and the scars to prove it. The Freeagle will be fixed, it will continue to be driven, and as car wrecks go, the ending to this tale will be a happy one. The ownerss pride and abilities would never let it become anything else.
This led us to wonder: does an incident like this detract from the car itself, or do stories like this (i.e., "I hit a deer and did all the repairs at home myself") only enhance the story of the car, to be told at car shows and interested parking-lot observers alike? It's only original once, as we so often reiterate. But ultimately, does that even matter? Perhaps it's a moot point, as Matt is unlikely to sell his Eagle anytime soon (and, even repaired, is unlikely to become a super-high-value machine). What's more interesting, a car that's lived its life under a tarp, untouched and babied, or one that has been used and broken and repaired and has taken part in stories that the owner can later regale us with? What say you, readers?