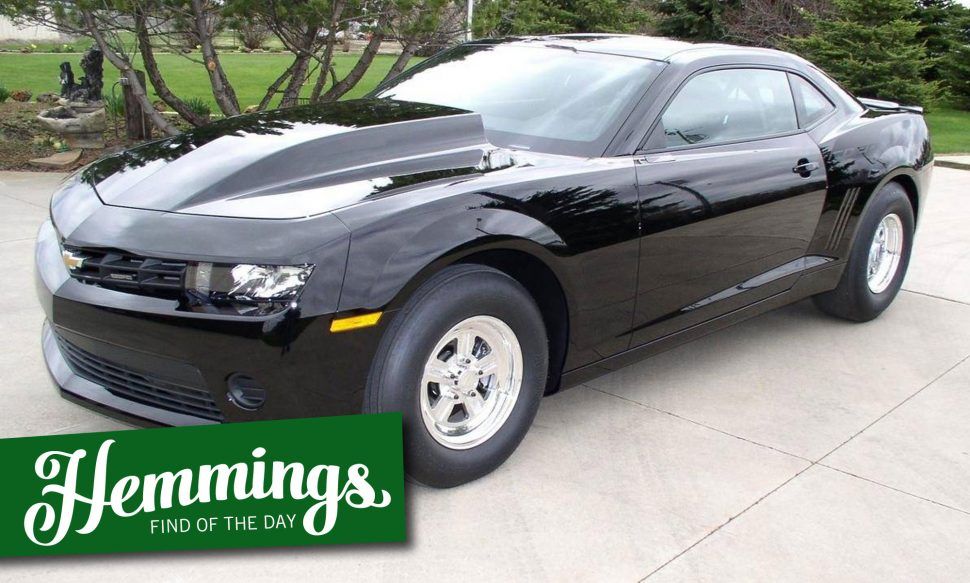 Hemmings Find of the Day: 2014 Chevrolet Camaro COPO
One of 69 annual drag race specials, it's a 2014 Chevrolet Camaro COPO for sale on Hemmings.com. From the seller's description:
2014 Camaro COPO #008, 1 of 18 black cars, documented 1 of 1 as optioned, 427 CI naturally aspirated, Carbon fiber hood, wheelie bars,1 of 8 manual transmission cars for 2014. G-Force 4-speed, clutchless shifts after launch. Never raced, private owner, I have all purchase documents. Not streetable, no VIN. Comes w/COPO owner's manual, signed poster and drivers jacket.
Price
$116,900
Location
Lewistown, Montana
Availability
Find more Chevrolet Camaros for sale on Hemmings.com