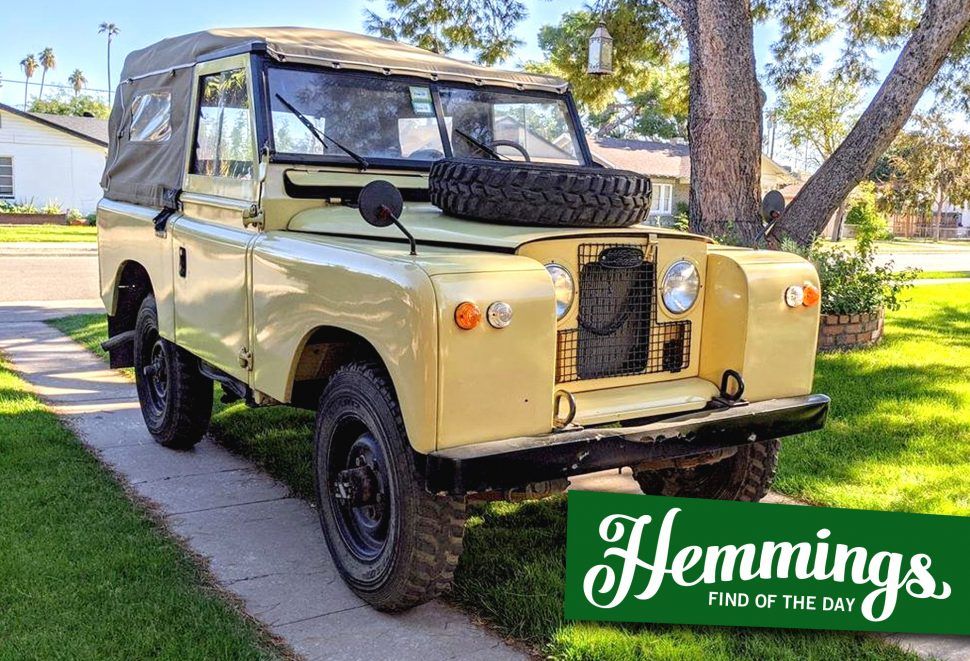 Hemmings Find of the Day: 1968 Land Rover Series 2A
It's a 1968 Land Rover Series 2A for sale on Hemmings.com. From the seller's description:
Here's a really nice 1968 Land Rover Series IIA. It's all original, with low miles, and mechanically sound. Straight body, beautiful interior, clean title, and very fun to drive. All the mechanics have been gone through with many upgrades: new aluminum radiator, new electronic distributor (no more points to clean), new brake wheel cylinders, new lights, new interior mats, new canvas top, new battery. It has the original 2.25L gas engine, and runs well. These vehicles really come to life when taken off-road. They are extremely capable utility vehicles.
Price
$29,000
Location
Phoenix, Arizona
Availability
Find more Land Rovers for sale on Hemmings.com