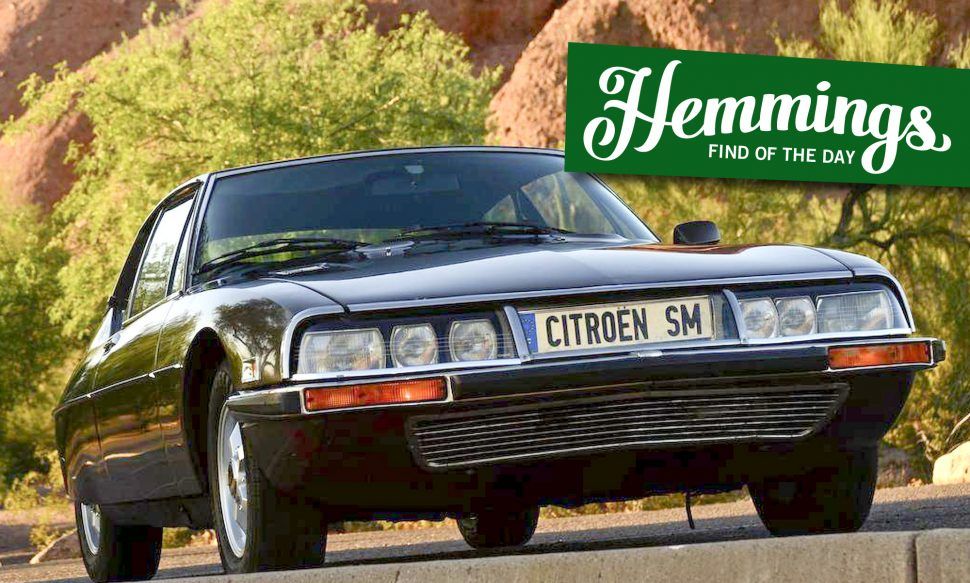 Hemmings Find of the Day: 1973 Citroen SM
U.S. market 1973 Citroen SM for sale on Hemmings.com. From the seller's description:
One of 600 original 3.0L 5-Speed models made exclusively for the US market. The DOT mandated headlights have been replaced with the European turning headlights. The USA manifolds have also been replaced with stainless steel European headers and collectors. The failure-prone sodium-filled exhaust valves were replaced with solid stainless valves and the chains were replaced with second-generation Renold high strength automotive chains. A Brodie engineering curved fixed limiter was also added to resolve the primary chain standing wave issues. The timing cover was replaced with a Merak timing cover and the much more reliable Merak water pump seal. Other features include: Pertronix electronic ignition; Gear reduction Starter; HML Quaife limited slip differential; New clutch and pressure plate (< 3,000 miles); Full stainless steel exhaust; Rotary air conditioning compressor; Brass window gears; Quartz clock mechanism; LED instrument lights, glove box and trunk lights; RGP alloy wheels with new Pirelli P4000 tires.
This car was featured on the cover of the February 2012 issue of Hemmings Sport & Exotic Magazine, and in the February 2016 issue of Hemmings Motor News.
Less than 61,000 original miles. Original paint. No rust anywhere. Always garaged. No accident damage ever.
Price
$67,500
Location
Phoenix, Arizona
Availability
See more Citroens for sale on Hemmings.com.