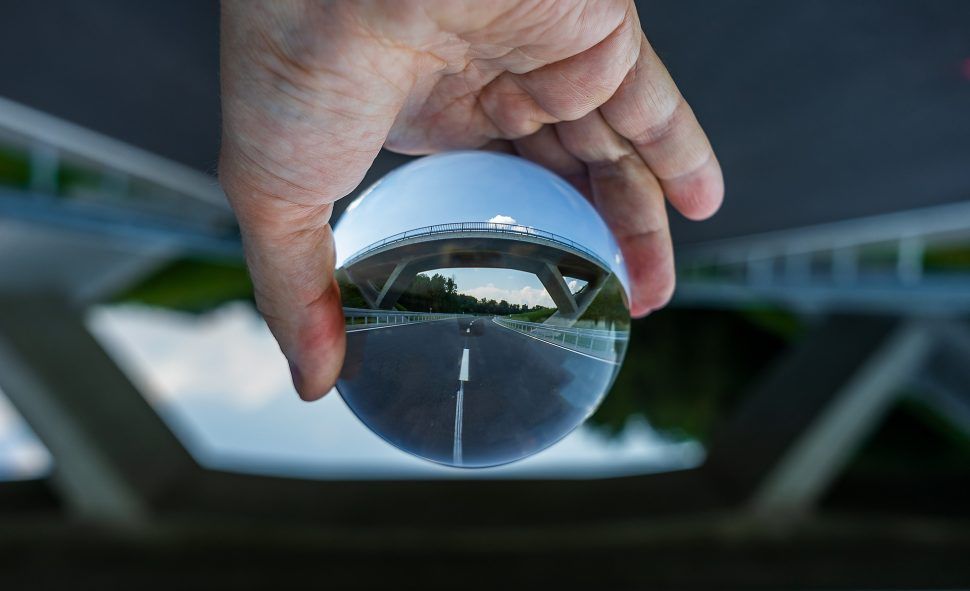 Five collector car hobby predictions for 2020, plus a few extras
2019 will go down as a year, that much is certain. Joking aside, whether or not 2019 was good depends on your perspective. There's no better example of this than the arrival of the mid-engine Corvette, which either tramples on decades of tradition or is a welcome evolution for America's Sports Car. Similarly, horsepower in new cars continues to grow, even as manual transmissions, convertibles, and sedans are fading away. Personally, I'm an optimist, so there's plenty to be happy about and to look forward to. With that in mind, here are five predictions specific to our collector-car hobby for 2020, plus a few extra pertaining to the general industry.
As is tradition, first a look back on our 2018 crystal ball:
Cars (and trucks) of the 1970s-'90s will increase in popularity—and value—at auction. Grade: A. Sure, this was easy to predict, but it still happened. And while prices rising can be sad, pushing some vehicles out of the realm of affordability, in general it's good news. Increased prices for newer vintages indicates continuing interest among younger buyers, ensuring that the car hobby stays alive. Rising values also mean that former relics are suddenly worth something and thus more likely to be preserved or restored.
Cars of the 1960s will remain popular, keeping prices high, but the same can't be said for cars of the 1940s-'50s. Grade: A. Hagerty reports that 1960s cars remain popular with Gen Xers. Meanwhile Hagerty's index for 1950s American cars declined and "the gap between the best examples and cars with flaws continues to widen," which could be an indication of reduced interest in project cars.
Look for more companies to offer battery-electric conversions for domestic performance cars—new and old. Grade: C. We saw a few additions to the electric conversion world, most notably an officially sanctioned VW Beetle conversion, but electric conversion remains an expensive and niche piece of the classic car world, for now.
On a similar note, electric car batteries could either get really cheap—or really expensive—in the coming year. Grade: Incomplete. It's hard to find data on this figure, but as best as we can tell battery prices continue on a steady decline without any major jumps up or down. Battery recycling efforts continue to grow, which analysts believe will hedge concerns about raw material supplies.
Fuel prices and interest rates will continue to rise, impacting disposable income. Grade: D. Average fuel prices remained under $3.00 a gallon, according to the U.S. Department of Energy. Meanwhile, the Federal Reserve lowered interest rates over the course of 2019.
As sponsorship dollars evaporate and the fan base declines, professional motorsports series will face a challenging future. Grade: C. Judging by television viewership and ratings, 2019 was pretty good. NASCAR was flat in TV viewers, slowing a recent decline. IndyCar increased attendance and ratings, while Formula also saw more attendees and an uptick in viewers on ESPN. In context, however, the open-wheel series have viewerships in the hundreds of thousands (small, in television terms), while NASCAR has seen a precipitous drop in recent years. In other words, an air of uncertainty still hangs heavy.
The current myopic focus on autonomous cars will prove costly for certain automakers. Grade: Incomplete. We have yet to see any repercussions of this, but then again return on R&D expenditure is hard to quantify, especially in the short term. We do know that full autonomy continues to be more difficult than previously imagined, and aside from Tesla taking money for a yet-to-be-finalized "Full Self Driving" option on its cars, nobody is making money on autonomy yet.
Look for used-car prices to spike as interest rates and sticker prices climb. Grade: D. See the interest-rate prediction above. Supply and cheap money continue to make used cars affordable and, despite the insanity of increasingly common 72-month and longer new-car loans, new-car sales and prices remain strong.
With our look behind complete, let's peer into the future for our 2020 predictions:
General Motors will offer an electric crate motor
The electric C-10 pickup at SEMA was touted as a concept, hiding GM's next-generation electric motor, but GM's Performance Parts division frequently shows off "concept" parts at the Las Vegas trade show only to bring them back a year later in full production form. Two years of hot rod EVs—this year's truck and last year's e-COPO Camaro—seems like more than just dipping the toe in the water. The cost of battery packs will continue to make this an expensive conversion, but an LT4 crate engine isn't exactly cheap. My guess is that we'll see an announcement towards the end of the year with a plug-and-play kit, batteries, and all, under $30,000.
3D-printed parts will become widely available
Replacement parts made from 3D-printed plastic (and sometimes metal) is nothing new. Car and Driver reported on it back in 2017, but it remains on the fringes so far. There are a few parts available from specialists, while making or ordering something using online databases of common parts is beyond most people's comfort zones. There is huge potential, though, and the 3D-printed oil vapor separator on my Alfa Romeo Spider is a good example. The stock part (a brass honeycomb inside a cylinder) no longer exists and is difficult to re-create by conventional means. What I'm predicting for next year is the growth of not just unobtanium parts like that oil separator, but more common trim pieces and switchgear that have disappeared from new old stock inventory. And I'm also predicting we'll see the rise of these parts either through an Etsy-like marketplace (or Etsy itself) or in greater numbers from the classic parts giants.
FCA will build a production Dodge Challenger Hellephant
While this started as an unsubstantiated (and incorrect) rumor at the 2019 SEMA show, I can't help but think that there's a 1,000-horsepower Dodge Challenger in the works. The Hellephant crate engine announced in 2018, a supercharged 428-cubic-inch monster, sold out in days. FCA's playbook with the aging Challenger (and Charger) is endless iteration: Hellcat, Demon, Redeye, Widebody, and on and on. It can't go on forever, even if the current generation of these cars solider on past their 10th year. Either as a way to create new excitement (and repeat the success of the limited-run Demon) or give the Challenger the ultimate swan song, the only real question to me is: Why not?
Multi-million-dollar cars will become more rare at auctions
2019 saw the sell-through rate of million-dollar and higher cars drop to 70 percent, a new low according to Hagerty's John Wiley. The overall number of lots offered dropped but was still more than in 2014. For 2020, we'll see this decline continue and possibly accelerate. The optics of buying and selling a car worth this much is tricky, since a no-sale can brand the car at the value of the highest bid, making a future sale far more difficult. With both sides cautious about an economic downturn, buyers are wary of conspicuous spending and sellers don't want to miss a payday. Big-ticket cars will continue to change hands, but more and more it will be done as private sales instead of at auctions. The one exception will be headline cars, like the Bullitt Mustang, where an auction is sure to attract high-dollar bidders fighting for a car that might not sell again any time soon.
Trucks, SUVs, and '80s car will continue to gain in popularity, and the part supply will follow
This is a current trend and we'll see it continue for a few reasons. First, younger generations are getting into peak earning years and are ready to spend some cash. But they either don't have as much cash as Boomers, or just aren't into the same things. So, we'll continue to see interest in trucks and SUVs, mirroring new car sales, and cars from '80s and newer that Gen Xers and Millennials grew up idolizing will also continue to climb. But we'll also see a reflection of this interest in the aftermarket parts world, something we've already seen with reproduction parts now available for some vintage trucks. 2020 will bring more parts for more platforms, including newer trucks and (a personal wish here) fourth-generation pony cars.
Ford and Volkswagen will get even closer
The two automakers are already working together to collaborate on electric vehicles, and both are the main backers of autonomous vehicle startup Argo AI. In 2020, I think we'll see an official tie up, like VW taking a 10-percent stake in Ford, for example. With Ford all but abandoning cars in the United States market, a link with VW will allow the Blue Oval to keep development costs low on future passenger-car models. This could also give Volkswagen a way to quietly continue selling diesel engines in its commercial vehicles, or even move future commercial vans entirely to a Ford platform.
Electric vehicles will have record sales but won't break the 3-percent market share
This year saw EVs surpass manual transmissions, with third-quarter sales comprising 1.9 percent of the market. With more electrics coming to showrooms, 200-mile-plus range becoming the norm, and the charging network quickly developing (check your Walmart parking lot if you don't believe me), this will be a viable option for more and more buyers. But 2020 will only show steady growth instead of big leaps. Assuming gas prices remain stable (I keep expecting some kind of spike, but it has yet to happen), electric vehicles will still make up less than 3 percent of new car sales.
Honda, Hyundai, Kia, Nissan, and Toyota will reap the rewards of selling sedans
Sedans make up a shrinking piece of the overall automotive pie, but there are still millions of sales to be made. The domestic automakers are walking away, and the Korean and Japanese nameplates will be more than ready to scoop up the leftovers. But more than just fighting over table scraps, I think 2020 will at least see a slow in the decline of sedans as cost-conscious buyers go for the lower sticker price and higher fuel economy compared to more popular SUVs. And while it might not be proven by the end of next year, we'll eventually see that the automakers who still offer sedans are converting customers for multiple purchases and perhaps even for life.