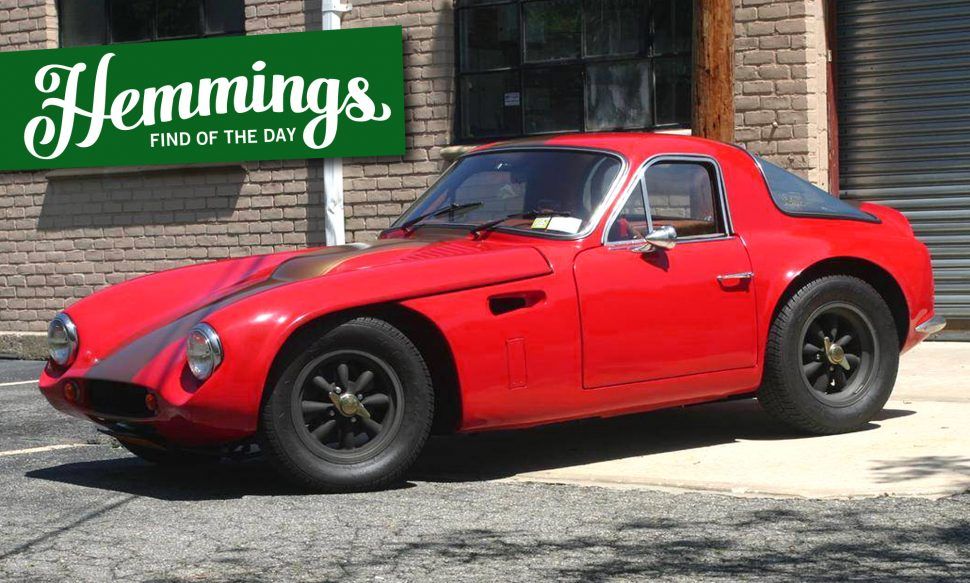 Hemmings Find of the Day: 1965 Griffith 400
Documented 1965 Griffith 400 for sale on Hemmings.com. From the seller's description:
chassis # 400-5-007 is a very special car. Often referred to as a "Cobra Killer", 400-5-007 has been owned by the current owner since 1967, this vehicle is an authenticated Griffith by the Griffith Registry.
The engine is a blueprinted 289 High Performance 289 fed by a set of Weber dual quads. The car, weighing in at only about 1900 lbs and powered by a 300-plus horsepower Ford engine, is an awesome example of the mating of a lightweight British body with a high power American engine.
The body was moderately customized by the original owner and is impeccable in its appearance. As the car has never been run in the rain and always garaged inside a temperature-controlled environment, the chassis is completely rust free and has all original components and parts intact.
400-5-007, one of only 59 Series 400 Griffiths built, was used by the video production company for the video entitled "Bat Out Of Blackpool" a definitive program outlining the TVR-based Griffith and TVR Tuscan automobiles.
Price
$128,000
Location
Bay Shore, New York
Availability
See more cars for sale on Hemmings.com.