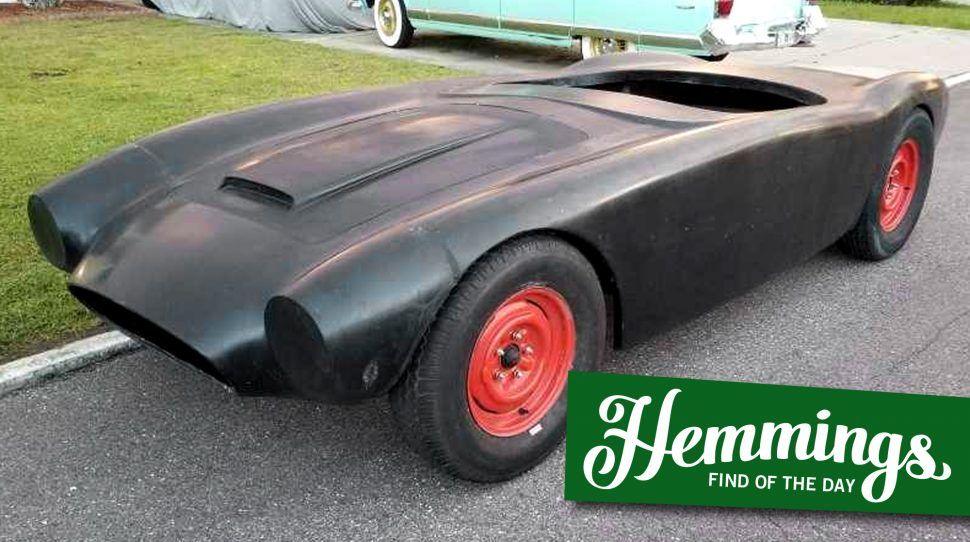 Hemmings Find of the Day: 1957 Byers SR100
Reproduction body 1957 Byers SR100 for sale on Hemmings.com. From the seller's description:
newly built Byers SR100 body fitted to a modified Corvette C3 chassis. This package was prepared with the following features:
* Floor that fits a modified Corvette C3 chassis
* Front and rear wheel tubs
* Hood and firewall
* Trunk and trunk basin
This body has been customized to fit a modified Corvette C3 chassis in the following way:
* Cockpit moved forward approximately 4 inches to adjust for kick-up near rear of Corvette frame/floor
* Hood shortened to allow cockpit forward movement
* Chassis lengthened by approximately 1.5 inches to match the Byers SR100 100 inch wheelbase body
The Corvette chassis used in this package is solid and perfect to begin work. Components on the chassis such as brakes, steering and suspension were left in "as-found" condition since these components are often upgraded (not just repaired or replaced) during a build.
This body/chassis is ready for you to begin. The hard work has been completed providing a solid foundation on which to move forward. As with any build, the buyer may need to make adjustments to the center and rear crossmember to fit the drivetrain that they plan to install as well as other modifications.
Price
$14,900
Location
Tampa, Florida
Availability
See more cars for sale on Hemmings.com.