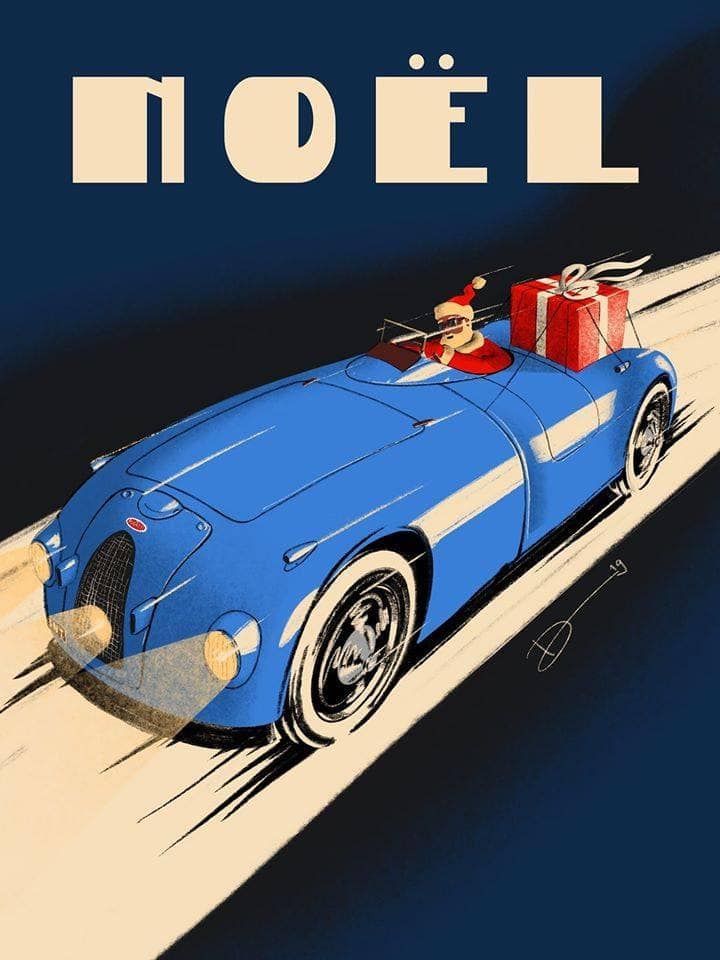 WWSD (What Would Santa Drive)?
Eight tiny reindeer? As if. The dude's obviously loaded if he can a) travel around the world on a whim, and b) give good boys and girls whatever consumer item they want. Probably because of all that elf slave labor he employs. So, if he can afford to drive anything, Santa will, as various artists and photographers have depicted him over the years.
For instance, in the above image that we came across out and about on the internet this week, Santa's got a Bugatti and exactly one package. Guess he embezzled the North Pole profits and blew them on himself and Mrs. Claus this year.
As we see from many depictions in the early 20th century, Santa was an early adopter of the new-fangled automobiles, probably because of all the clattering.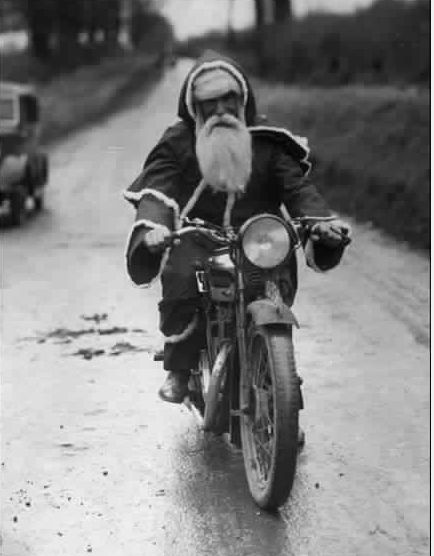 But hey, the guy liked to fly, too, so why wouldn't he ride a motorcycle?
If it came down to a V-12 Lincoln or a Hertz-supplied Corvette, as these two ad illustrations suggested, the latter gets style points for matching the big guy's color scheme, but the former better matches his girth.
If he's gonna carry around that sack of gifts, he needs a station wagon, right? (Nevermind the sign in the window of the Mopar wagon; some joker photoshopped it. I can't find a decent-sized version of the original, unphotoshopped image.)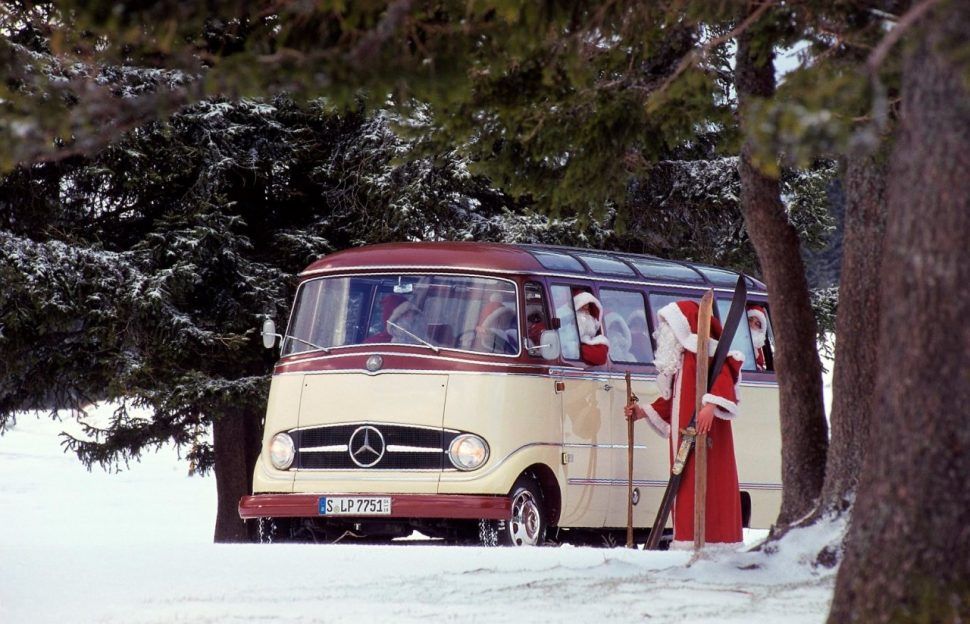 Or maybe a van? But Santa's only carrying around Santa clones like that one episode of The Tick? I'm so confused…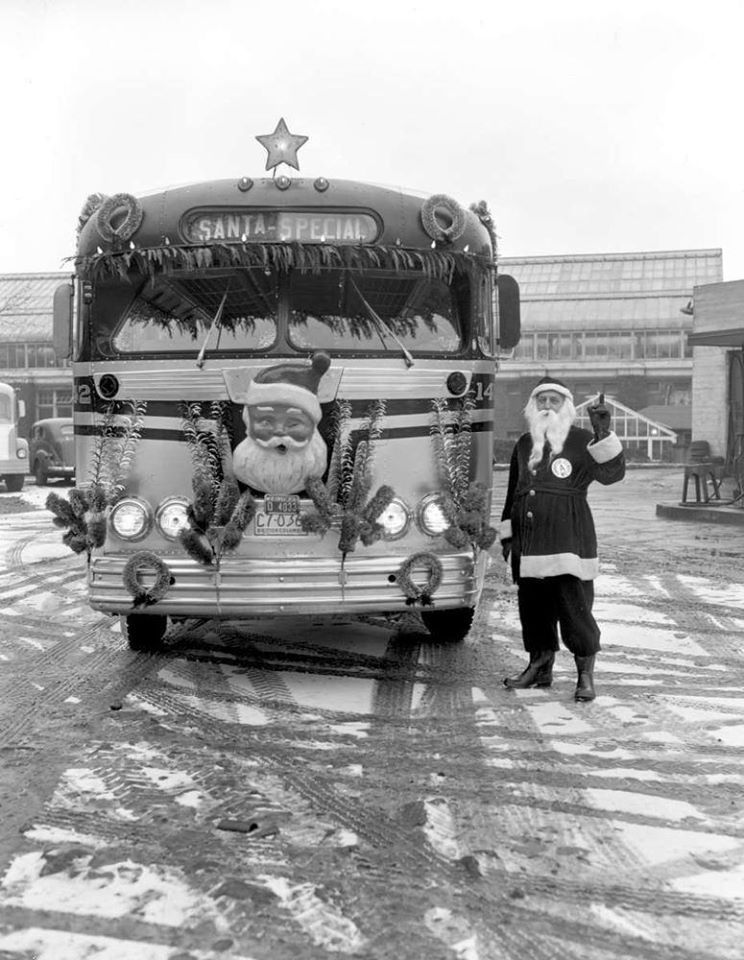 Ah, a bus. Yes, Santa drives a bus. With a Maximum Overdrive-like giant head in the front. Does the bus drive itself? Is Santa the Green Goblin?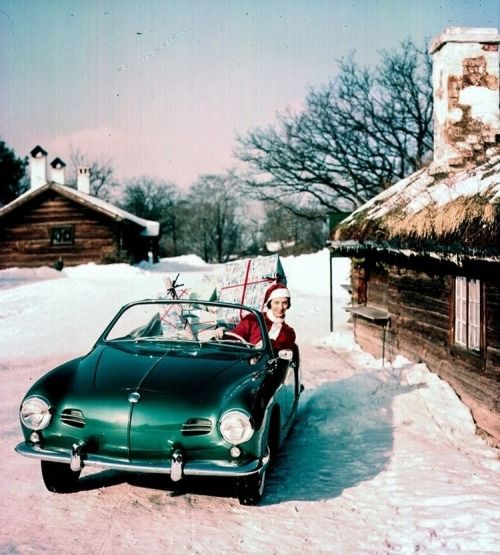 And then there's the years when Santa's had too much eggnog and Mrs. Claus has to do the rounds in her Karmann Ghia.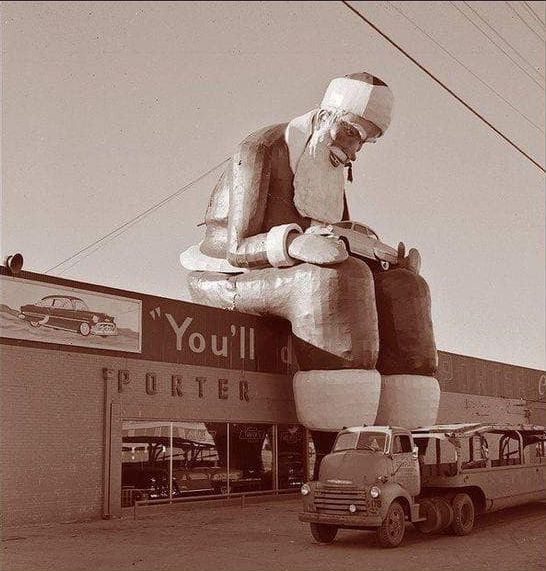 However, as we can see from this last capture of Santa Claus, he doesn't need to drive cars. Instead, he feasts on entire carrier-loads of automobiles with his monstrous razor-sharp teeth while valiant defenders of humanity attempt to harpoon him and tie him down with hardened steel cables. You better watch out…