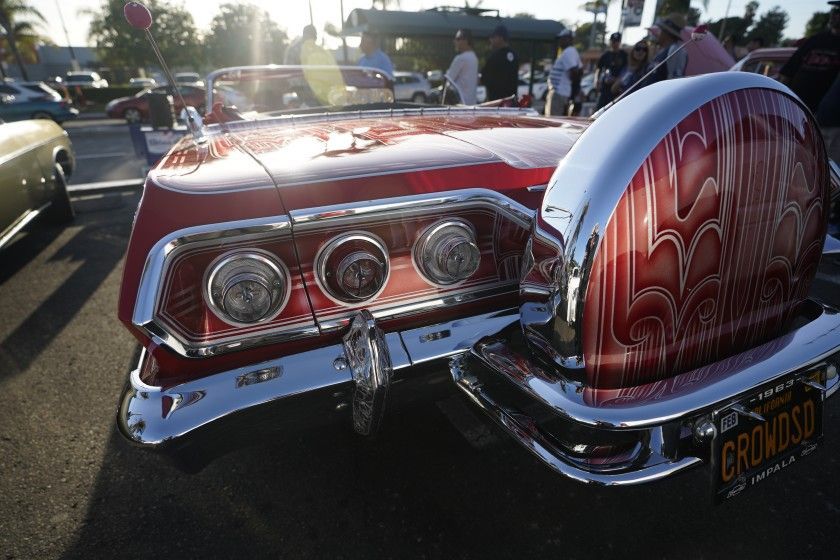 Four-Links – Lowrider's legacy, DS Grand Palais, upside-down van, pre-war scrapping
While the rest of the publishing world is still sorting out what the closure of 19 print titles over at TEN (though some will still live on as digital-only titles) means for print magazines in general, the Los Angeles Times this week focused on the legacy of one of those titles, "Lowrider," and how it served as a touchstone for the lowriding community for decades.
For decades, Lowrider played a critical role in forming the culture and image of lowriding, its lifestyle and aesthetics. Particularly popular among Mexican Americans, the magazine was as much a statement about Chicano identity as it was about the long, ground-hugging vintage cars.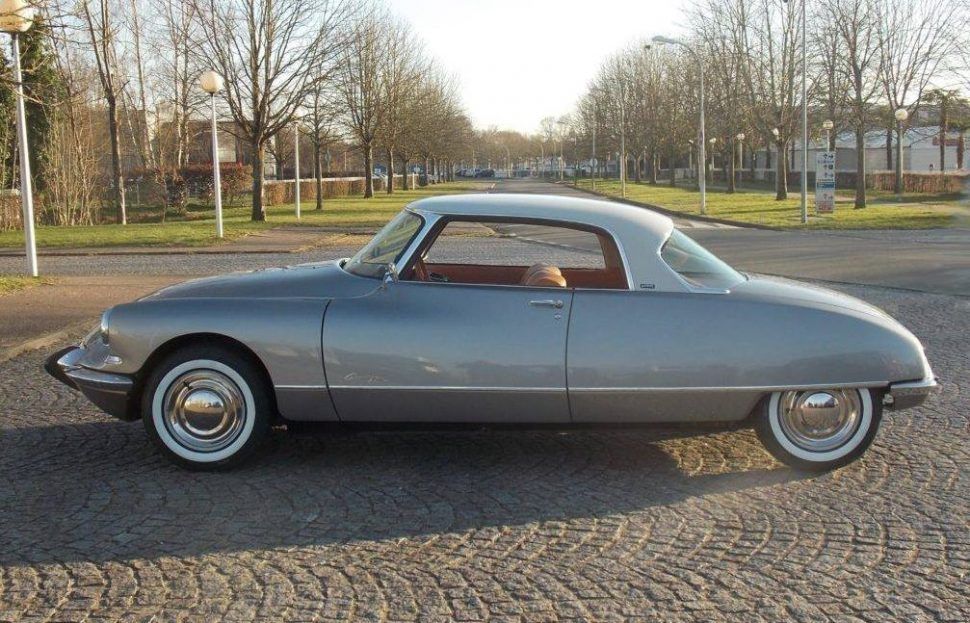 * If the coachbuilt DS above doesn't look exactly like any period-built coachbuilt DS, that's because it isn't. Instead, Christophe Bihr and Gérard Godfroy put it together as an homage to the various sleek takes on the goddess from other coachbuilders. From Citroenvie:
By combining the know-how and style of Henri Chapron's coupés such as the LeDandy and Le Paris, infusing it with the talent of Jean Daninos (the Greek-French constructor of the Facel Vega) and adding a touch of "Pinin Farina", in the context of bodywork harking to the 1960s, Christophe and Gérard's goal was to achieve elegance and French style. The result, seen here in the accompanying photos, is a sleek 2 + 2 coupé based on a DS21, that took over 6,000 hours to create.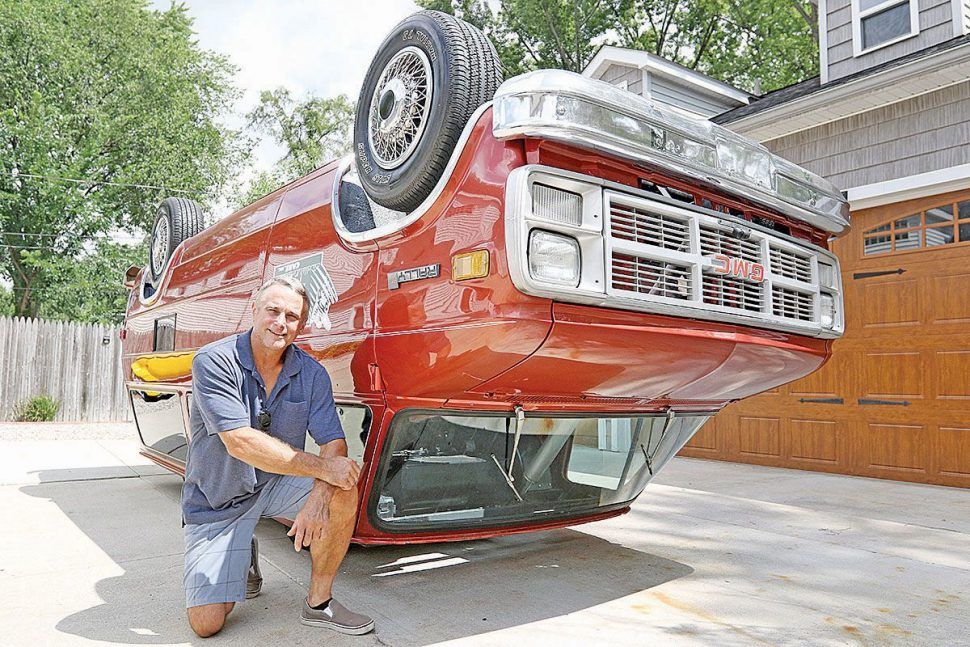 * Are upside-down vehicles a trend now? First, there was Speedycop's Camaro, then there was Rick Sullivan's F-150, and now, via candgnews.com, we see there's an upside-down GMC Rallyvan cruising Michigan.
Thanks to some creative customization, the 1985 GMC Rally van appears to be driving upside-down and backward. The spectacle, of course, always turns heads — including Naumann's when he first saw the van two years ago at the Back to the Bricks car show in Flint.

Upon first sight, Naumann turned to his friend and asked, "Did I just see an upside-down van drive by us?" When it drove by again about 10 minutes later, Naumann insisted that they go check it out up close.

"It was calling my name," Naumann said.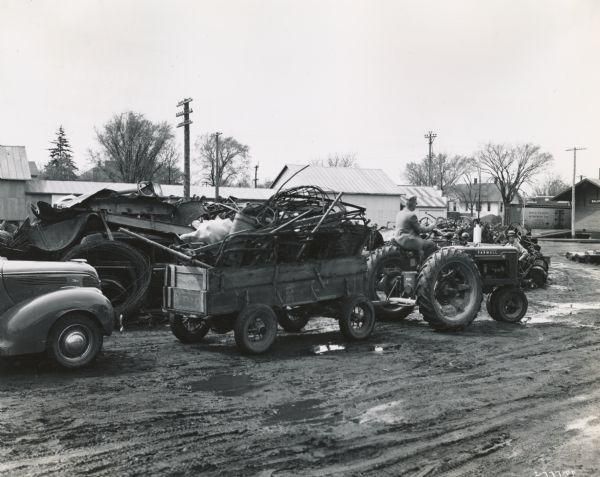 * As WXPR noted, the World War II scrap drives had a lot to do with what vehicles we now collect. But they also provided opportunities for some entrepreneurs.
Albert Radtke had operated a new car dealership in Shawano since 1927. The used car business had carved out a significant market niche after the First World War, but not all the trade-in vehicles that Radtke took in were in good enough shape to profitably resell. Radtke claimed that he sold around 200 new cars per year and with almost every sale he took in a used car in trade. It a car was resalable, Radtke would put it on the lot. However, in the case where a used car had little market value, Radtke had a different solution. He would strip the cars of any useable parts then wait for winter. When freezing weather came, Radtke would tow the junk cars out to the middle of an unnamed frozen lake near Zachow and leave them there. When the spring thaw came, the cars sank to the bottom. By 1942, Radtke had been doing this for fifteen years. There were over 500 cars in that lake.

As the wartime scrap metal drives got underway, Representative N. Sherer for Milwaukee's graveyard section got wind of the car-filled lake and considered it a gold mine. He arranged for local farmer Philip Whitman to recover the vehicles. Radtke agreed to show Whitman which lake they were in, but on one condition. Radtke, who did nothing to help, insisted on being paid $1.50 for every car that Whitman snagged with a grappling hook and pulled out with his tractor.
* I had at least one positive response to the car chase scene from last week, and that's enough for me to dig through my bookmarks folder for stupid car chase scenes and come up with this compilation of the driverless car scenes from the 1977 flick "Crash!" (not to be confused with the 1996 Cronenberg "Crash" or the Oscar-winning 2004 "Crash").