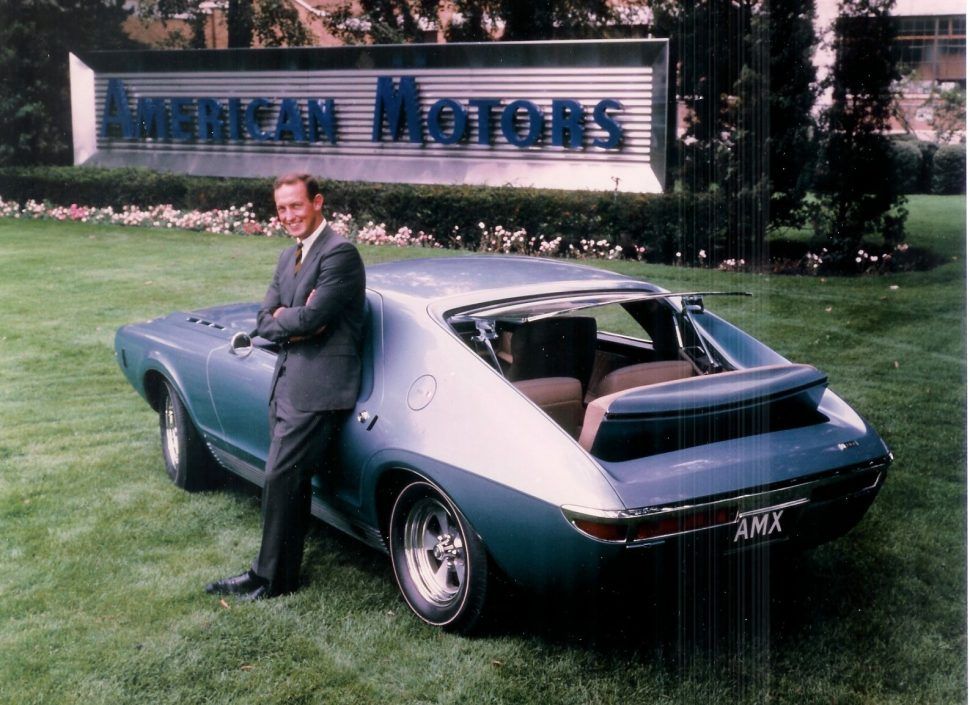 Rogues, Ramblers, Rebels, and more: Fred Hudson's tenure at American Motors
While the decision to forego Predictor styling on a separate body and force Packard to share body shells with Studebaker might have spelled the end of that marque, it didn't lead to the end of designer Fred Hudson's career as an auto stylist, and in fact led to the opportunities to design the cars he's better known for today, as we see from reviewing the remainder of the materials Hudson sent us.
Sometime late in 1956, Hudson left Studebaker-Packard for a brief stint in Chrysler's Imperial studio, apparently unremarkable considering that Hudson only shared a few renderings from that time, all hewing to the production designs. We do see a couple design patents issued to Hudson and assigned to Chrysler (D187071S and D187736S), though both were applied for after Hudson left Chrysler in 1958 to form Hudson-Davies Industrial Design in Fayetteville, New York.
That venture lasted just a couple of years until Hudson got hired on as the chief stylist for Chris-Craft in Pompano Beach, Florida. If we ever start a vintage boat publication, some of the renderings Hudson sent us would play well there, but there is one rendering he sent from that time that we want to include.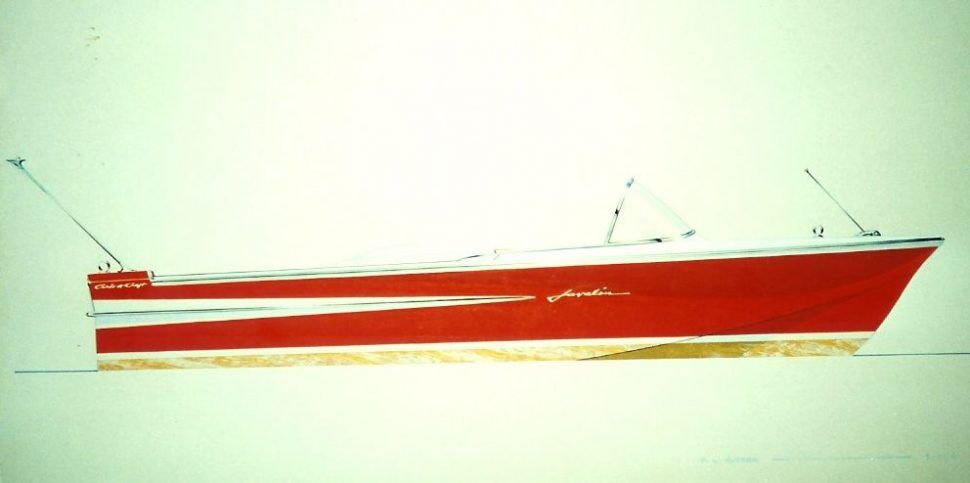 As Chris Zinn wrote in "Javelin Photo Archive: From Concept to Reality," Hudson sketched the above 17-foot ski boat with a familiar script for Chris-Craft in 1961. That's about six years prior to when Guy Hadsall Jr. claimed to have come up with the Javelin name for AMC's Mustang/Camaro competitor.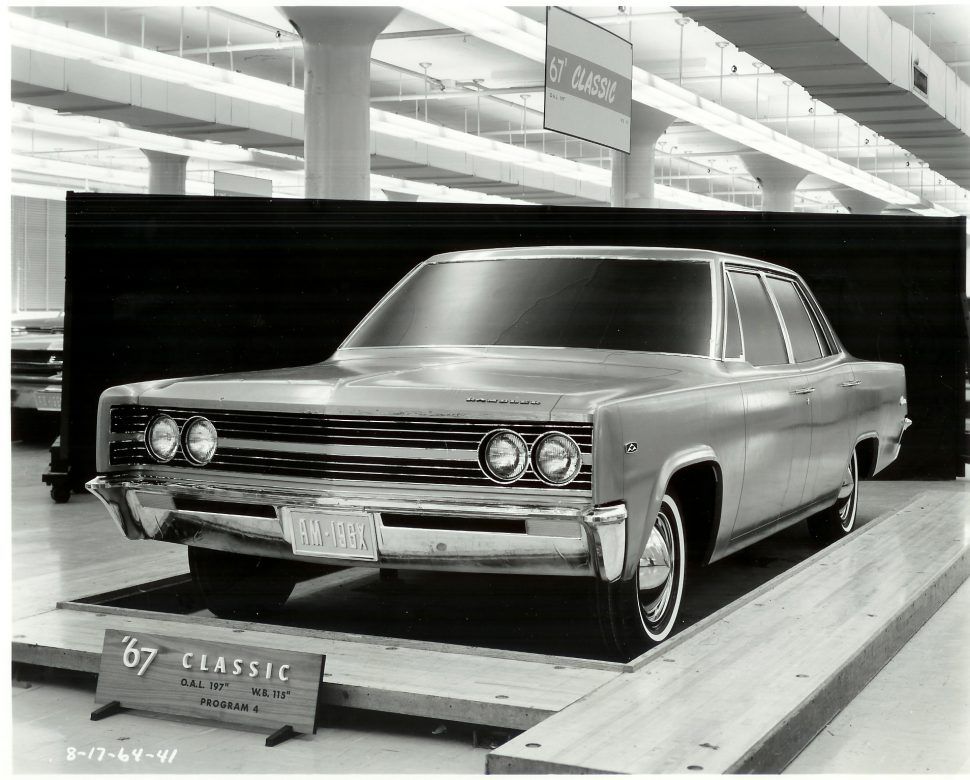 And that would be one big bit of coincidence if not for the fact that, in 1964, Hudson moved from Florida back to the Detroit area to take a position as the chief stylist for American Motors. Unfortunately, we don't see any renderings from Hudson's time at AMC in with the materials he sent us, so we don't know specifically what he contributed to AMC design like we do with his Studebaker-Packard designs. That's likely due to the fact that, as Zinn pointed out, Hudson's new position consisted of overseeing Chuck Mashigan's Advanced Studio and Bob Nixon's American Studio, so he became a little less hands-on and a little more managerial. However, he did include plenty of photos of full-size clays, and they do follow a general pattern.
For instance, starting in August 1964, there's a lot of clays for the 1967 Rambler Classic (above) and 1967 Rambler Ambassador (below). We then see another batch in November 1964 and a third batch in January 1965.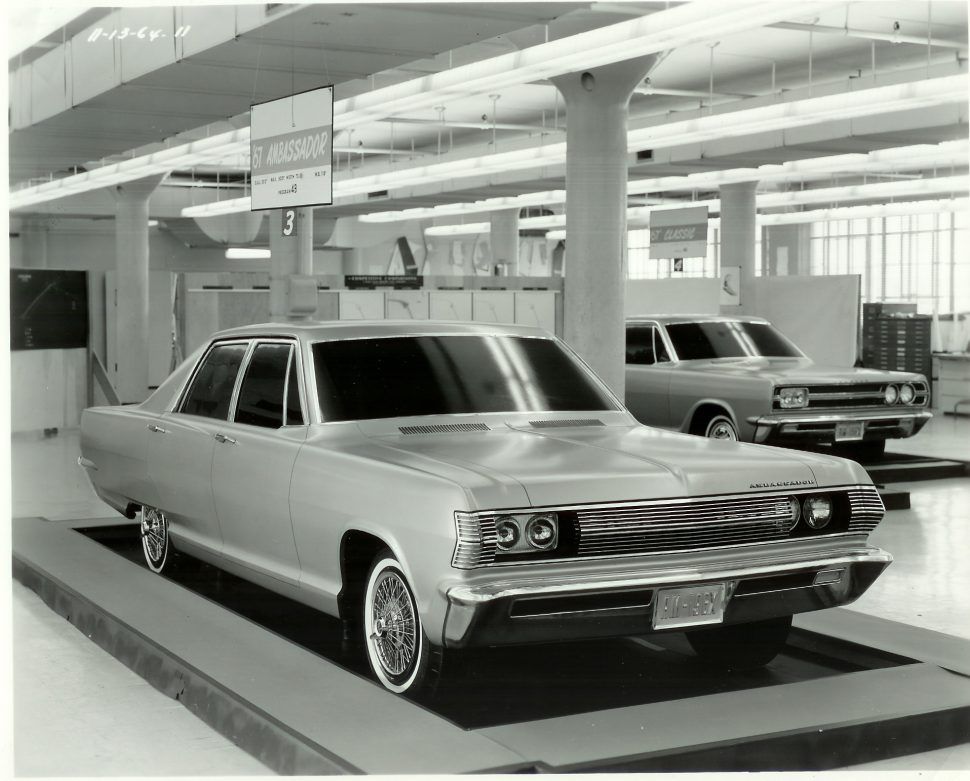 Presuming those dates line up with the programs Hudson worked on, about six months later – in July 1965 – we see that he's shifted gears somewhat from the four-door sedans to the nascent two-door pony car program, then still using the Rogue name.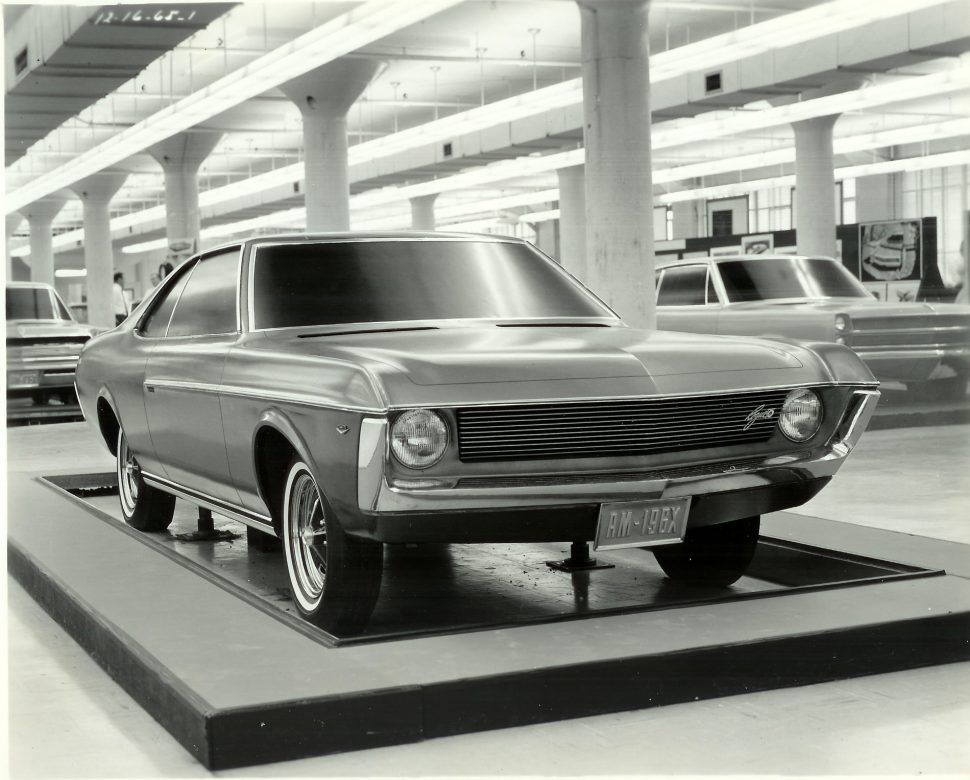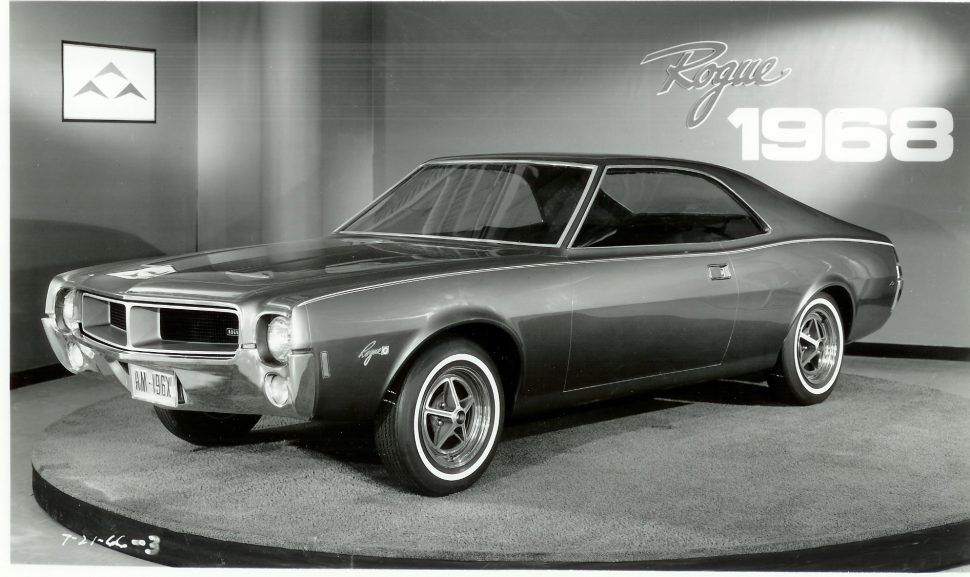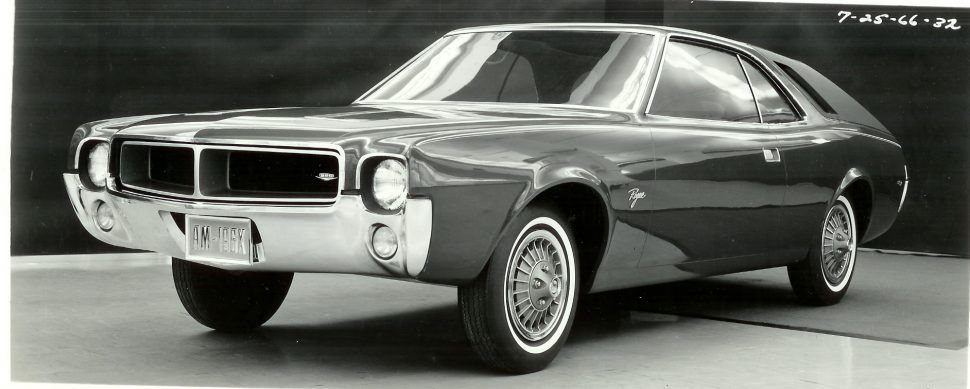 That program (or, possibly, his involvement in it), which lasted through July 1966, judging from the photo dates, included a SportWagon variant and, with the above-mentioned name change, became the Javelin sport coupe.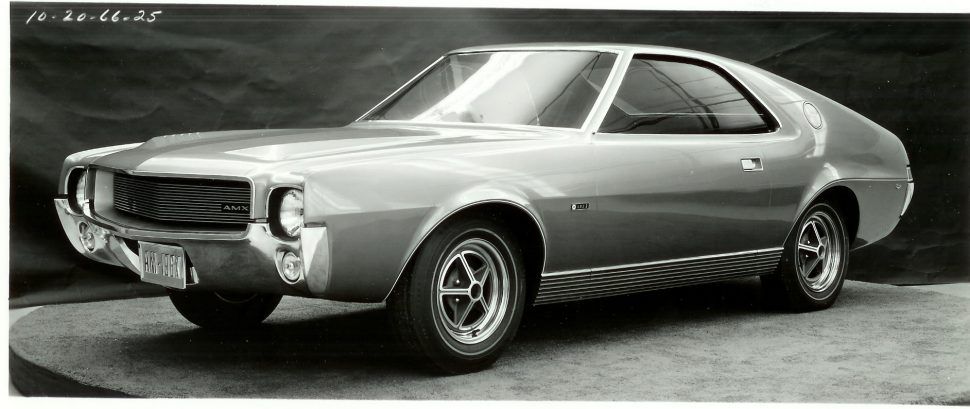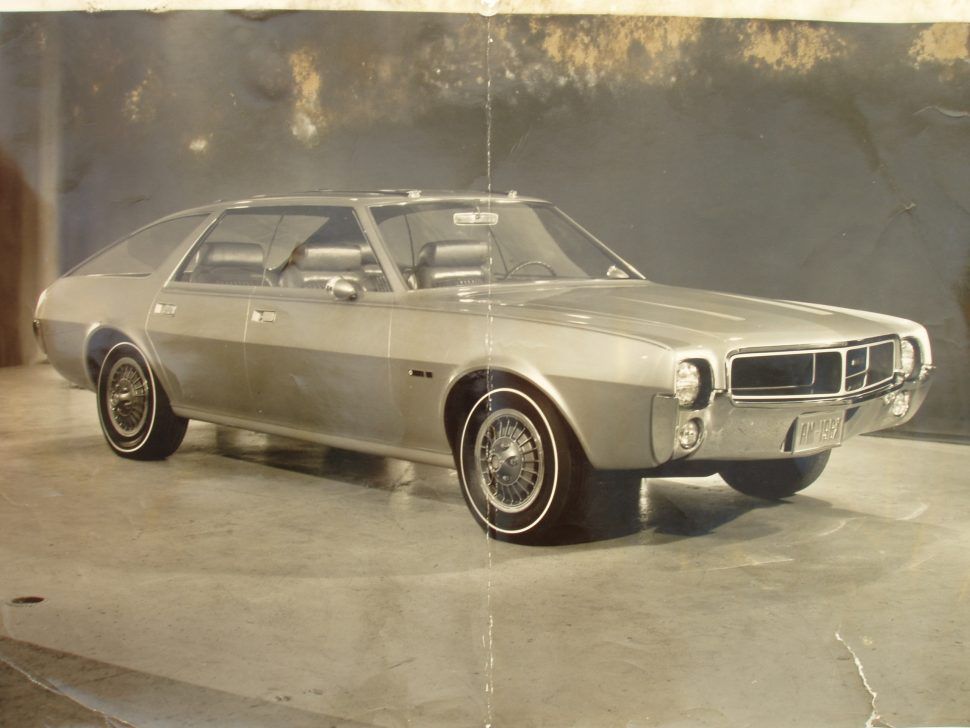 While the Rogue/Javelin as a concept followed the concept AMX, the production AMX was made to fit the production Javelin (more or less – it's complicated), and after his focus on the Javelin, Hudson turned to the AMX starting in October 1966 with the two-seater pictured above badged AMX-2. In February of 1967, he briefly considered the four-door fastback above badged AMX-4. Presumably the undated photo of the AMX-III four-door hardtop wagon (which went on to influence the AMC Hornet Sportabout) slots in between those two dates.
Also, though he didn't include any materials on it, Hudson's also widely credited – along with Nixon – for designing the AMX/2 show car that preceded the AMX/3.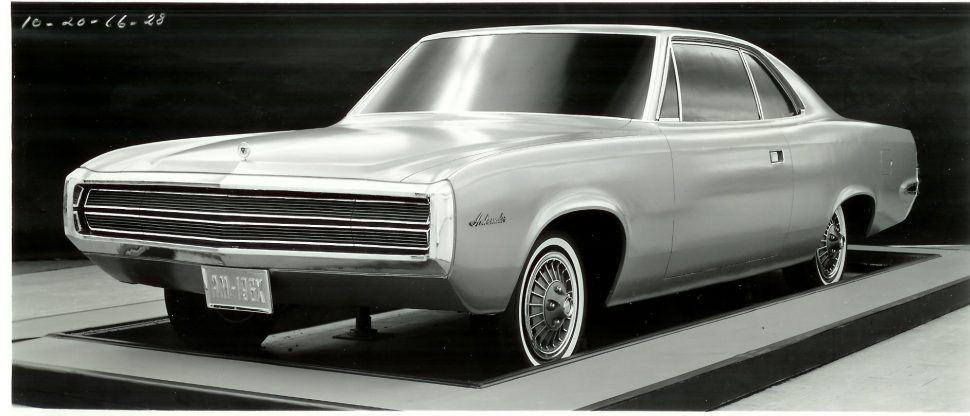 In the midst of that, Hudson also had a chance to oversee the 1968 Rambler Rebel and Ambassador designs. The Rebel fastback above looks to have been a sort of successor to the Marlin while the Ambassador's hidden headlamps and loop bumper look ready to fit to a 1970 Dodge Charger.
By 1968, however, Hudson was ready to move on again, this time as an independent design consultant for his own studio, which he eventually relocated to Massachusetts, Connecticut, and back to Florida. Cars seemed to no longer hold any interest for him – aside from some work for Clenet in the Eighties, his client list for the next few decades included Chris-Craft, Crestliner, Starcraft, and nearly a dozen other boat manufacturers (we see Chrysler on that list, but given the context we're presuming he designed for the marine division).
So, boats, yes or no?