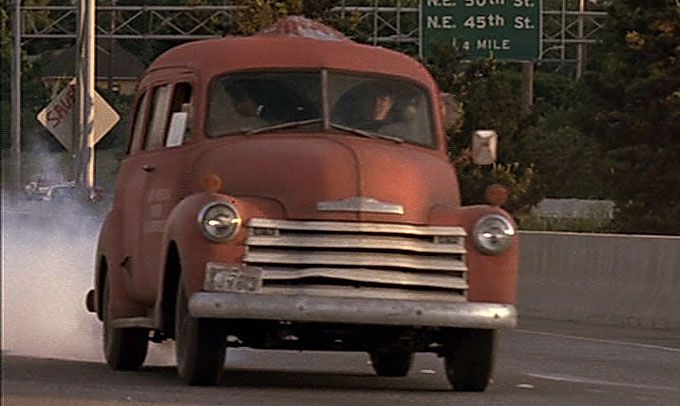 Open Diff: If the Suburban gets one, then what other vehicles deserve a star on the Hollywood Walk of Fame?
It's a publicity stunt, of course, but Hollywood now gives out Walk of Fame stars to vehicles as well as people, animals, Muppets, animated characters, and Godzilla. The first, as General Motors trumpeted this week, is the Chevrolet Suburban, with a star at Hollywood Boulevard and Highland Avenue. GM claimed an estimated 1,750 appearances in film and TV, but the Internet Movie Car Database lists nearly 3,000 appearances including both Chevrolet and GMC Suburbans.
But, hey, the big takeaway is that cars now qualify for Hollywood stars. Who really needs to see their cars in the National Historic Vehicle Register when they could be immortalized alongside Shrek and David Carradine, amirite?
So let's come up with a list of nominations for other cars that deserve Walk of Fame stars that we can send to the Hollywood Chamber of Commerce. There's gotta be more iconic highly recognizable vehicles from throughout Hollywood history that deserve recognition. Like the Herkimer Battle Jitney. Definitely the Herkimer Battle Jitney.