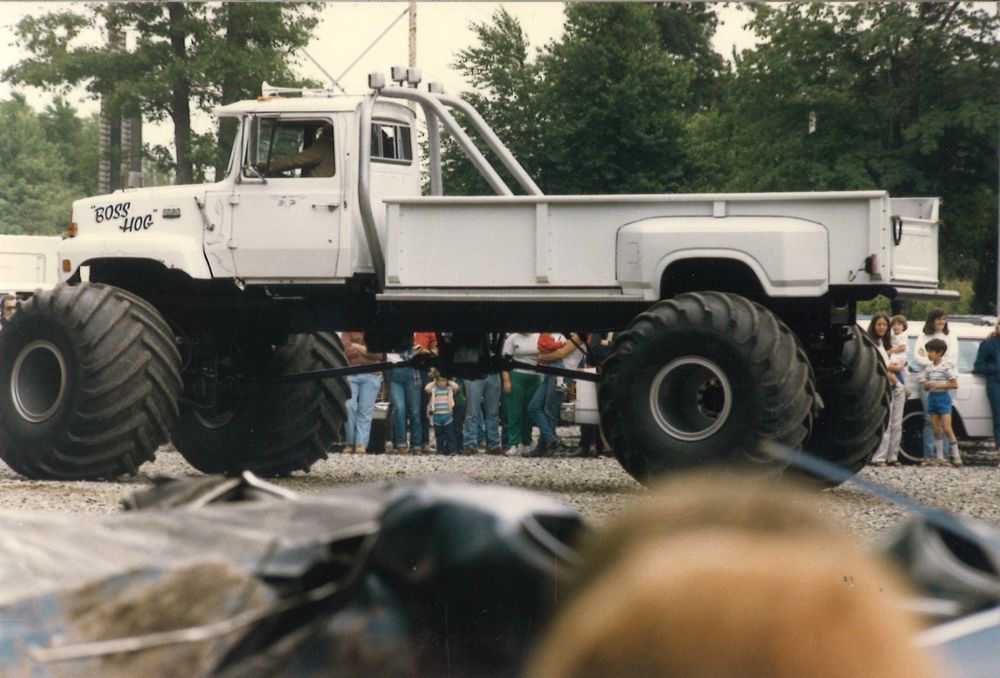 When the "Boss Hog" monster truck came to town!
Rummage through a dusty box of memories printed on Kodak paper and you're bound to remember just about everything your eyes see. Except that in the case of these pictures, uncovered during a recent trip home, the gray matter between my ears failed to recall anything about the day "Boss Hog" came to town.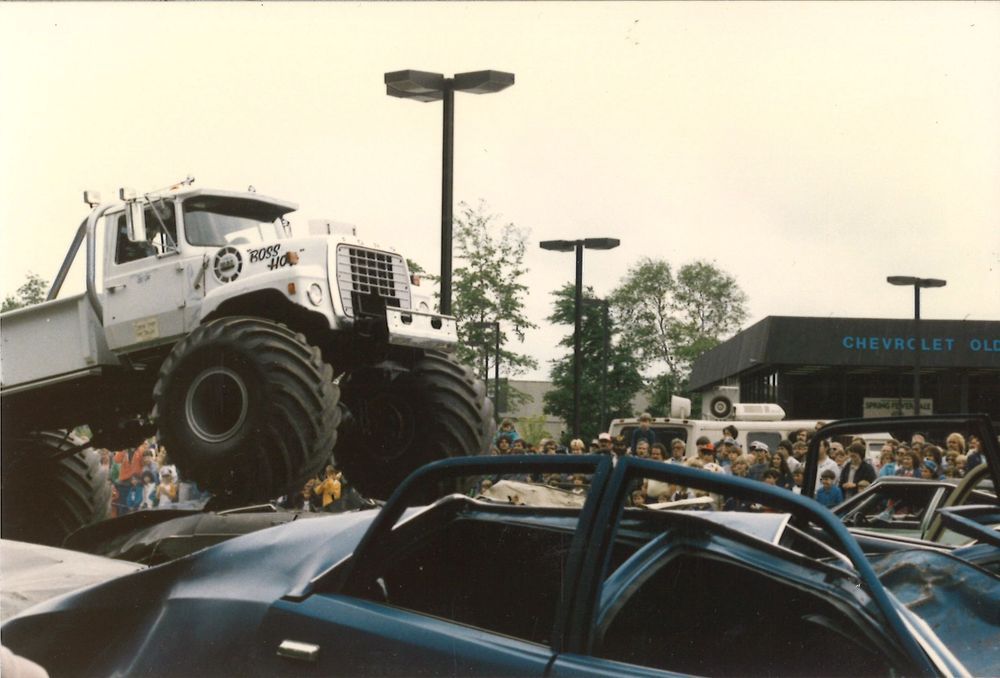 Sometime in early 1985, Jack's Chevy Olds – a now defunct dealership that was once a cornerstone of business in downtown Colchester, Connecticut – capitalized on the fledgling monster truck craze and organized a car crushing demonstration right in front of its showroom, alongside bustling Route 85. The big, long-bed custom-built Ford did just that, obliterating then-late-model metal with ease.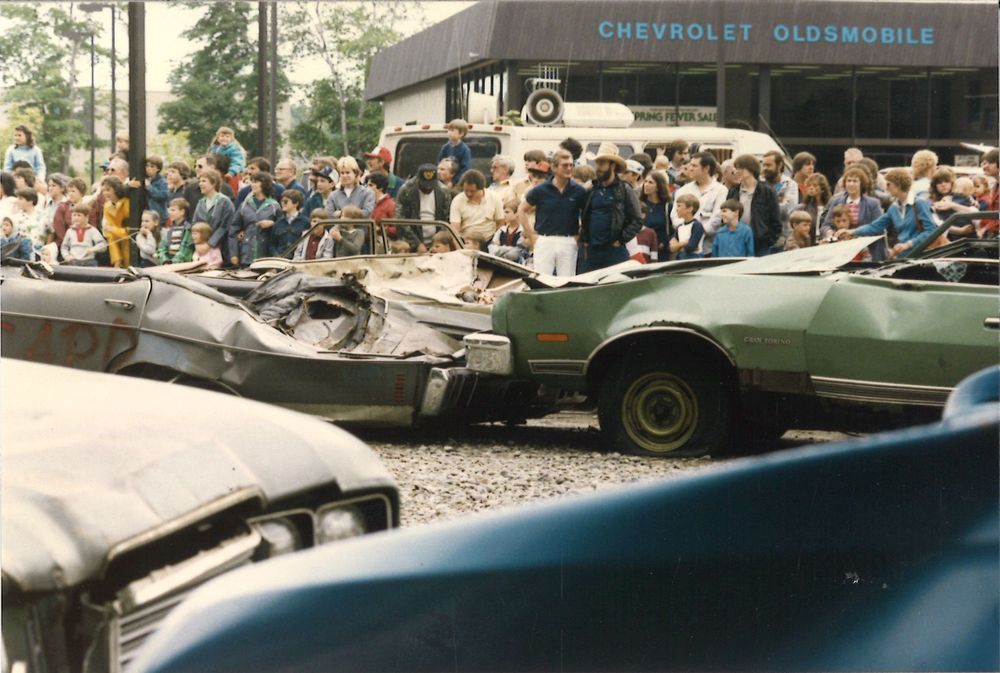 Look close: no fencing. Just a trustworthy clearing for the driver to maneuver the behemoth with ease.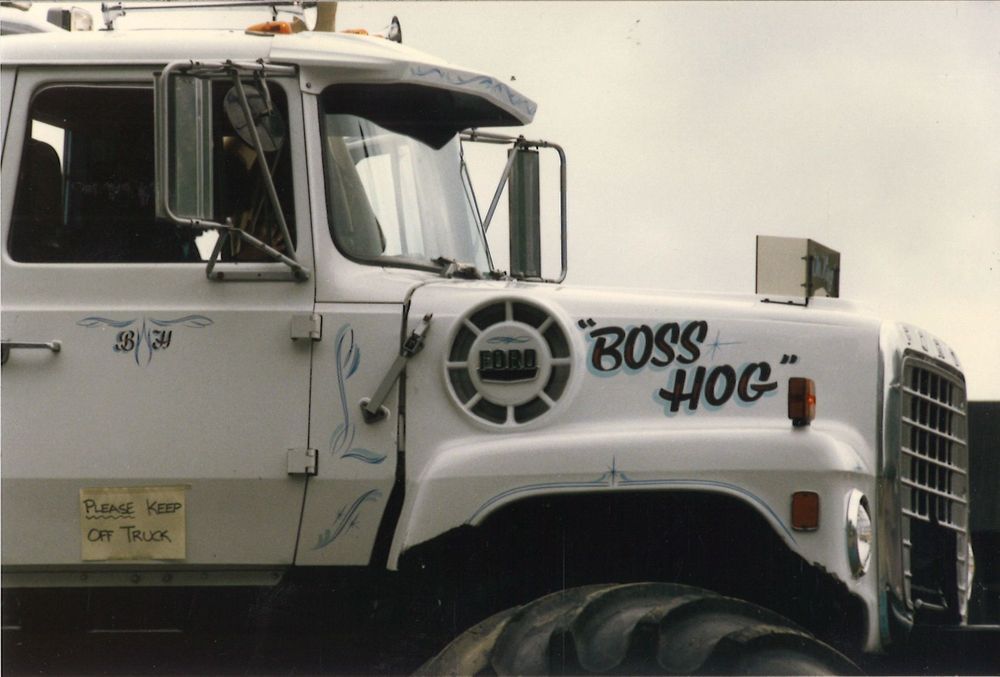 Is there anyone who could shed some light on the story of "Boss Hog" and its whereabouts today?