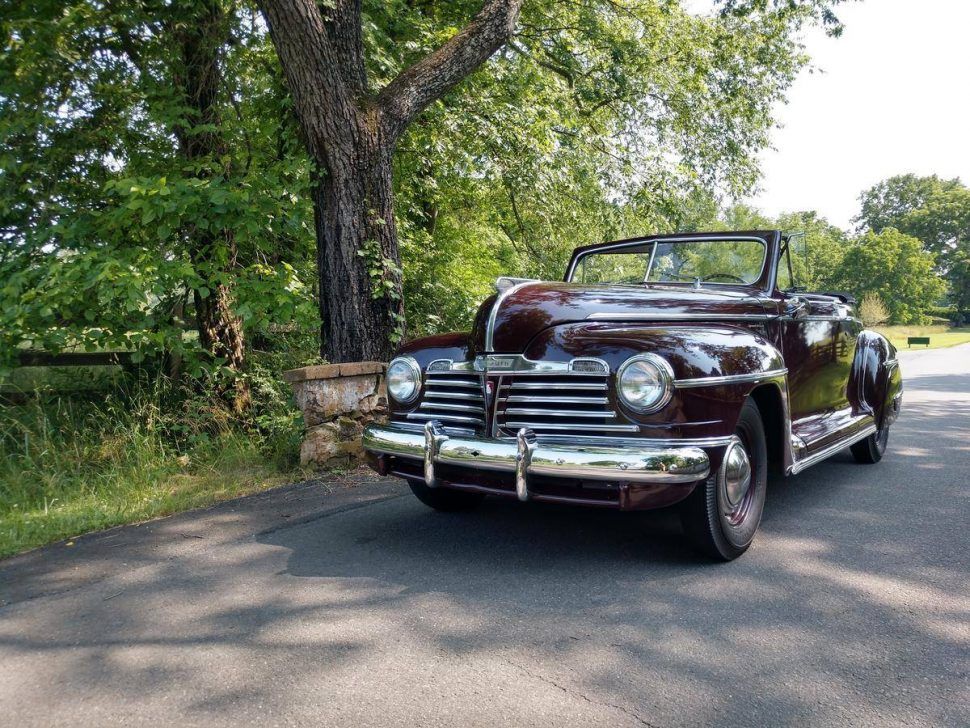 Hemmings Find of the Day: 1942 Plymouth Special Deluxe P14C
Unrestored 1942 Plymouth Special Deluxe P14C convertible for sale on Hemmings.com. From the seller's description:
This particular example was purchased in 1942 by the original owner for his daughter to drive to college. He bought this car because it was the only new car left on the lot and was not really looking for a convertible. Of course, with the war effort in full swing it made it almost impossible to find a new car. It was a favorite of the family and ended up as the Dad's car. In later years as health placed some restrictions, he drove it only down the long farm driveway to get the mail. The car is in great shape considering it's age. The paint still shows well as does the interior and seating surfaces. Due to the overall condition of the car, and the rarity, it was decided to only do a mechanical restoration so that the car would be reliable and enjoyed for years to come in its present condition. Since the car saw little use since the passing of the previous owner, the decision was made to have the engine rebuilt so as to not cause any damage when trying to start it after it's long hibernation. In addition to the engine rebuild, the following work was completed: Brake system replacement including all new lines and master cylinder Fuel system replacement including new tank, filler neck and fuel lines New axel seals Complete transmission service New convertible top and boot New tires This is a wonderful example of this car, and with it being a 1942, there are few examples of these cars around today due to the United States turning its production capacity to the war effort and away from the consumer market. it is believed there are only 13 known to remain in the U.S. The car was featured in an issue of the Plymouth Owner's Group publication the Plymouth Bulletin.
Price
$45,500
Location
Orange, Virginia
Availability
See more Plymouths for sale on Hemmings.com.