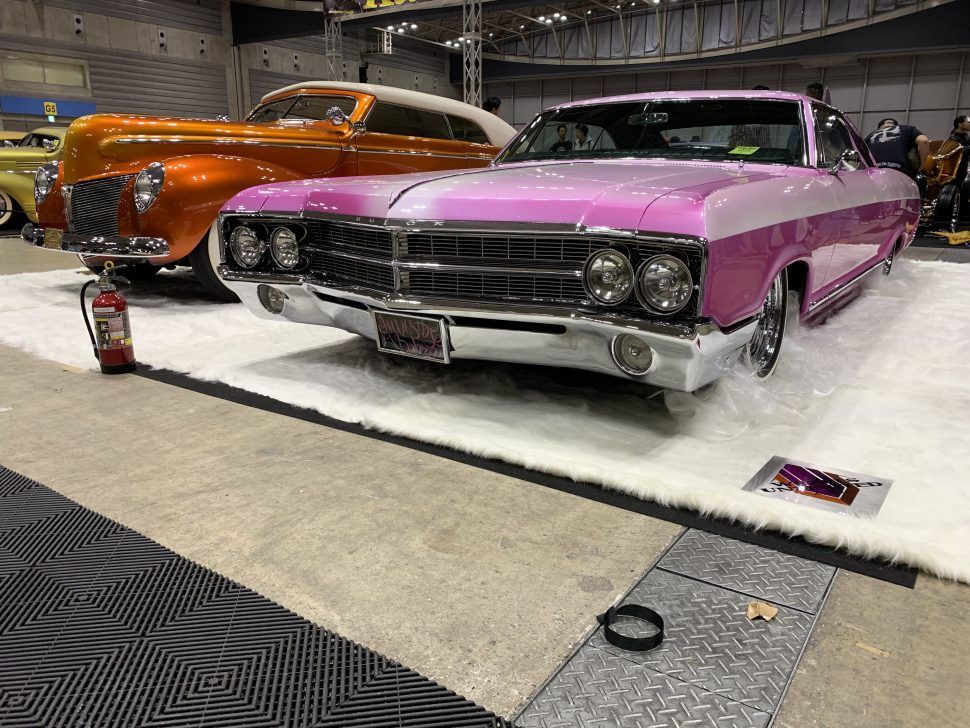 American-style customs in Japan: Highlights from the 2019 Mooneyes Hot Rod and Custom Show
What is it about American car culture that makes it so much more powerful when it's found way beyond its original borders? What makes it all so much amazing when it's translated into foreign languages? When it's interpreted by the Swedes, the Germans, the Italians, Indonesians, Russians, or Japanese? Did we figure out how to make automotive design just…cool? These might be unanswerable questions, but in the hyperconnected digital world of everything-all-the-time, there's no doubt that the power of analog American custom car culture is, at once, universal and undisputed.
And one of the most impressive examples of the universality of American car culture is what Japanese businessman, Shige Suganuma, did with one of the most beloved American speed shop brands ever built: Dean Moon's Moon Equipment Company.
In the early Nineties, Shige bought the Moon brand from Dean's family shortly after his widow died, moved the base of operations to Japan, changed the name to Mooneyes and promptly launched the first Hot Rod & Custom Show in 1991 to celebrate all things Moon and Moon-equipped. Or at least Moon-influenced. And Moon-beloved. Twenty-eight years later, we'd argue that his Hot Rod & Custom Show in Yokohama, Japan is the most influential one-day custom car culture event in all the land.
Japanese-cum-West Coast lowrider culture is worthy of a mind-bending Ken Burns miniseries on its own, but suffice it to say that this style is well-represented at Shige's HRCS. Preserved pre-war American motorcycles are a complete, distinct subculture not to be mistaken for the custom chopper scene in Japan. Same with hot rods and customs vs. the custom JDM (Japanese Domestic Market) stance kids. And don't forget the Cal-Bug thing. Or the custom van thing. American muscle and even Eurosport-by-way-of-America. It's all well-represented on one fine December day in Yokohama at the Hot Rod & Custom Show.
One of the more enviable features of Shige's event is the group of hand-picked American customs that not only make the cut for the annual poster, but are, along with their builders and/or owners, guests of the show. Along with Chico Kodama running the original Santa Fe Springs operation in California, Shige's team goes to great lengths to bring some of the most influential cars, bikes, vans and showcars from the states, reminding everyone of the homage to be paid. Which is an oh-so-very-Japanese custom.
Shige freely admits that it's quite the gamble to go to such expense to put on a single-day event every winter. A lot has to go right in order to keep this thing going for nearly 30 years. But breeze just a few of the photos we gathered from a handful of attendees at the 28th annual Mooneyes Hot Rod & Custom Show and you'll better understand its staying power and constantly recirculating global influence. Like the old slogan reminds us, "GO! With Moon"
(Photos by Kento Shibata, Ryuta Tanaka, and Takahiro Ohyama unless otherwise noted.)