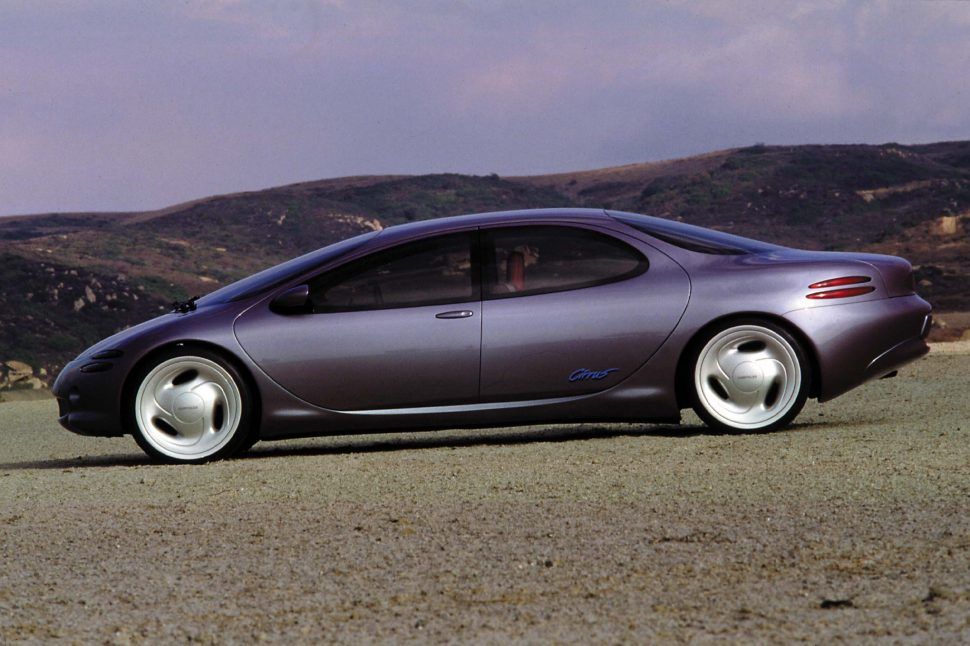 10 more weather-based car names, rated
As mentioned previously, cars need names. In most cases, we prefer those names to be words (even made up words) and not some alphanumeric salad. After all it's an automobile, not a Star Wars droid. And when it comes to picking names, weather is a common source of inspiration for automakers. It's relatable, yet can feel exotic or mighty – able to conjure up thoughts about a relaxing tropical locale or the fearsome power of nature. We rated 10 cars with weather based names in the first installment of this silly exercise. Now we're back with ten more. Will there be a part three? The forecast says likely.
Maserati Ghibli (1967-73)
Weather phenomenon: A southeast wind in Tunisia, also called Scirocco and Khasmin in other cultures. Not the Japanese animation studio.
The car: Gives the E-Type Jag a run for the "most phallic sports car ever" award. The name reappeared on a Biturbo variant in the '90s, and on a current sedan that is not as much different compared to a Chrysler 300 as anybody would like.
Lives up to its name? The wind Ghibli is hot and dry; the car Ghibli makes us hot and moist.
Maserati Khamsin
Weather phenomenon: A hot southeast wind, the same as Ghibli and Scirocco (see above and also our previous story), but specific to the land of the pyramids.
The car: A front-engined, V8-powered Grand Touring special replacing the Ghibli, Khamsin launched under Citroen's ownership and still lasted through 1982.
Lives up to its name? Named for an Egyptian wind, this one gets our Pharaoh-mones going. I'm here all week, try the veal.
Maserati Bora
Weather phenomenon: A northerly or north-easterly katabatic wind in the Adriatic sea. Put simply, it happens when cold air on the coastal mountain ranges charges downhill in gusts.
The car: Mid-engined V-8 two-seater. Italian build quality meets Citroen's technical prowess. What could possibly go wrong?
Lives up to its name? This wind at least ends up in Italy.
Maserati Levante
Weather phenomenon: An easterly Mediterranean wind named for the Levant region (present-day Middle East) from which it originates.
The car: Maserati's first SUV. What a time to be alive.
Lives up to its name? When you think of a breeze blowing through the Strait of Gibraltar, do you think of a nearly-5,000-pound Italian crossover?
Maserati Shamal
Weather phenomenon: Northewesterly wind (notice a theme here?) in the Middle East that frequently brings violent sandstorms.
The car: Gandini-penned and Biturbo based, the Shamal was Maserati's flagship car in the early '90s. It never officially came to the United States.
Lives up to its name? You bet. Two turbos generate plenty of hot air.
VW Passat
Weather phenomenon: The German word for trade wind, the consistent global breezes that enabled early sail-based international trade.
The car: Volkwagen's larger family car, related to an Audi for several geneartions.
Lives up to its name? Mostly. Currently sold all over the world, but not primarily used to bring spices back to Europe.
VW Bora
Weather phenomenon: See Maserati Bora, above.
The car: Also known as the Jetta, the fourth-generation car that came out in 2002 was sold at the Bora outside of the United States. The name continues in China.
Lives up to its name? Not as well as the Maserati does, though the VR6 is rapid.
Dodge Stratus
Weather phenomenon: Flat, haze, and featurelss low-level coulds.
The car: The middle tier of Chysler's cloud-car lineup. Mexican versions got a cool turbocharged 2.4-liter Four. The name was also on a Mitsubishi Eclipse-based coupe starting in '01. Famously mocked in a Will Ferrell Saturday Night Live sketch.
Lives up to its name? Also known as "high fog" which seems a bit harsh, doesn't it?
Plymouth Breeze
Weather phenomenon: Merriam-Webster says "a light gentle wind" and "to make progress quickly and easily" among several definitions.
The car: One of Chrysler's JA-platform mid-size "cloud car" sedan triplets (with Dodge Stratus and Chrysler Cirrus), production ended two years before its siblings when Plymouth went away.
Lives up to its name? Suitably benign, but also effortless movement. So, yes.
Chrysler Cirrus
Weather phenomenon: The thin, wispy clouds that make you hungry for cotton candy. Wait, you don't get that craving when looking at clouds?
The car: Motor Trend Car of the Year for 1995 and Car and Driver 10Best in 1996 and 1997! Starting in 1998, the high end Chrysler "cloud car" was V6 only, as befitting its more-upmarket status. Previously the name of Ford (1972) and Chrysler (1992, pictured at top) concept cars.
Lives up to its name? Generally a sign of good weather, but prone to disappear. Just like the positive press and single-generation lifcycle of the car.