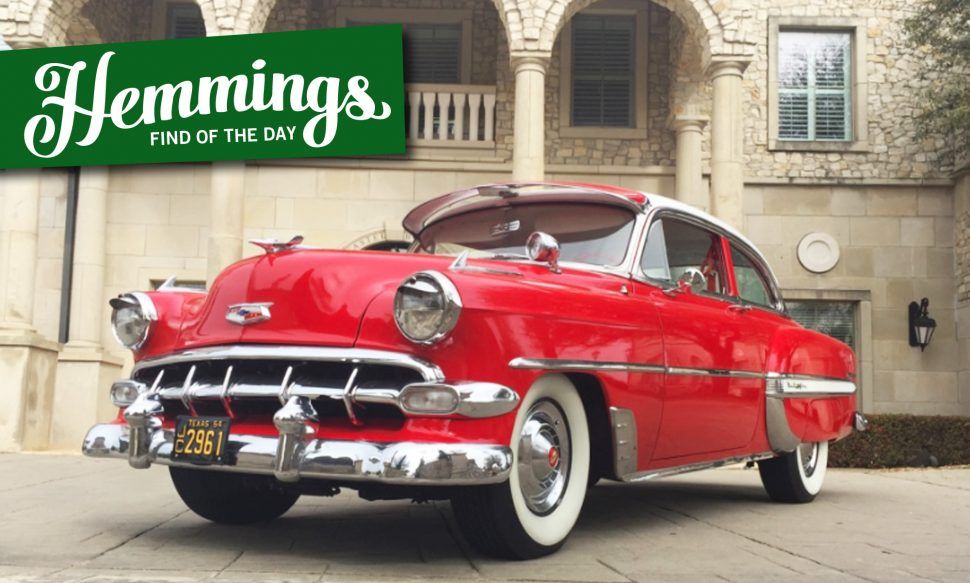 Hemmings Find of the Day: 1954 Chevrolet Bel Air Coupe
Classic style, updated with a modern 4-speed automatic and A/C. It's a 1954 Chevrolet Bel Air for sale on Hemmings.com. From the seller's description:
Up for sale is our 1954 Chevrolet Bel Air 2 door post coupe. This is a clean rust free vehicle. She has the original straight 6 engine, runs great, doesn't burn oil. Two years ago we had a modern 4 speed automatic transmission placed into the vehicle. All new gauges, all new steering bushings, all new wheel bearings, new blue tooth radio (looks just like original), seatbelts all around, and power assisted brakes. Has working underdash AC (we live in TX and AC is a must). Purchased for my wife 3 years ago and she has lost interest.
Price
$18,000
Location
McKinney, Texas
Availability
Find more Chevrolets for sale on Hemmings.com.