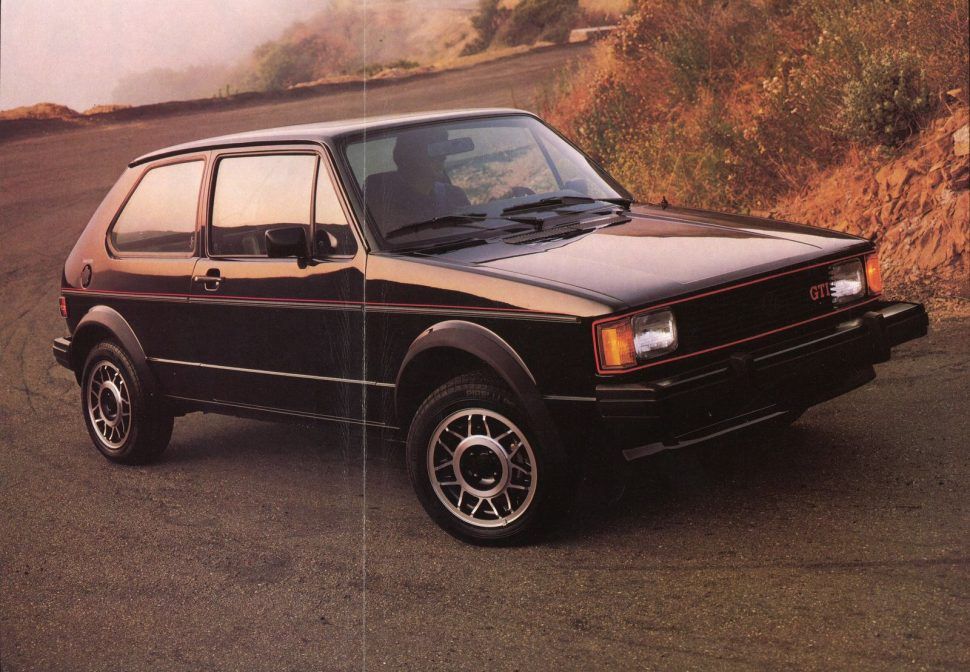 Hop To It: 1983 Volkswagen Rabbit brochure
Images are from the brochure collection of Hemmings Motor News, courtesy of Bruce Zahor.
Volkswagen is now rolling out the eighth generation of its global best seller, the Golf, some 45 years after the industry-influencing first-generation car's release. That car, which Americans first received in 1975 under the Rabbit nameplate, had a couple of iterations on our shores, with the late, square-headlamp examples being imported from Westmoreland, Pennsylvania. The models in this 1983 brochure, representing the second-to-last year for the original Rabbit in the U.S.—included two- and four-door hatchbacks and a soft-top, and came in base L, mid-trim LS, luxury-trim GL, and hot-hatch GTI variants.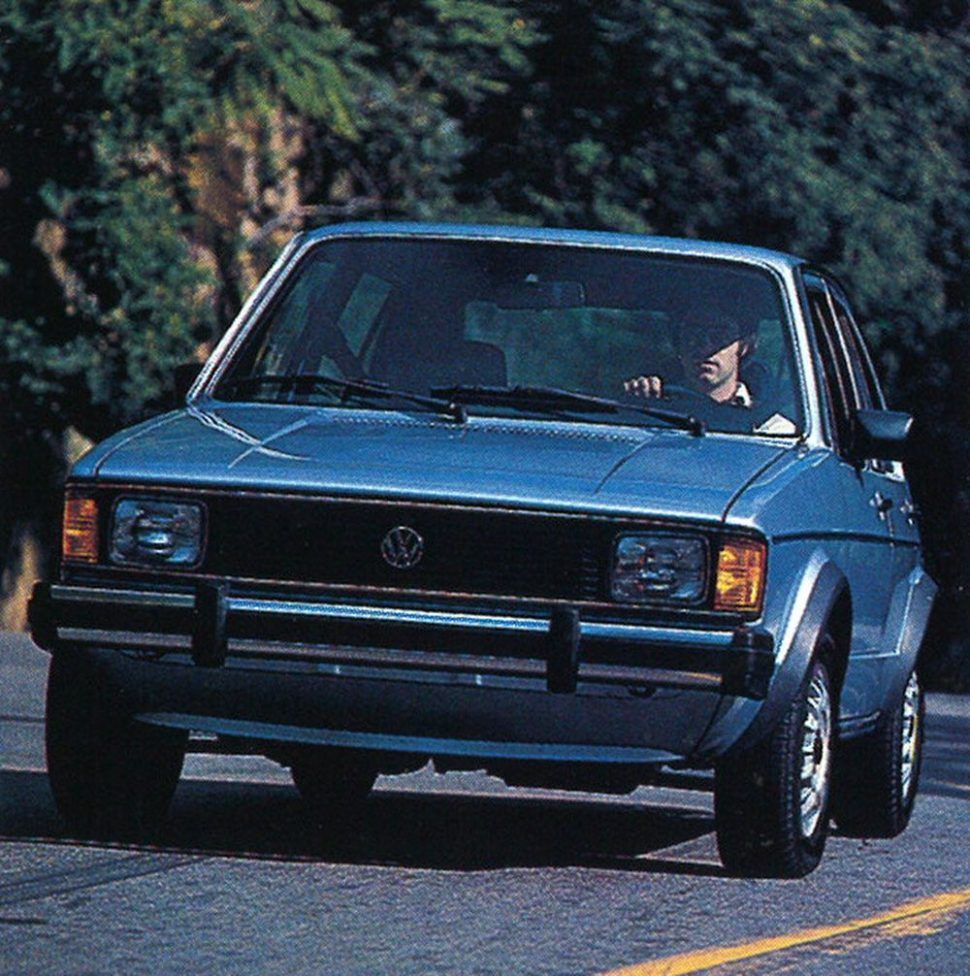 While the $6,415 (about $16,575 in today's money) L could be fitted with a frugal 52-hp diesel or nearly-as-frugal 65-hp carbureted SOHC gas engine, the other Rabbit models got fuel injection for their 1.7- or 1.8-liter four-cylinder; an optional new turbo diesel in the LS and GL added a bit of frisky to the thrifty. A three-speed automatic could be fitted to all but the slowest and fastest variants.
Speaking of fastest, the GTI, which had been making fans in Germany since 1976, was finally available in America, and it was a blast to drive, thanks to the sport tuning of its anti-roll bar-equipped independent suspension, the close-ratio five-speed manual, upgraded sport seats, and vented front disc brakes behind 14 x 6-inch snowflake alloys. While our GTI didn't get the delightful tartan seat upholstery of its European counterpart, we did get the tongue-in-cheek "golf ball" dimpled shift knob that played off the car's original name.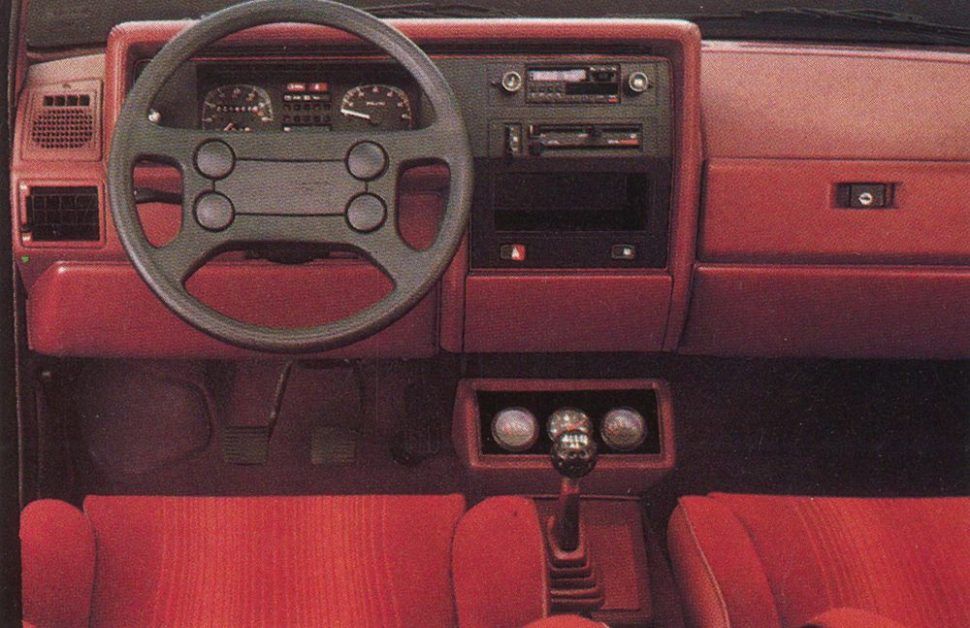 Like its Super Beetle predecessor, the eternally youthful Rabbit Convertible was a largely hand-assembled product of Wilhelm Karmann GmbH, aka the Karmann Coachworks of Osnabrück. It featured that characteristic integral B-pillar roll bar that supported the weathertight triple-layer top that complemented the car's lines perfectly. This Rabbit model—the priciest at $10,595, or roughly $27,375—would sell 9,613 examples in the U.S. for 1983. It would remain in production well past its tin-top counterparts, transitioning to the name Cabriolet and gaining body-color bumpers and body trim before its cancellation in 1993.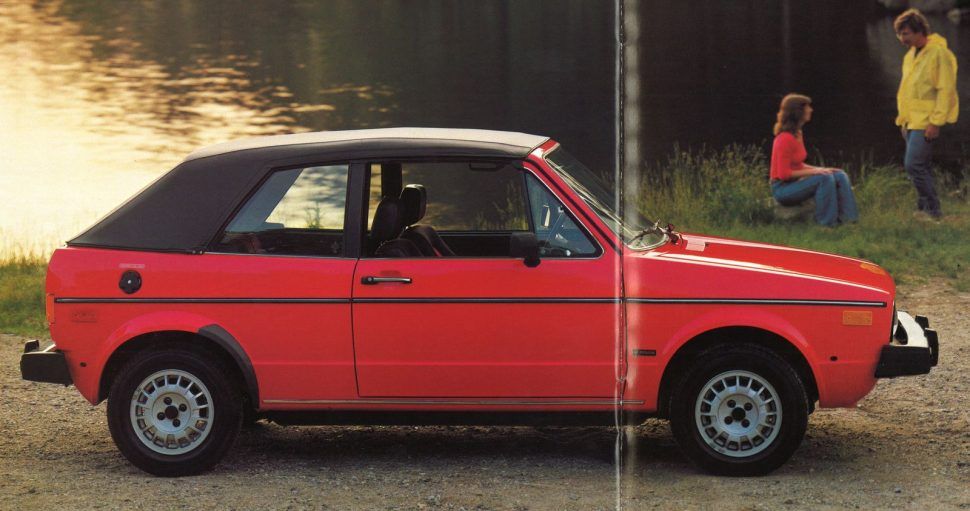 Sadly, Volkswagen of America was struggling in sales this year, its 166,915 total representing the lowest since 1960. Sales would tick up, though, through the end of the 1980s.
Have you ever owned a Rabbit, Convertible/Cabriolet, or first-generation GTI? Any fun stories to share? Speak up, in the comments.
Click on the brochure images below to enlarge.