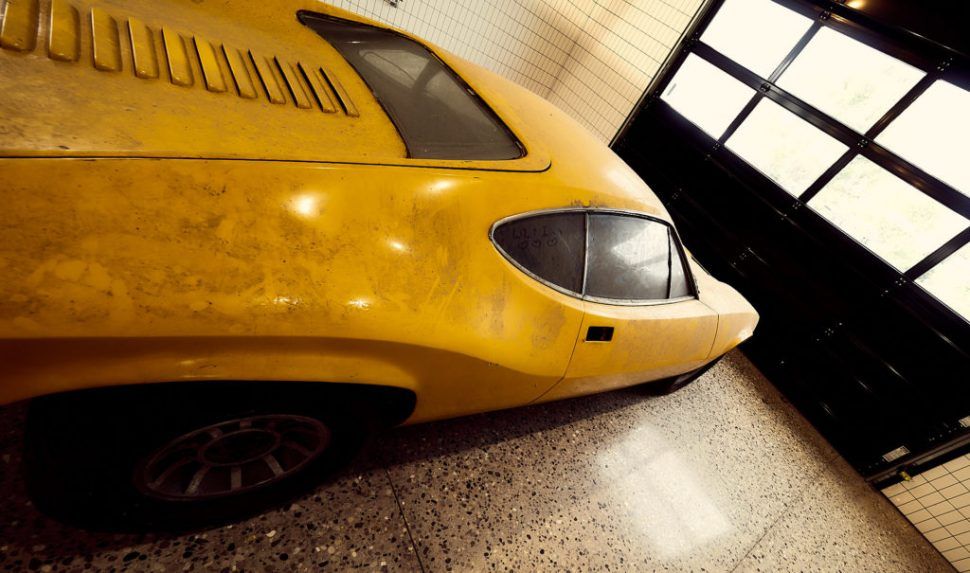 First-built AMX/3 to get long-overdue restoration
In June of 1969, under codename E18, BMW engineers took delivery of an aggressively styled mid-engine coupe for development and testing. Except the car wasn't theirs, wasn't even built in Germany, and was destined for the American market. That car, the first-built American Motors AMX/3, did eventually make its way to the United States, where it proceeded to sit for decades before a recent sale got the ball rolling on a once-promised restoration.
"(This is) arguably the rarest American muscle car in existence," George Huisman of Classic Design Concepts said of the AMX/3, chassis No. 1, which will make its public debut after more than 50 years at the Muscle Car and Corvette Nationals show in Rosemont, Illinois.
While ItalDesign is credited with production of the majority of the AMX/3s, the first car to wear that nameplate emerged from Autofficina's shops in Livorno, Italy, according to a timeline that Michael Chetcuti and Kyle Evans put together on the various AMX/3s. Incomplete, it then went to Salvatore Diomante for finish work before going to BMW under a contract that American Motors signed with the German carmaker.
As Jack Koobs de Hartog and Jürgen M. Wilms told in their story on the genesis and development of the AMX/3, BMW's engineers found the frame weak and flexible.
Flexing of the lower frame rails near the front pivot points of the rear A-arms under hard braking and acceleration was such that it badly affected the car's rear suspension and steering geometry. Welding spots / seams on the frame rails and the suspension pivot points on the chassis were undersized and of inferior quality, leading to burst seams and broken welding spots. Prototype No. 1 clearly had severe shortcomings.
The German engineers made some alterations to chassis No. 1, including the installation of ATE brakes, but apparently focused more of their attention on chassis No. 2, which ItalDesign delivered with chassis upgrades informed by the BMW engineers' report on chassis No. 1.
BMW's testing program ended in January 1970 and AMC canceled the AMX/3 program in July after importing at least two of the nine chassis built to the United States, but No. 1 remained in Italy until sometime after October 1972, when AMC vice president of design Dick Teague had it shipped over to the states – sans drivetrain, brakes, wheels, and interior – and ordered it repainted from green to yellow.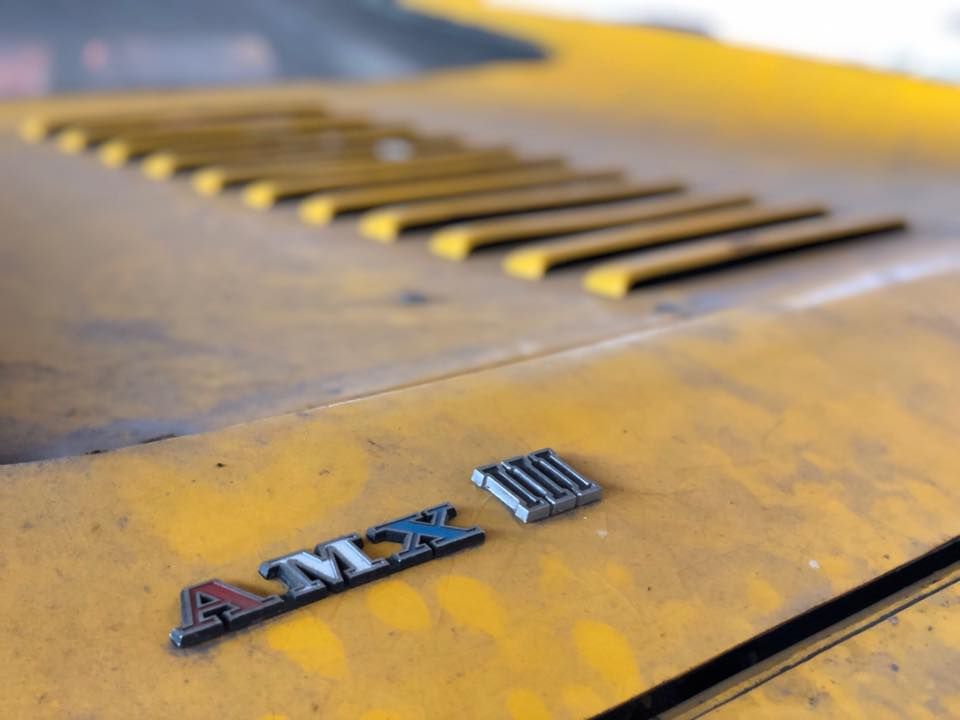 Not long after that, Teague sold chassis No. 1 to Scotty Dawkins, an AMC employee who obtained a 390 to get the car running but didn't end up doing much with the car. In about 1981, when he asked to store the AMX/3 at the Gilmore Museum when he moved his family to Alaska, the staff at the Gilmore reportedly promised to restore the car during its time there and even obtained a transaxle and bellhousing from Teague for the restoration. However, it remained unrestored by the time the Dawkins family returned to Michigan and the Gilmore returned the car to Dawkins in 1999.
Following Dawkins's death in 2016, his family sold the AMX/3 – perhaps the last unrestored AMX/3 at a time when others have sold for six figures and even taken a class award at the Pebble Beach Concours d'Elegance – to Chetcuti and Evans.
"Plans are now in place to do a complete top-to-bottom inside and out restoration of the AMX/3," according to a press release from Classic Design Concepts, which will oversee the restoration with input from Dawkins's son, Ian. The appearance at MCACN, which will be its first public showing outside of a few contemporary magazine appearances, will also be its last public showing in its unrestored state.
The owners have pledged to provide restoration updates on Facebook as well as on AMX3.org.