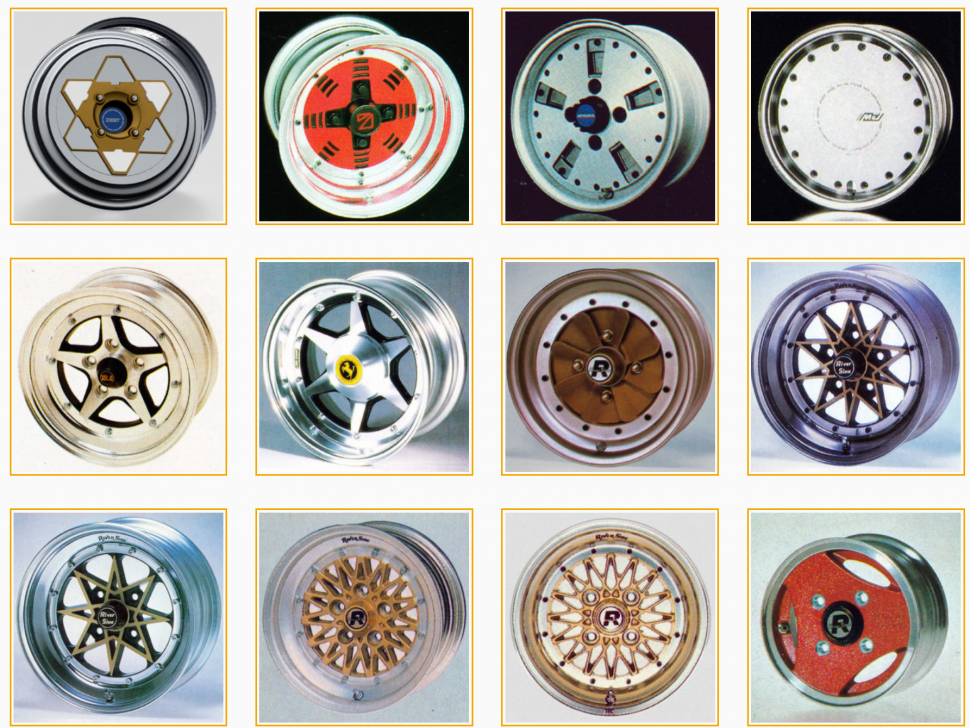 There is a website dedicated to period-correct Japanese wheels and it is amazing
I don't even know where to begin with this blog post, because my mind is blown by the fact that a website like Kyusha Shoes exists. It's not just a database of photos of old wheels, but a searchable database including brand, production year, diameter, and bolt pattern. And it's big, with 252 different wheels as of this writing. This is one of those rabbit holes that reminds you that the internet can still be great.
From the website's own description, "Kyusha (aka 旧車) is a Japanese word literally meaning old car." It goes on to state that, while there are plenty of retro-style and recreation wheels out there, Kyusha Shoes are "treasures that define a project." The site is dedicated to non-OEM wheels with JWL or VIA certification originally made before 2000.
The sad news is that it appears the website hasn't been updated since 2017, although the Instagram page is still active. Even so, the depth of Kyusha Shoes is impressive, going back to the first Campagnolo sold in Japan in the late 1960s to the O.Z. Rally Racing wheel from the '90s. Each page has a brief history of the wheel, fitment specs lifted from old Japanese wheel catalogs, and even search terms in Katekana script for you to copy-paste into places like Yahoo Japan Auction (and proxy buying services like Buyee) or Rakuten Global. And, if you're lucky, a wheel's profile page will include a picture of a vintage ad.
There's also a blog with deeper dives into the world of Japanese-market wheels and wheel advertising. And who knows, maybe some new-found attention will inspire the site's owner to continue his important work of documenting all these wheels.
(Hat tip to @midnightdorifto on Twitter)