Japan Automobile Hall of Fame recognizes the first Mitsubishi, the 1918 Model A
Images are courtesy of Mitsubishi Motors Media Services
As an automaker, Mitsubishi has a relatively short history in the United States, but this diversified company has been active for nearly 150 years, and it actually built the first series-production automobile in its home country of Japan. That pioneering car was the Mitsubishi Model A, and it was recently inducted into the Japan Automotive Hall of Fame (JAHFA).
Justifiably proud of this landmark, the automaker shared this information about the Model A.
Starting prototyping in summer 1917, Mitsubishi Model A was completed in November 1918, with a total of 22 cars manufactured by 1921. The car is the first Japanese series-production passenger car built and sold with a view to mass production. It is also acknowledged to be a car of significance in the Japanese automotive industry history. Although there were few specialized automotive tools or machinery in those days, the first Mitsubishi Model A was built by hand using hammers and chisels. The wooden body was lacquered, and the interior used luxury British woolen cloth. With no design drawings to work to, and with little knowledge of gasoline engines, car bodies or interiors, or any experience in production processes, Mitsubishi engineers overcame many difficulties, and demonstrated that the domestic mass production of automobiles was possible.

The Mitsubishi Model A was designed at the Kobe Shipyard of Mitsubishi Shipbuilding Company–Mitsubishi Heavy Industries (MHI) today. Mitsubishi Motors Corporation split from MHI in 1970. A replica of the Mitsubishi Model A [see above], recreated using documents at that time, is exhibited at the Mitsubishi Auto Gallery in Okazaki City, Aichi Prefecture.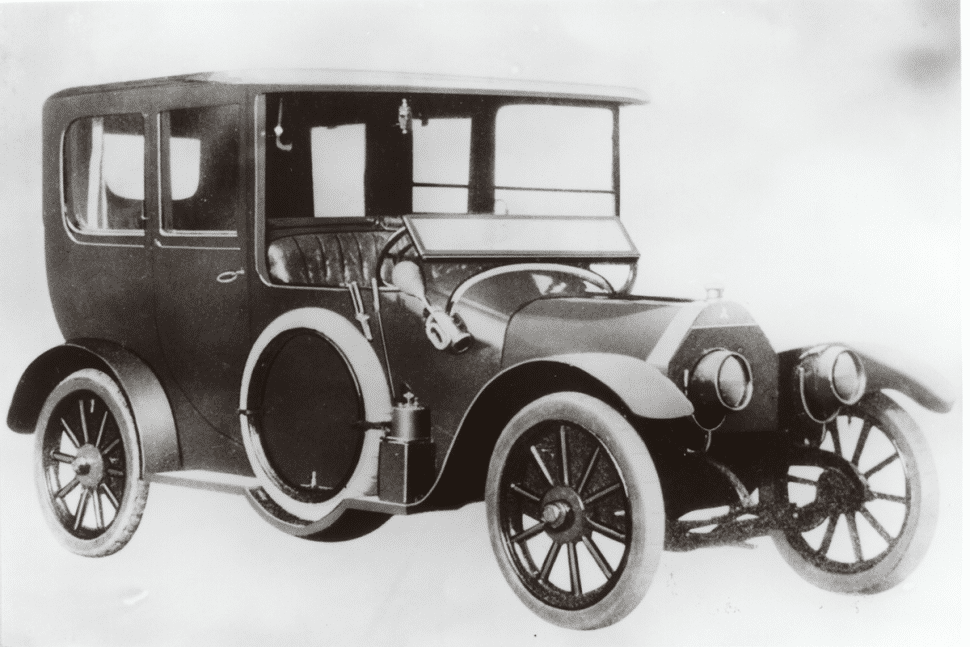 Back in 2017, Mitsubishi Motors of North America commissioned a vehicle based on its modern hybrid SUV that recalls the Model A; that curious creation, the Re-Model A, was used in the automaker's own advertising.
The historic legacy of Japan's Model A made it a smart pick for inclusion as a "Historic Car" in the JAHFA, and it was in good company this year, joining the original Mazda MX-5 Miata/Eunos Roadster, the Isuzu Elf TL151 cab-over truck, and the Yamaha Sports SR400 motorcycle.
Previous historic vehicles inducted in the JAHFA have included the Mazda Cosmo 110S, Subaru 360, Honda Civic, and Toyota Sports 800.